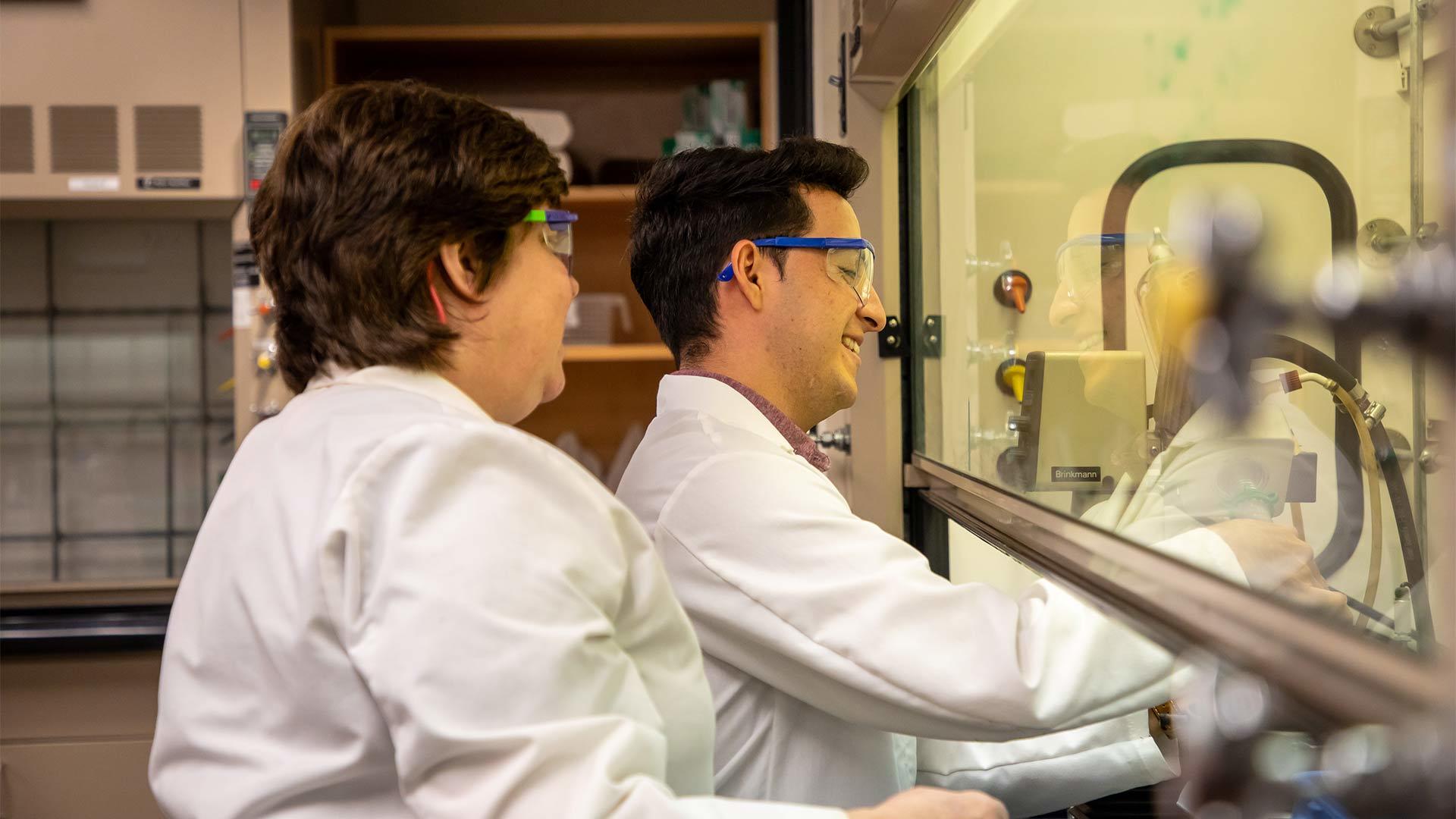 Health Sciences and Biology double major Exel Valle Estrada '21 recently received the N.C. Campus Compact's Community Impact Student Award for outstanding leadership and service.
N.C. Campus Compact is a collaborative network of colleges and universities committed to educating students about civic and social responsibility, partnering with communities for positive change, and strengthening democracy. This award recognizes one student leader at each member school who demonstrates a deep commitment to community involvement and the ability to inspire peers. 
"As a Guilfordian and Bonner Scholar, this award means more than what words can describe," Exel says. "Over the past three years, I emerged myself in the sciences and community work while upholding our Guilfordian values of excellence, integrity, stewardship, equality, justice, and service. This award is not just my hard work, but the hard work of mentors that have dedicated a part of their lives to mentor, train, and teach me the necessary skills that have allowed me to pursue my goals of combining both of my passions."
Exel volunteers with Cone Health, Hospice, and the Alzheimer's Association and is engaged in a community-based research project focused on Montagnard medicinal plants. To help conduct his research, Exel partnered with the Montagnard Dega Association (MDA), a nonprofit organization formed in 1987 to assist with the resettlement of Dega Refugees in the U.S. MDA works in cooperation with local refugee assistance agencies, government, churches, community groups, and voluntary resettlement agencies throughout North Carolina. 
The goal of the project is to use knowledge from the community to understand their medicinal care while researching its effectiveness using western medicine practices. He hopes to publish on the importance of doctors understanding medicinal care that different immigrant communities use in order to provide the best medical care to that community.
"To me providing a service to others is important because it is the way we learn from communities, their needs, and struggles daily. Although some of their problems we cannot fix, I see our Bonner work, my role, and work in the community acting as a catalyst for changes in society to support different communities that are marginalized," Exel says.
He also volunteers as a guide for an after-school assistance program at Northeast Guilford High School. There, he helps students explore their post-high school options and is developing a website of resources for immigrant students. 
"Exel has consistently found creative ways to engage in his community in ways that brings him joy," says Bonner Scholar Program Coordinator Meagan McNeely, who nominated him for the award.
After graduation in the spring, Exel hopes to spend his summer at the Institute of Regenerative Medicine at Wake Forest University doing research on Stem Cells. He also plans to attend medical school to practice medicine as a bilingual physician.
---