---
The Campus Visit of a Lifetime
From the moment you step foot onto Guilford's peaceful, wooded campus, you'll understand why so many students who visit Guilford choose to study here. Strike up a conversation with anyone you see — students, faculty, visiting alumni — and be inspired by the passionate creativity and positive energy they dedicate to developing projects and organizing events for the College community.
---
---
---
Helpful Info for Planning Your Visit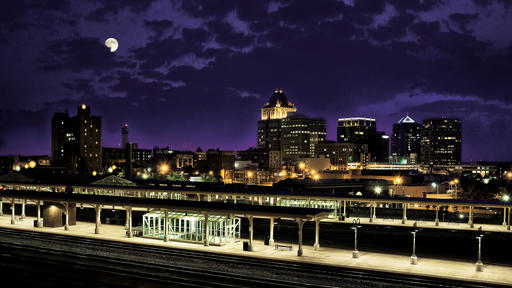 A Real College Town
Located in Greensboro, North Carolina's third-largest city, Guilford College is a convenient 10-minute drive from Piedmont Triad International Airport. If you're driving to our campus from out of town, Greensboro is easily accessible via Interstates 40 and 85; we're less than a three-hour drive from the coast and two hours from the mountains. There's also train service to the Amtrak station in the heart of downtown.
Our home city of 270,000 people is a vital part of everyday college life at Guilford. Consider this: Between Guilford and the seven other Greensboro colleges and universities, there are 40,000 students in town — and another 70,000 within the greater Piedmont Triad area!
To discover what makes the city such a vital part of the Guilford learning experience, check out the exciting opportunities awaiting you here. For more information, visit Downtown Greensboro and the Greensboro Convention and Visitors Bureau.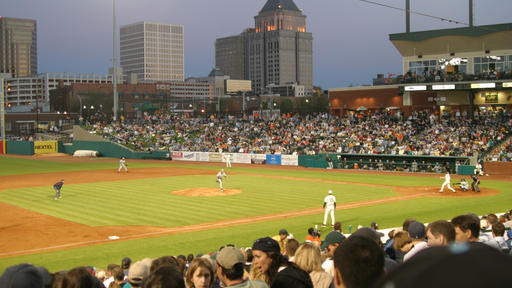 Getting Here
Directions from Piedmont Triad International Airport (GSO): Follow Ted Johnson Parkway toward PTI. Drive for 1.9 miles. Turn right on Old Oak Ridge Road and continue for 2.5 miles. Bear right onto Fleming Road for 0.2 miles, and continue onto New Garden Road for 0.2 miles. Turn left onto George Fox Road. (Directions via Google Maps)
Directions from Raleigh-Durham International Airport (RDU): Take I-40 W from Airport Blvd. and follow signs for Greensboro; continue for 73 miles. Get off I-40 W at exit 213. Turn right on Guilford College Road and continue for 2 miles onto New Garden Road. Make a right onto George Fox Road. (Directions via Google Maps)
Directions from Charlotte Douglas International Airport (CLT): Take Josh Birmingham Parkway N to I-85 N toward Concord. Stay on I-85 N for 96.8 miles, following signs to Winston-Salem. Take exit 120B to stay on I-73N, following signs for Bryan Boulevard/PTI Airport. Take exit 2 and turn right onto W Friendly Avenue. After 1.7 miles, get in the second from left lane and turn onto New Garden Road. (Directions via Google Maps)
Important note about parking: The Office of Admission is in New Garden Hall, the first building on your right, directly across from the parking lot. If the lot is full, you can find additional visitor parking in front of New Garden Hall on Levi Coffin Drive.
---
---
Frequently Asked Questions
When does the Office of Admission offer information sessions and campus tours?
Do I need to meet with an admission counselor during my visit to Guilford?
Individual meetings with counselors are available upon request, though not required. They are available to high school juniors and seniors and to transfer students. Note that meetings are not available on Saturday sessions.
When are open house events held at Guilford?
Open houses are typically held in summer, fall, and winter, and Junior Visit Day is held in the spring. To receive emailed and occasionally a mailed invitation, be sure to submit your inquiry form to the Office of Admission to be put on Guilford's contact list.
I'd love to visit the school, but I can't at the moment. Does Guilford ever meet with students at other locations?
Yes. We sometimes offer regional meetings with admission counselors or alumni. We also often offer virtual info sessions. Find and contact your counselor and ask if they will be offering individual meetings in a city closer to you. Or check the Visit calendar to see what's currently available.
Can adult students visit the College?