---
Something for Everyone
Guilford College has several clubs and organizations founded by students like you. Whether your interests are cultural, athletic, creative, or just fun — there's something for everyone at Guilford! And if there isn't a club or organization that piques your interest? You can easily find a friend who is interested in starting one with you.
Guilford College Clubs and Organizations
| | | | |
| --- | --- | --- | --- |
| Active Minds | Free Press | Health Professions Club | Pride |
| African Student Association at Guilford College | German Club | Hispanos Unidos de Guilford (HUG) | Quaker Cupboard |
| Black Student Union | Greenleaf Review | International Club | Revelers Club |
| Campus Activities Board (CAB) | GSBA (Guilford Student Body Association) | Market Minds | ROAR |
| Chavurah | Guilford College Ministry | Outdoors Club | Ultimate Frisbee |
| Community 'N Culture Step Team | Guilford College Cheer | OSLE (Office of Student Leadership & Engagement) | Woman and Non-Binary Student Association |
| Democracy Matters | Guilford College Republicans | People Of The Planet | WQFS 90.9 FM |
| Food Justice Club | Guilfordian | Pre-Law Club | Yachting Club |
---
32-plus
Number of Student Clubs and Organizations
100-plus
Student organization programs to attend, 84 events run by Campus Activities Board
$6,000 dollars
Average budget per student organization
Infinite
Opportunities to start your own student organizations and follow your dreams!
---
You have questions about Guilford College clubs and organizations. We have answers.
By walking around campus, you'll frequently find fliers and invitations to join clubs for sponsored events and fun activities every day of the week. Don't be shy! Attend the events of organizations you're interested in to meet the members and to see if it would be a good fit for you. Visit the Office of Student and Leadership Engagement o get more information on how to join a specific club.
How do I start a new organization?
Students are welcomed and encouraged to start organizations that are built around their specific interests and hobbies. You'll need a purpose and proposal to get started. Visit the OSLE office in Founder's Hall to get information on how to start a club.
What is Community Senate?
Our student government board is called community senate in true Quaker fashion. The senate strives to promote and enable student participation in College politics and projects while providing a strong and active public forum for discourse.
The Office of Student Leadership and Engagement (OSLE) serves as the primary source for student involvement, leadership development, and student event planning. The office is on the first floor of Founder's Hall. Feel free to stop by to meet our staff and learn more about exciting opportunities to get involved!
---
Contact Us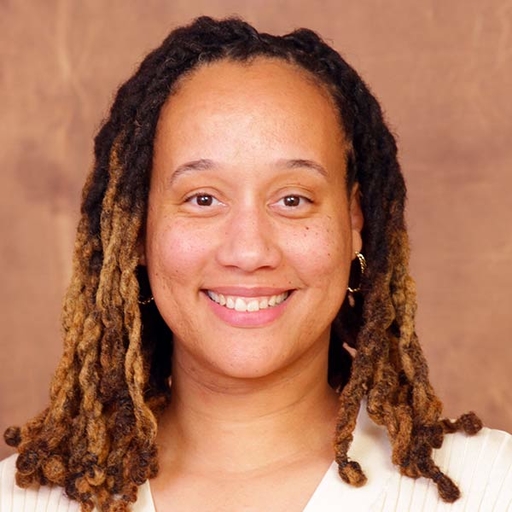 Terra Roane
Terra Roane
Assistant Dean of Students and Director of Student Leadership and Engagement