The epitome of hands-on learning at Guilford, the Biology Department offers a strong foundation in the biological and forensic sciences based in inquiry and academic rigor. The department offers a multitude of hands-on opportunities in the lab, the 300-acre College Woods and through internships in the community and around the world, including the North Carolina coast, Nicaragua and the Galapagos Islands.
On campus, the student-centered Frank Family Science Center provides state-of-the-art facilities. These include labs dedicated to independent research projects, forensics, anatomy and physiology, field biology, microbial genetics and molecular biology.
Thanks to small class and lab sizes, faculty members give students individual instruction informed by expertise in such areas as forensics, microbiology, molecular/cell biology, immunology, neurobiology, plant physiology, aquatic and avian field biology.
The Biology Department promotes independent thinking, interdisciplinary applications and critical analysis for developing future leaders in medicine and the natural sciences.
Majors and Minors
I had the opportunity to participate in my own independent research and work with real-world problems branching from 'green chemistry'.
Biology (A.B.) Major: The A.B. in Biology is recommended for students interested in the biological sciences who seek careers in medicine, scientific illustration, science writing or environmental law. The major requires a minimum of 40 credit hours (10 courses).
Forensic Biology (B.S.) Major: The B.S. in Biology is for students interested in pursuing careers in the criminal justice system, FBI and SBI, or with humanitarian agencies investigating human-rights abuses. Students interested in law, journalism and creative writing can double-major to acquire the knowledge needed to complement their other field of specialization.
Biology Minors: Minors are available in forensic science and three additional tracks: general biology, field biology and cell and molecular biology. Each requires 16 credit hours (four courses).
Biology Department News and Events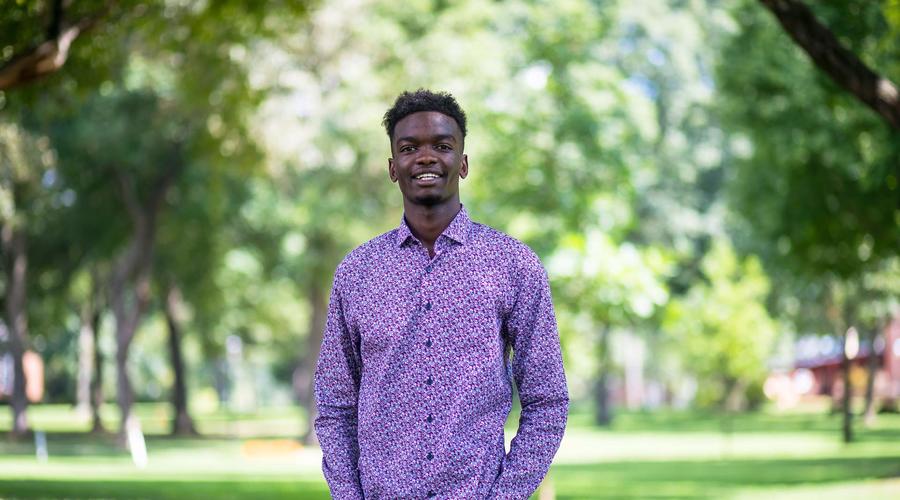 Small School, Big Dreams
Small School, Big Dreams
Mohamed Togol '20 says he loves the tight-knit community that Guilford offers.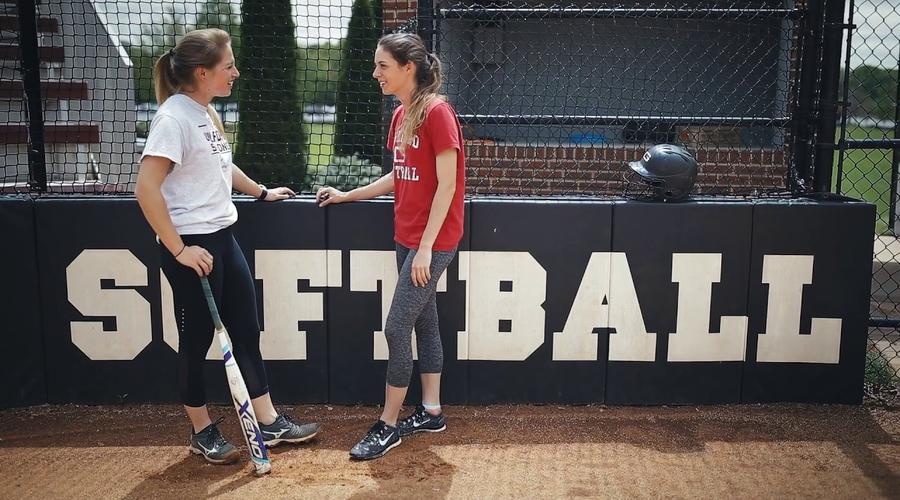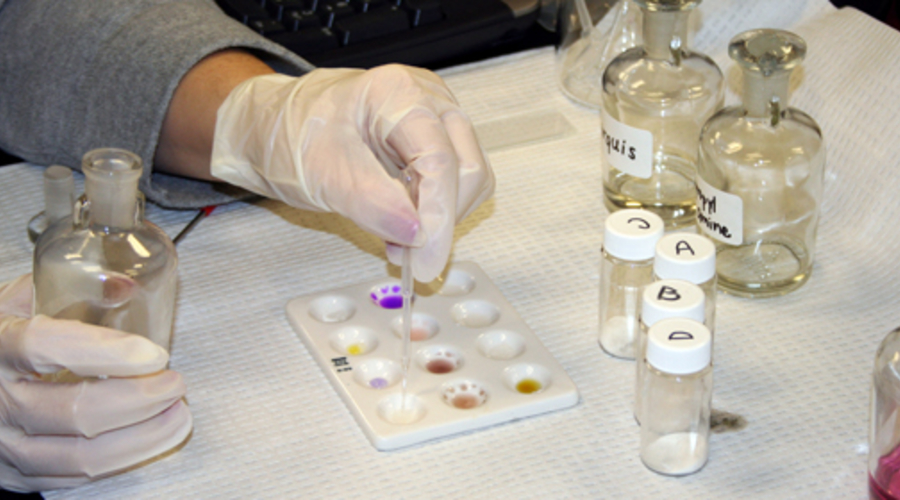 Students Present Research at the 8th Big South Undergraduate Research Symposium
Students Present Research at the 8th Big South Undergraduate Research Symposium
Six Guilford College students, Dana Waskiewicz '18, Fidaa Almuhaysh '18, Sarah Hammood '18, Michael (Mack) Johnson '18, Ben Levin '18, and Charles Bookheimer '19, presented their research at the 8th Big South Undergraduate Research Symposium (BigSURS).
Contact Us

David East
David East
Visiting Assistant Professor of Biology