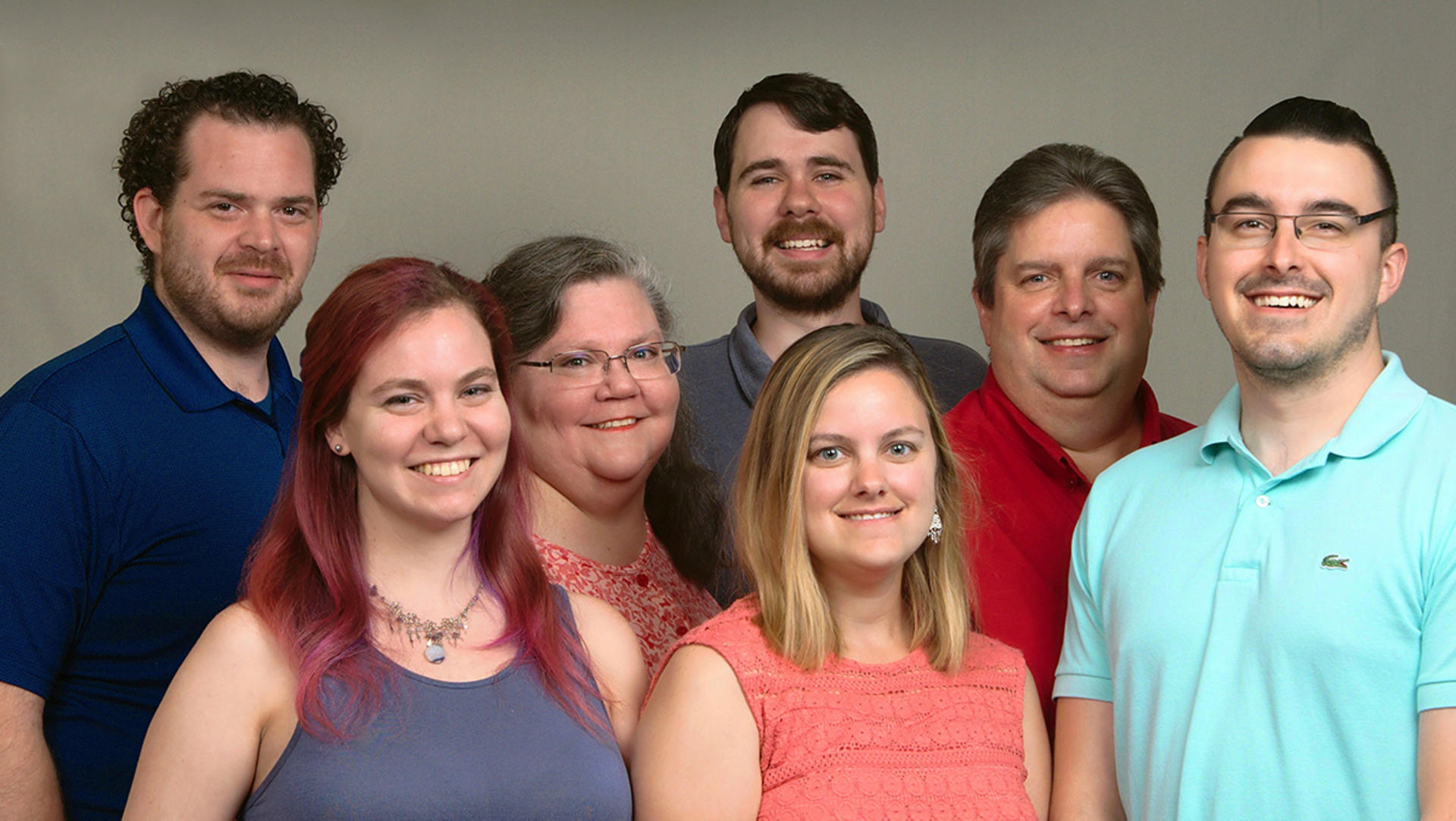 The college experience is often full of tradition and community. One local family has made Guilford College a tradition of its own. 
Dawn Hart has lived in Greensboro for 16 years. She has been familiar with Guilford for a long time, but it wasn't until a close friend graduated from the Continuing Education program that she started to see its true value.
"I saw firsthand how much it meant to her and that left a lasting impact, so when my children started looking into continuing their educations, Guilford was a natural choice," Dawn says.
The mother of five had a variety of talents, interests, and educational needs to juggle when searching for the perfect fit for each of her children. Guilford provided exactly what she was looking for with 40-plus majors, 50-plus clubs and organizations, affordable tuition, and a strong focus on creating an inclusive and welcoming community.
"I find it amazing that what makes one person thrive might not motivate someone else. Each of my children had to find their own direction and path," Dawn says.
Building a Legacy
Three of Dawn's five children have graduated or are working toward a degree at Guilford in subjects ranging from Forensic Accounting to Peace and Conflict Studies. 
They say they truly value the niches that each of them have found at Guilford. Accounting major, Steven Guthrie '20 is in the Honors Program, Brandy Guthrie '13 participated in the Step Further Mediation program with the Guilford County Court System, and Elizabeth (Beth) Hammer '13 was active in the Friend-to-Friend Mentor Program. 
Beth, a Forensic Accounting major, has worked at NWN Corporation since graduating in 2013 and is currently a Senior Account, while Brandy, a Peace and Conflict Studies major, now handles national accounts as a Business Specialist, using her degree to create training curriculum and assist in employee program implementation at her company. After graduation, Steven is excited to start his career in accounting.
Guilford is a shared experience and a source of pride for the family, bringing them closer and building a legacy and permanent link to Greensboro. 
"This past summer while my grandchildren were visiting, my son Steven walked them around Guilford's campus. He showed them first hand where he attends, where his two sisters went to college, and talked to them about what college is and how fortunate they were to attend Guilford," Dawn says. "They sat under the beautiful trees and strolled around the picturesque campus, just taking it all in. It really personalized the vision of college for the grandchildren and made it both peaceful and inviting. Maybe one day they, too, will attend Guilford!"
---