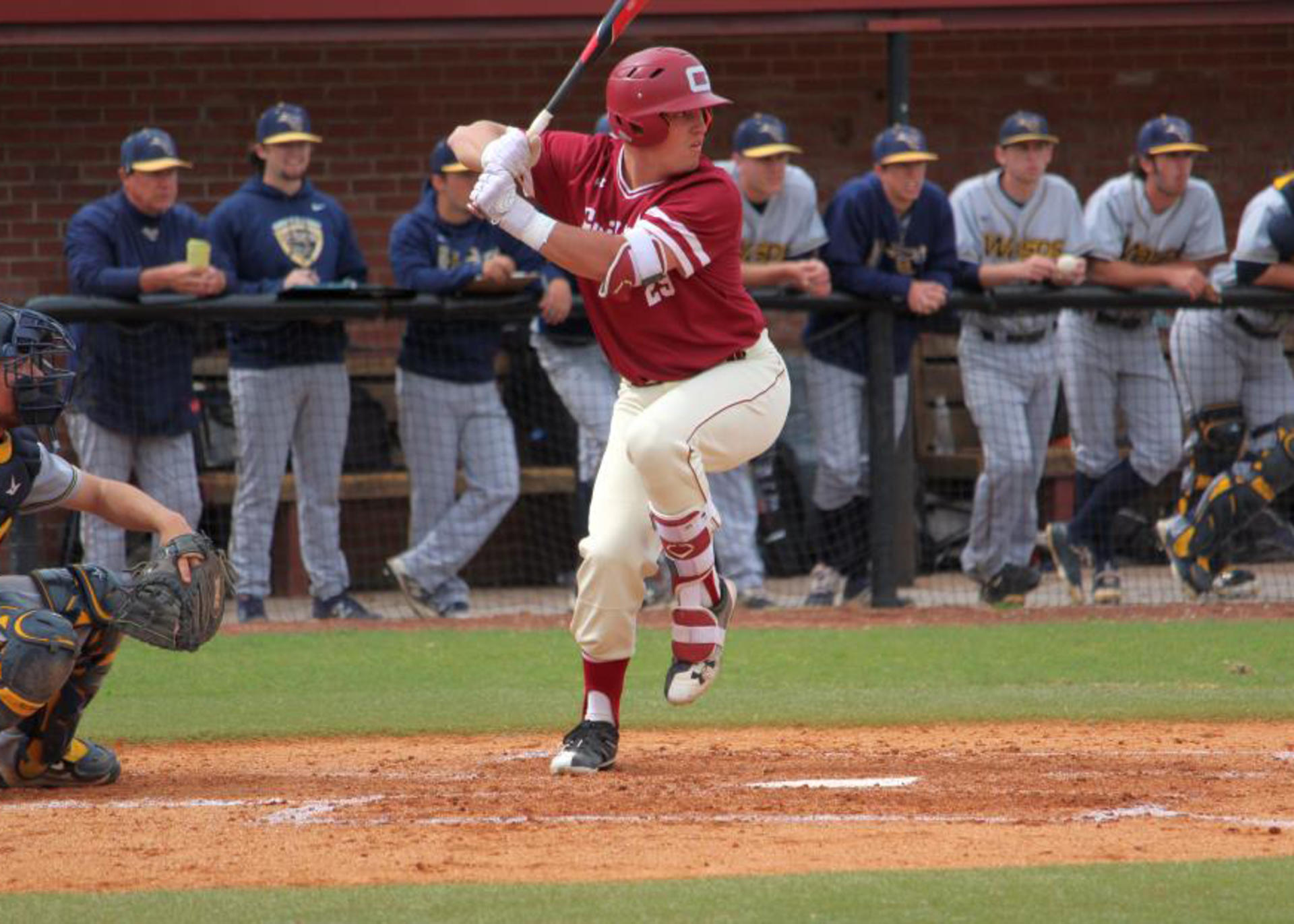 Logan Shortt '20 says choosing Guilford College was a "no-brainer." He loved the small, intimate academic community, the ability to stay close to home, and the opportunity to continue his baseball career.
Logan was an active part of the campus community as a DJ for WQFS and President of both Guilford Christian Ministry (GCM) and the Student Athlete Advisory Committee (SAAC). Under his leadership, GCM was a finalist for the Core Values award and a two-time finalist for the Best Large Club award. "Both presidential positions taught me valuable lessons in budgetary management, collaborative programming, advertising, and leadership," Logan says. 
Logan's leadership skills, coupled with his academics, gained him a number of awards throughout his time at Guilford. He was named Guilford's Most Outstanding Student Athlete in a Club or Organization at this year's Dick Dyer Awards; a finalist for Most Outstanding Leader in a Student Organization in 2018; and he received the Nathan Hunt scholarship all four years for demonstrating a high level of academic achievement.
"Beyond relieving a measure of financial stress from myself and my family, this scholarship also gave me an increased incentive to succeed academically and allowed me to interact more closely with the Admission Office and the Office of Advancement," Logan says.
During his time at Guilford, Logan pursued his Political Science degree, originally with plans for a career in political staffing and campaigning. When his goals changed, he picked up minors in Business and Economics to broaden his career potential. "Each field shaped my unique academic experience, giving me a robust liberal arts education coupled with tangible concentration," Logan says.
After graduation in May, he began a Master's of Science in Management program at the Wake Forest University School of Business with plans to concentrate in marketing and pursue a career in business management.
"Guilford challenged me to think critically about what I believe intellectually, politically, and spiritually," Logan says. "Being involved in many different communities, I got to hear perspectives from various people that enabled me to become a more understanding and disciplined citizen."
---