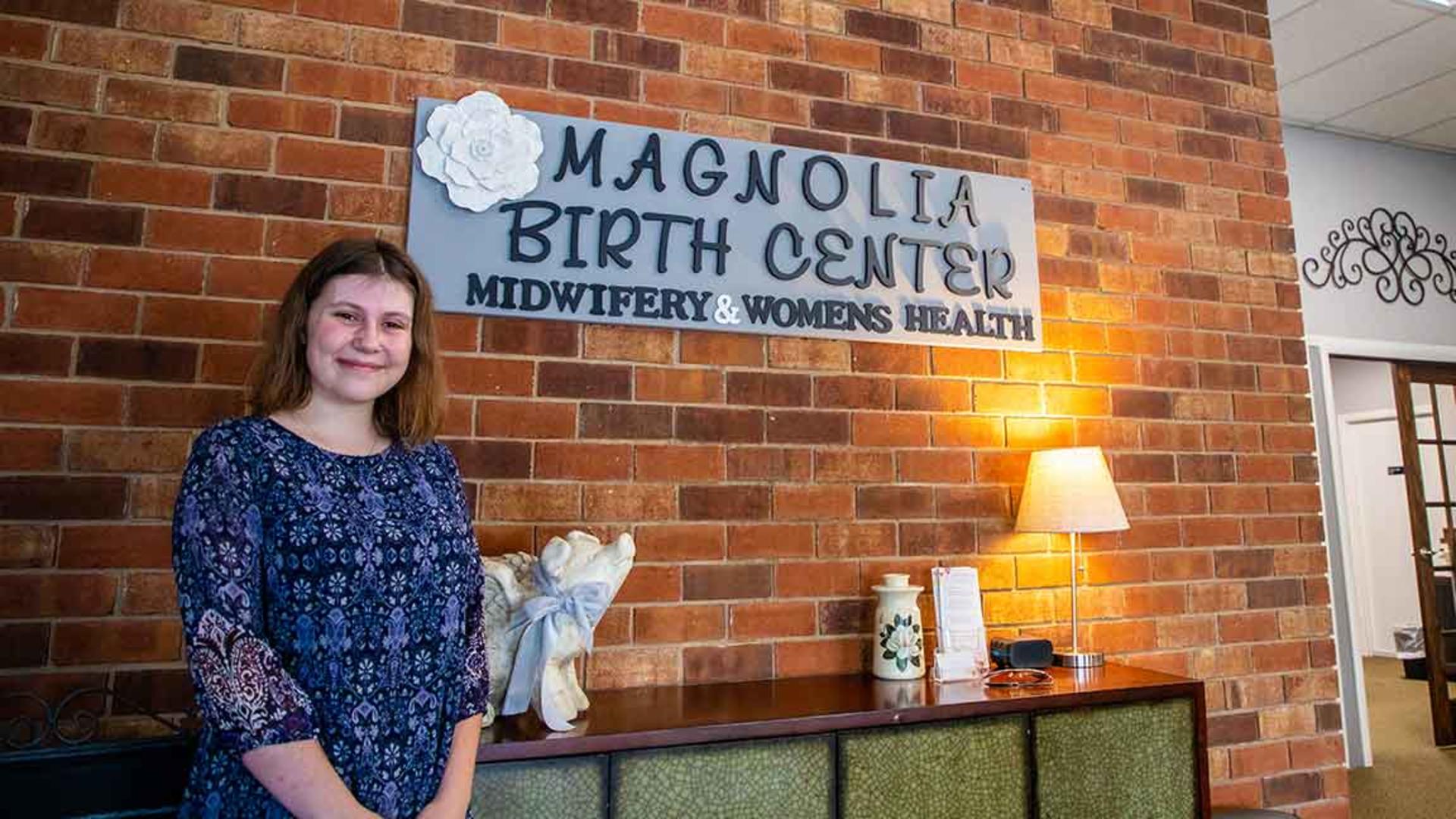 It's a quiet morning at the Magnolia Birth Center — there aren't any clients today. And while quiet isn't something the birth center always sees, comfort certainly is. The lobby, exam rooms and birth rooms are all furnished with squishy chairs, soft couches and (in the case of the birthing rooms) queen-sized beds with plush comforters.
Pennsylvania native Hannah Kaplan '20 is learning a lot this summer about what it takes to run a place of midwifery and women's health. "My mom is an OBGYN nurse practitioner," Hannah says, "so I have always been interested in women's health and midwifery."
She's even helped with a birth. "I got to be in the room as one of our clients delivered her baby. It really was magical. The most memorable part of it, for me, was experiencing the sheer amount of support in the room. She was surrounded by all of these women. I thought, this has to have a huge, positive impact on the emotional and psychological experience of childbirth."
Magnolia Birth Center is owned and operated by two nurse-midwives, Tanya Bailey and Daniela Paul. The birth center is, according to their website, "for women without any risk factors in their pregnancy." The center provides prenatal care and labor and delivery support as well as birth-preparation, infant-care, and fitness classes for expectant mothers. It also offers a host of well-woman care including annual exams, preconception counseling, contraception, STD screening, and minor health problems.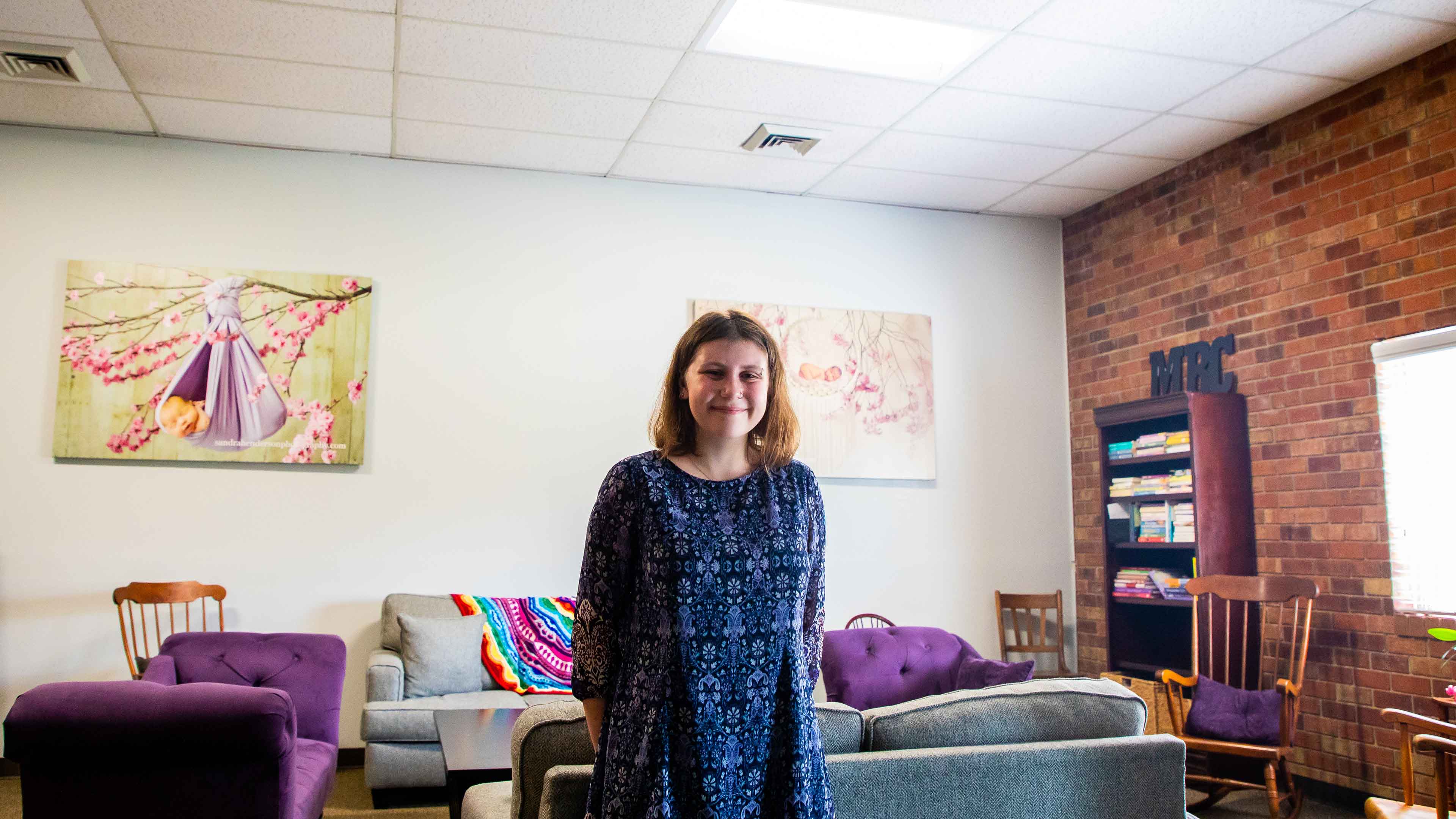 Hannah wasn't originally sure she'd stay in Greensboro for the summer. But thanks to a stipend from Guilford's Center for Principled Problem Solving (PPS), Hannah — a PPS Scholar — was given a stipend that allowed her to choose an internship that interested her.
"Many of us need to use our summers to earn some sort of income," Hannah explains, "and thanks to the stipend, PPS Scholars can pursue internships that interest them, regardless of whether they are paid or unpaid."
She's in for an exciting academic year. Hannah will move into the upper-level courses of her Health Sciences and Psychology majors and start thinking about next steps.
"I'm considering an accelerated nurse practitioner program after I complete my undergraduate degree," she says. "There are programs that will dual-certify you as an OBGYN nurse practitioner and a midwife, so I think that might be a good option for me."
Interested in a health-related career like nursing, physician assistant, public health or physical therapy? Schedule a personalized visit to campus to learn more about the many ways Guilford College can help you explore the health-care field.
---