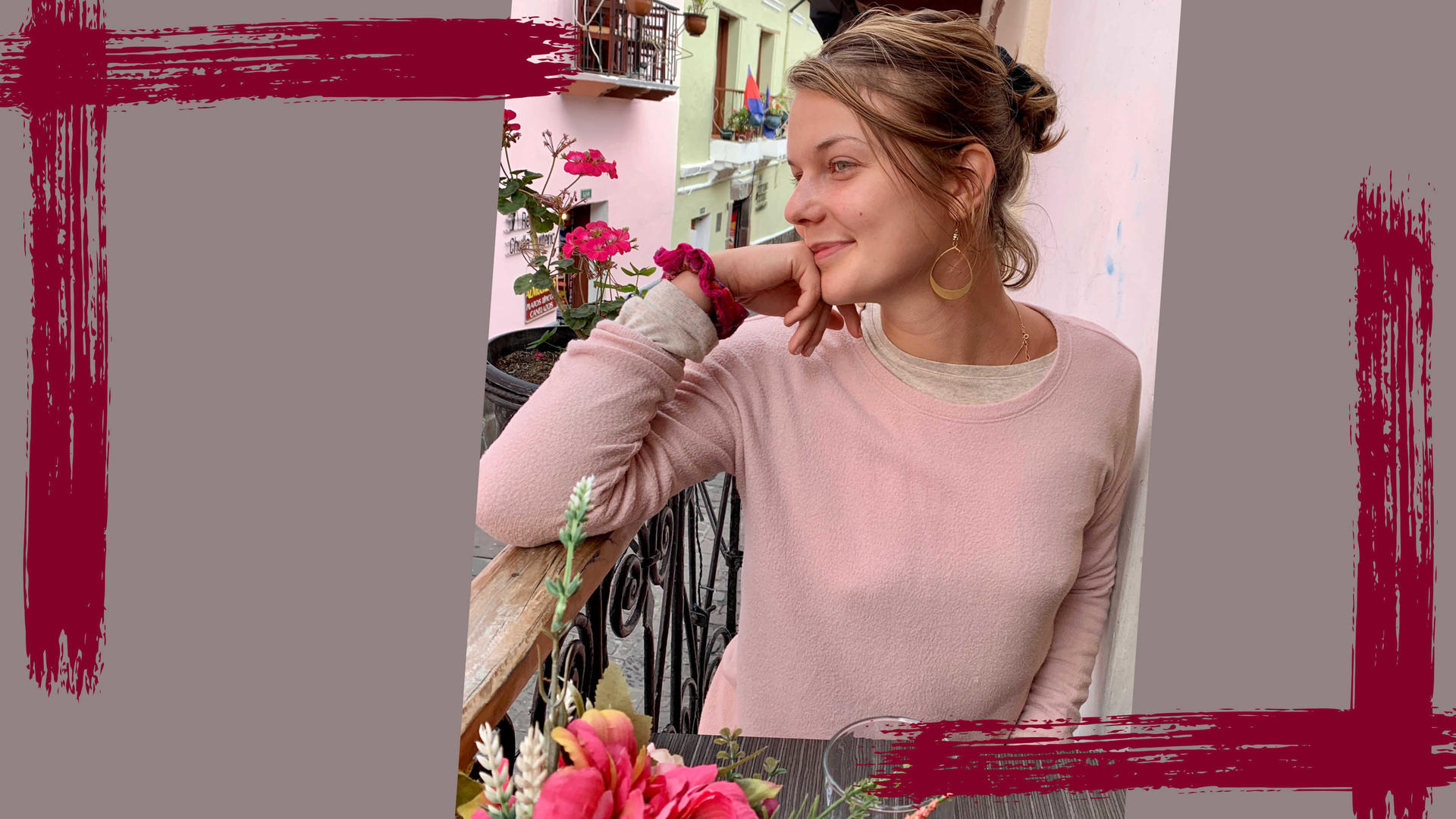 Since graduating two years ago from Guilford College, Robin Bigaj '19 has navigated a long and winding road as she searched for direction. Before finding it, she experienced a variety of occupations.
"I've had perhaps six jobs in the past two years," says Robin, a Biology and Health Sciences double major. After earning her degree, Robin returned to her hometown in New Hampshire. One of her jobs included serving as a caregiver for a girl with Down syndrome. Another job was working as an administrative assistant. 
Recently, she zeroed in on what she truly wants to do.
From Midwifery to Farming
Originally, Robin planned to return to North Carolina to become a midwife. After graduation, however, she wasn't ready to go back to school. So during her time in New Hampshire she saved money and traveled to Ecuador for about six weeks. 
"I stayed with indigenous midwives and volunteered and shadowed them. I learned in the Amazon rainforest and then up in the mountains," she says. She then started applying to midwifery schools when "everything turned on its head."
With life on pause and more time to think — as well as a wealth of beautiful outdoor spaces in New Hampshire — Robin says she matured and discovered what she believes is her true calling. 
"I became more connected to being outside," she explains. "I looked deeper into myself and found my true calling in producing food. I'm living in a way that's in harmony with the natural environment."
Robin is now starting an experimental holistic garden on some land with a friend. "This season we will be working on building up soil and getting the land ready to experiment with cultivating vegetables. I would love to find a way to expand that," she explains. "I'm passionate about being a producer and giving back to this amazing place and to all of these amazing people who have afforded me this incredible life. I would like to be a part of having more healthy food available locally. That is super important and very healing for a lot of people."
Growing at Guilford
Initially drawn to Guilford for its (former) dance program, Robin ultimately found that she appreciated the sciences. "I liked Guilford because I could study science and health in a place that appreciates the connections between science and art."
The seeds of Robin's passion for producing were planted during her Guilford study-abroad experience. She traveled to a farm in Brunnenburg, Italy, a picturesque town in the province of South Tyrol in the Italian Alps. 
"This is where I became connected to farming. It opened up the possibility for me and showed me the connections between biology and growing food," she says. "I definitely owe where I am now entirely to that experience."
Robin also notes that she learned from everyone at Guilford. "I learned an equal amount just being with the student body at Guilford as I did in my classes," she recalls. "I was with people who challenged my mind and my perspective."
Robin advises students to stay open and humble and to not be afraid of creating their own niche. "You don't need to be squeezed into a box to make something out of your life," she says.
Are you looking for a strong college science program in North Carolina? Schedule your personalized visit to learn more about science and sustainability studies at Guilford.
---