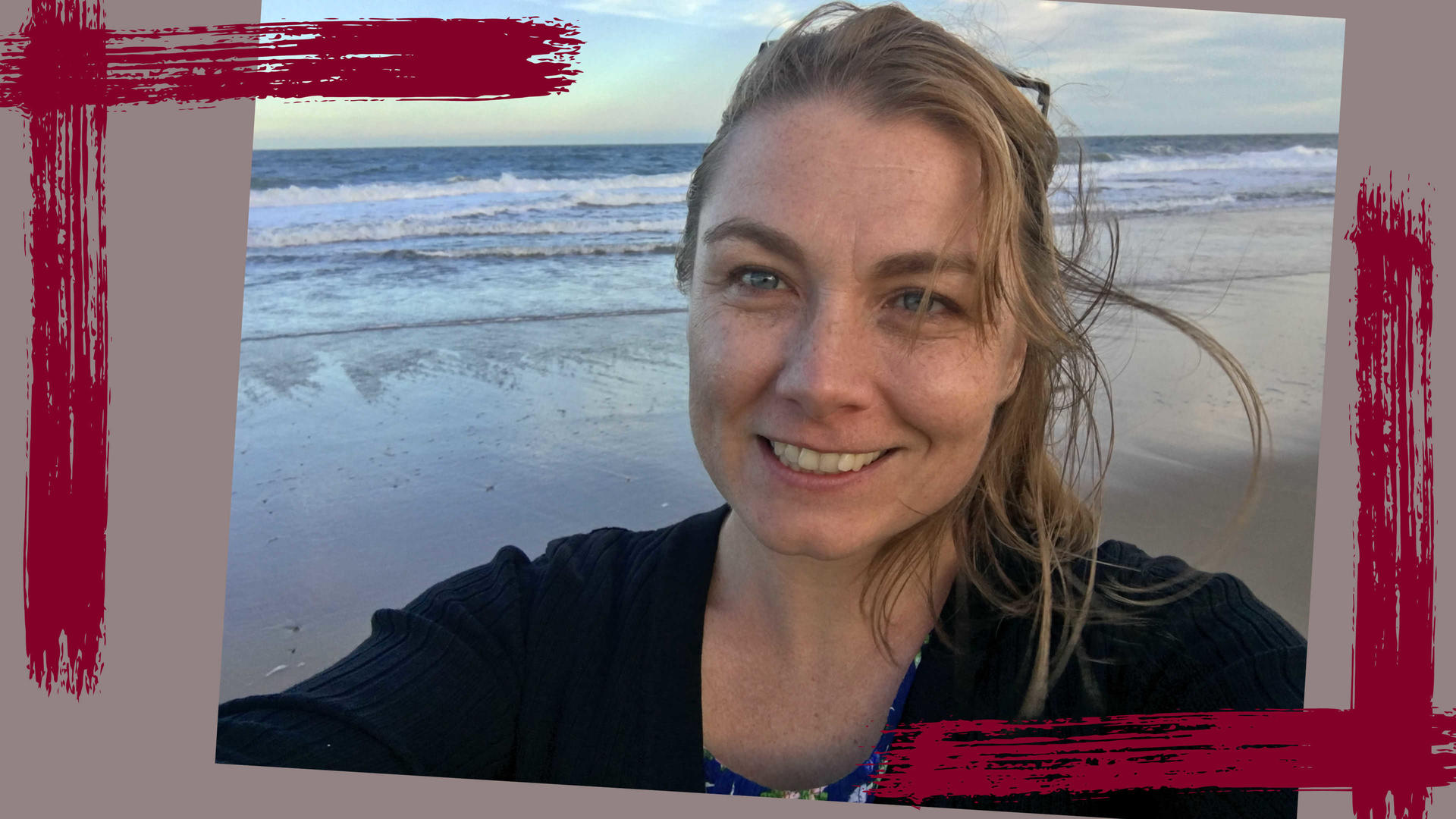 Megan Barolet-Fogarty '04 tends to do things in threes. 
"I get to do a lot of educational advocacy work, like working with the local school district, but also at the state level in advocating for Latino and immigrant students."
At Guilford, Megan majored in Anthropology and Sociology and International Studies. In addition to her undergraduate degree, she has earned a master's degree and a doctorate. She has studied the English, Spanish, and Portuguese languages. And as a Guilford undergraduate, Megan played soccer, was a Bonner Scholar, and concentrated her studies on Africa. 
Her master's degree is in Latin American Studies, with an emphasis on Brazil, from the University of Florida. Her doctorate is in human development and family studies from the University of Delaware. Her dissertation is on how early Head Start helps diverse cultural populations, with her research centering on Latina mothers. She has also taught courses at the University of Delaware and community colleges.
Why Social Justice?
As the director of youth and family engagement for Centro Hispano De East Tennessee, Megan has more than quadrupled the size of the department from two to 12 employees and three part-time AmeriCorps members. The department offers a variety of programs in such areas as after-school care, parent education, college access, and youth leadership.
"Most (attendees) are first-generation students heading to college whose parents don't speak English very well," she explains. "The part that really excites me is that I get to do a lot of educational advocacy work, like working with the local school district, but also at the state level in advocating for Latino and immigrant students." 
In 2019, Megan had a chance to bring her youth leadership students from Tennessee to Guilford for a conference to learn more about college life and admission. "We had fun piling into a van and traveling to Greensboro!" she says.
Why Guilford?
Megan's interest in world cultures and social justice has been lifelong. That, along with the beauty of North Carolina, is what attracted her to Guilford.
"My family was very dedicated to social justice, and my interest in Latin America came because my family lived in Central America during the 80s working for Habitat for Humanity," she explains. "We're also involved with social justice and peace movements in the United States. So even though we weren't Quaker a lot of the values aligned." 
Megan's father was also drawn to Quaker values and took a keen interest in Guilford. He became Quaker during her time at the College, she says, and still is today.
[It's a family affair! Read an article about Megan's husband, Ampofo Darko '04, a Chemistry professor who she met at Guilford.]
During her undergraduate studies, Megan began dating Ampofo Darko '04, a Ghanian and fellow Guilford student studying Chemistry. Megan already had an interest in Ghana and planned to study abroad there. She met Ampofo's family during her studies in Africa. Now married with children, the pair share a love of academia and helping others.
Megan's advice to Guilford students with a similar passion is to apply their passion to their career — but don't force their major to fit their passion.
"You don't have to be a teacher or social worker to make a difference in the world," she says. "Figure out what skills you have, what you're good at, and I guarantee you can find a career that combines those abilities with a cause you're passionate about."
Are you interested in pursuing your passion for social justice throughout your college education? Schedule your personalized visit to Guilford to learn more about majors that may interest you and how you can build your career.
---