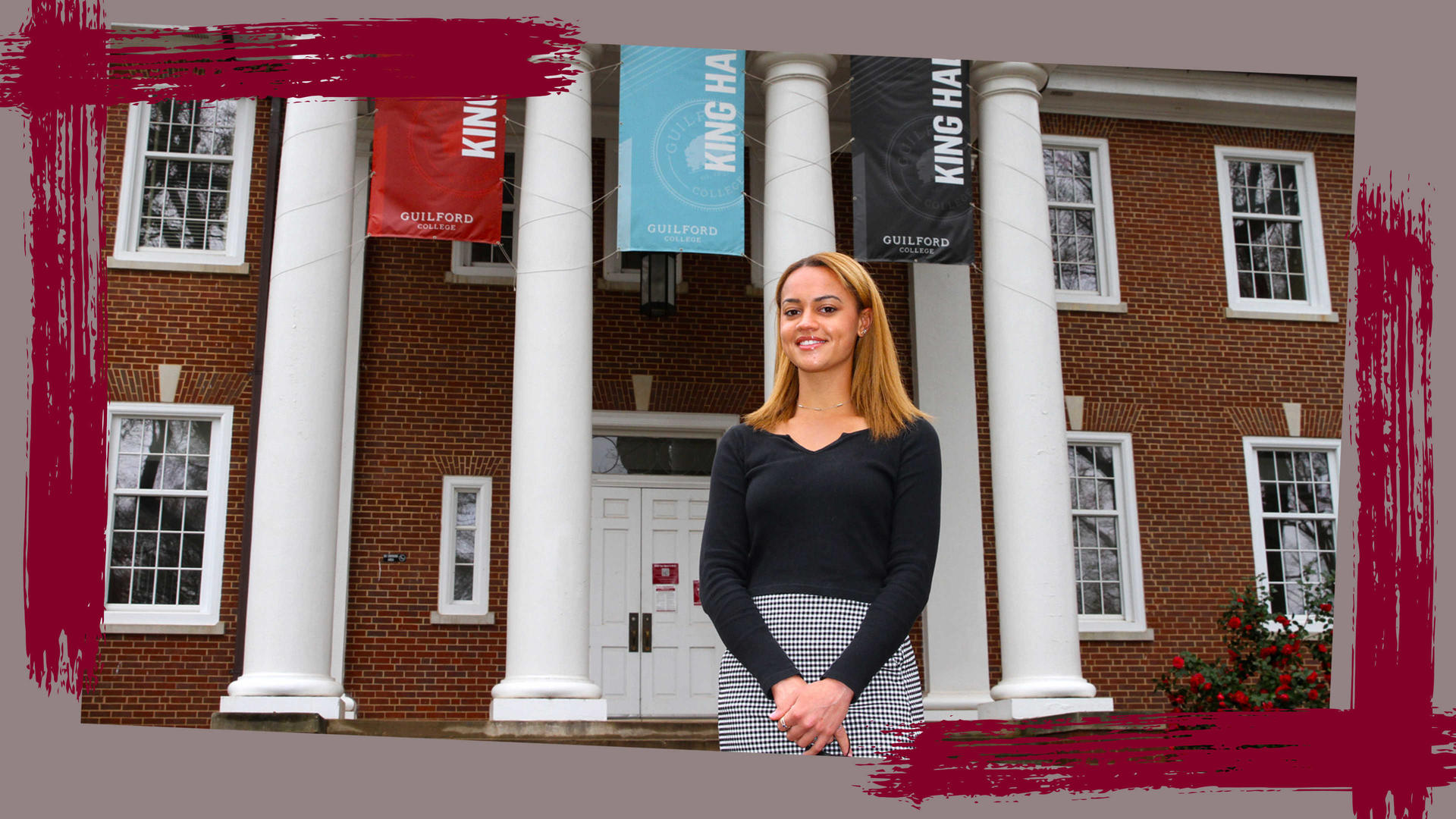 My name is Beatrice Niyibizi '22, and I am a junior here at Guilford College. I am a Political Science major with a minor in Peace and Conflict Studies. As someone who grew up overseas my whole life, I'm very passionate about creating cross-cultural relationships and connections within both my academic and social life here at Guilford.
Knowing this about me, my Peace and Conflict Studies Professor, Zulfiya Tursunova, suggested I participate in the Friends Committee on National Legislation's virtual Spring Lobby Weekend and I jumped at the chance to sign up. I'm currently taking a Peace and Conflict Studies three-week internship and I was glad to be able to partake in this experience as part of it. 
Hosted by the FCNL from March 20-22, the focal point of the weekend was to address and lobby for urgent action to end the crisis of systematic racism and militarization in policing. Alongside 500 other participants from all across the country, together with other Guilford college students, I had the chance to hear from powerful speakers who discussed the crisis of police violence and the importance of the stories we bring to the conversation in looking for sustainable solutions and reform. I particularly enjoyed hearing from Senator Cory Booker, as he is the co-author and lead sponsor of the Justice in Policing Act of 2020, also known as the George Floyd Act. He broke down the importance of this legislation in holding police accountable, ending racial profiling, and the need to change the culture of law enforcement in order to empower our communities and build trust between law enforcement and their communities through addressing systematic racism and bias. As someone who supports this piece of legislation, it was profoundly inspiring to hear directly from its author.
[Read about more student experiences on Experience Matters.]
After hearing from the keynote speakers, we were soon split up into lobbying groups based on our location by states. We learned and developed advocacy and policy skills in preparation to lobby our members of Congress. As part of the North Carolina group, we designated different roles and tasks for each group member in preparation for our lobbying calls to Senators Thom Tillis and Richard Burr's offices. On the phone call to lobby Richard Burr to support the Justice in Policing Act, we spoke with a representative from his office in Washington, D.C. I was tasked with giving our thanks to the office representative for taking the time to meet with us and discuss the issue at hand as well as introducing our ask in support for the bill. The most important part of our call was sharing personal stories about why police reform is important to us because telling stories is a crucial way to connect with the values and priorities members of Congress care about, and it is the most persuasive way to help change minds. 
[To be featured on Experience Matters, submit your internship blog post to marketing@guilford.edu.]
I had understood the value and worth behind being able to make your voice heard, but after attending FCNL's lobby weekend, I came to understand its importance in a new light. I enjoyed being able to speak directly about why systematic racism needs to be addressed and sharing my voice with Congress. I thoroughly enjoyed being able to make new connections with people who were equally as passionate about these issues, even though the event was virtual, I can only imagine how special it would be to attend in person. Hopefully in the future that's something I can do.
Are you interested in a career in Political Science or Peace and Conflict Studies? Schedule your personalized visit to Guilford's campus to meet your Admission Counselor and explore the College's 50-plus majors and minors.
---