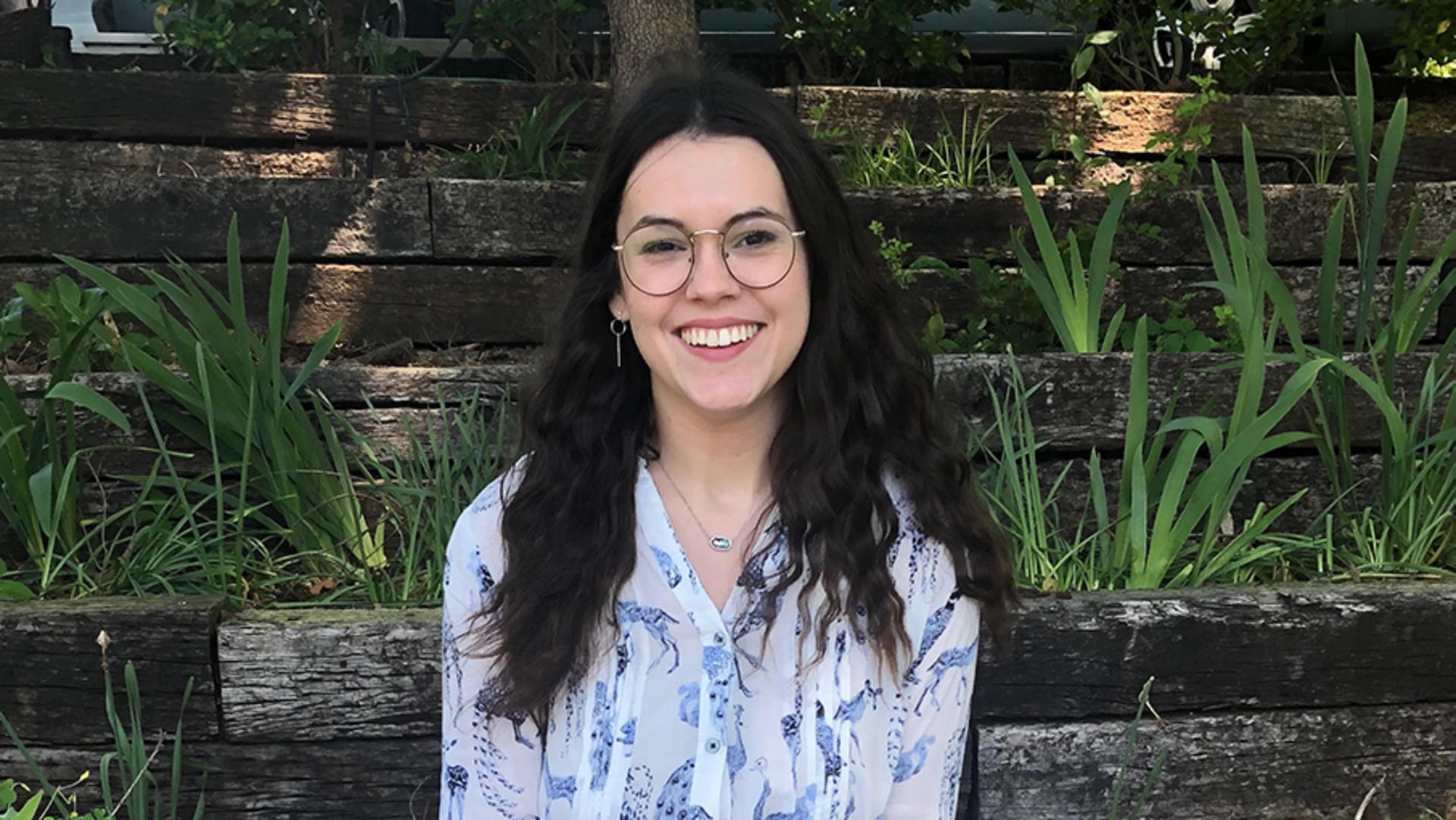 As a transfer student living off campus, it may seem hard to find a sense of belonging, but Guilford's tight-knit community and supportive faculty allowed McKinley Keener '20 to feel right at home.
McKinley started her college career studying writing at the Pratt Institute, but after her first year she realized something was missing. An English lover since the seventh grade, McKinley was looking for more than just a creative outlet — she wanted a holistic educational experience following all of her passions — and Guilford turned out to be the perfect place to receive the well-rounded, interdisciplinary, liberal arts education she was seeking.
"It's so enriching to be in classes with these professors learning huge concepts, and I think that Guilford does a really good job of preparing you for the outside world," McKinley says. 
One of the most influential courses during her four years was a technical writing class with Assistant Professor of English Cynthia Nearman. McKinley learned the ins and outs of technical writing, rhetoric, and how to design and write for the professional world in such careers as marketing and advertising. Professor of English Jim Hood was also influential in McKinley's ability to apply her English major to the world outside of academia. "His guidance as a teacher and unwavering support as an adviser have been some of the most cherished parts of my Guilford experience," she says.
McKinley's passion for writing also earned her the Sherwood Anderson Foundation Scholarship, which supports students who have demonstrated interest and capacity in creative writing in any genre (prose, poetry, or drama). As part of this program, she spent her final year at Guilford working with Associate Professor of English Mylène Dressler to enhance her creative writing skills.
"I really enjoyed meeting with Mylène because I only took one creative writing class at Guilford. So getting that creative outlet — still at Guilford but outside of the classroom — was really great and really awesome experience," she says.
Developing Her Narrative
During her time at Guilford, McKinley discovered that English wasn't her only passion. She also followed her love of history as a European History minor and developed her love of film into a potential career path. 
"Guilford has allowed me to take my English major, Film Studies minor, and European History minor and fuse them together," McKinley says. "Even though I studied a seemingly random group of subjects, my work at Guilford has shown they all intersect."
McKinley took her first film course with Visiting Assistant Professor of Theatre Studies Chad Phillips and was so blown away that she's taken classes with him every semester since. 
"He's what made me want to do Film Studies, specifically, even though I was just minoring in  film. I didn't know if I really wanted to go down that track. And that's when I finally realized that I wanted to discuss and analyze films for the rest of my life," McKinley says. She's always loved movies, but Chad helped her to see that she also enjoys analyzing them, not only the artistic aspects but also the narrative and structure.
Over the years, she has been Chad's teaching assistant for multiple classes and even had the opportunity to work with him on curriculum building. "Guilford being so small and me being able to work so closely with Chad for the next three years was really influential in hammering home the fact that I don't want to just help somebody write a syllabus for a class on masterpieces and film — I want to write my own," McKinley says.
McKinley plans to use her English major and Film Studies and European History minors to attend graduate school at N.C. State in the fall for a Master's in English with a concentration in Film Studies. She hopes to go on to earn her doctorate degree and teach English and Film studies in higher education.
The incredible support from Guilford's faculty helped McKinley find her passions and her path. "I can talk about faculty at Guilford for hours. I think that they have some of the most amazing people there," she says.
---