In the Department of English and Creative Writing, students develop the skills and confidence needed to thrive in many different fields and professions. While at Guilford, students can explore a variety of interests related to the flexible programs offered in this department:
Experience different time periods and perspectives by immersing yourself in literature from a variety of cultures, learning to read deeply with understanding and insight and imagine alternative views and values.
Join the staff of The Guilfordian, our award-winning, nationally recognized campus newspaper.
Help create our eclectic student literary magazine, The Greenleaf Review.
Study writing and storytelling in Europe, South America, Asia, the Caribbean or Africa.
Complete an internship in editing or publishing with support from faculty advisers.
As an English and Creative Writing major you'll develop a crucial set of flexible skills that you can adapt and tailor to a variety of professions. Courses are taught by faculty members who are accomplished and award-winning authors, scholars and poets who offer expert guidance in critical thinking, empathy, communication and tolerance for ambiguity.
Once you complete your Guilford journey you'll be prepared for a wide set of life paths. Graduates have pursued careers as a lawyer, Yale professor, National Public Radio national correspondent, peace worker in Haiti, Random House production manager, documentary filmmaker, assistant producer on the Charlie Rose show and novelist. Students have also pursued graduate studies at universities including Berkeley, Columbia, Harvard, City University/London, Brown, UNC Chapel Hill, Penn State and NYU.
Majors and Minors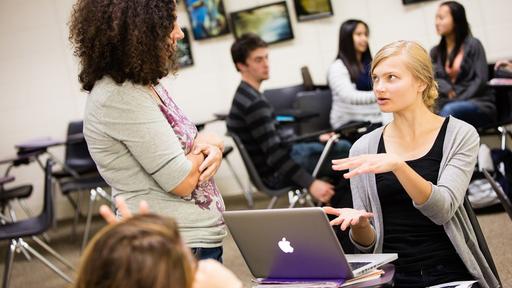 English and Media Studies Major and English Minor: The bachelor of arts in English and Media Studies and the minor in English are designed for students looking for a broad focus on literature, as well as the opportunity to explore a wide range of media according to their individual interests in film or other forms of visual storytelling, journalism and professional communications.
Creative Writing Major and Minor: The bachelor of arts and minor in Creative Writing are designed for those interested in crafting fiction, creative nonfiction, poetry, playwriting or screenwriting.
Awards and Scholarships
Being an English major at Guilford was an enriching, thought provoking, as well as humbling experience. I can say without a doubt that Guilford has made me a better person. Words cannot express how grateful I am to have had this experience. Guilford is truly a college that changes lives.
The Sherwood Anderson Creative Writing Scholarship provides scholarship money to students who show exceptional promise and potential in the friend of creative writing (fiction, creative nonfiction, poetry, playwriting or screenwriting).
The Dorothy Lloyd Gilbert Awards provide grants of up to $5,000 to assist juniors and seniors with making the transition from college to professional life or graduate school.
The Rachel Lindner Leahy Award was established by family and friends of Rachel Leahy '14 in 2015 to provide English and Media Studies majors the opportunity for outside-the-classroom learning experiences like study abroad, internships, conferences or workshops.
The department also awards the Leora Sherrill O'Callaghan Scholarship annually to a rising senior who has excelled in English; it also honors a graduating CCE senior with the Outstanding Achievement by a Continuing Education Student award.
English and Creative Writing Department News and Events

Nicole Zelniker Wins Poetry Prize
Nicole Zelniker Wins Poetry Prize
English major Nicole Zelniker '17 won the top prize at a North Carolina undergraduate poetry competition.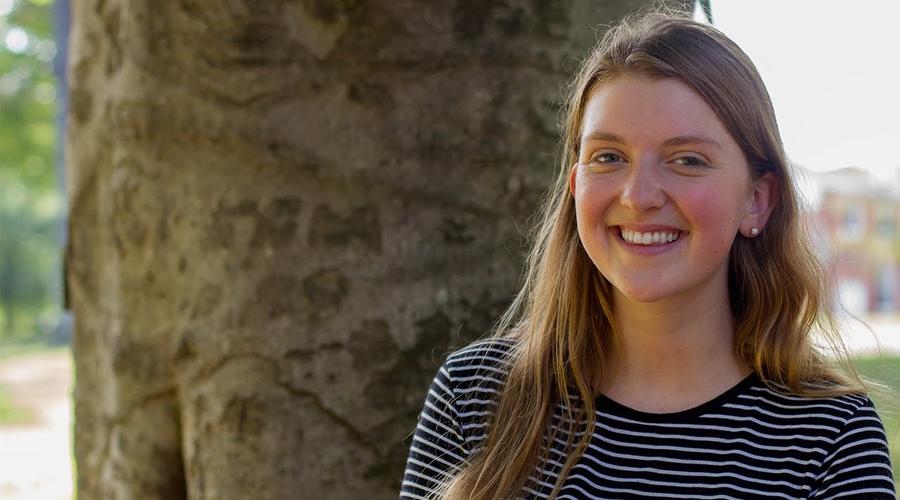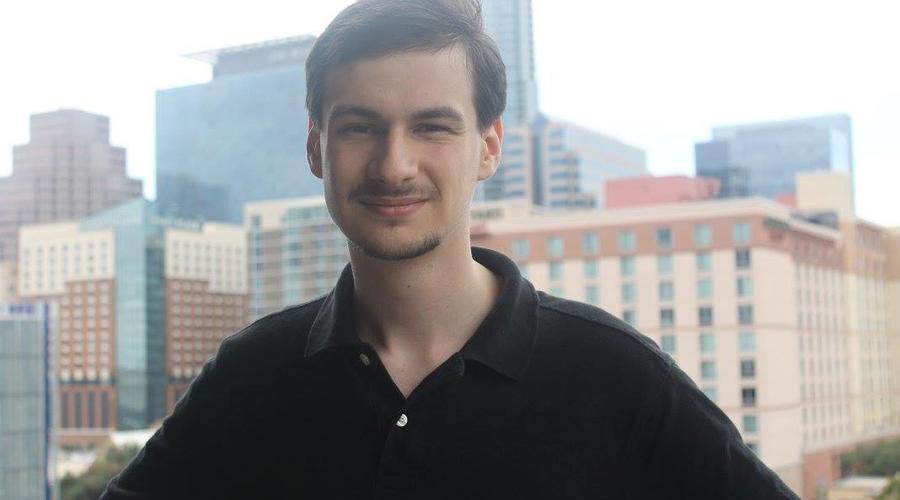 Find the Write Calling
Find the Write Calling
Abe Kenmore '17 finds excellence, truth and adventure as he pursues a his passion for journalism.