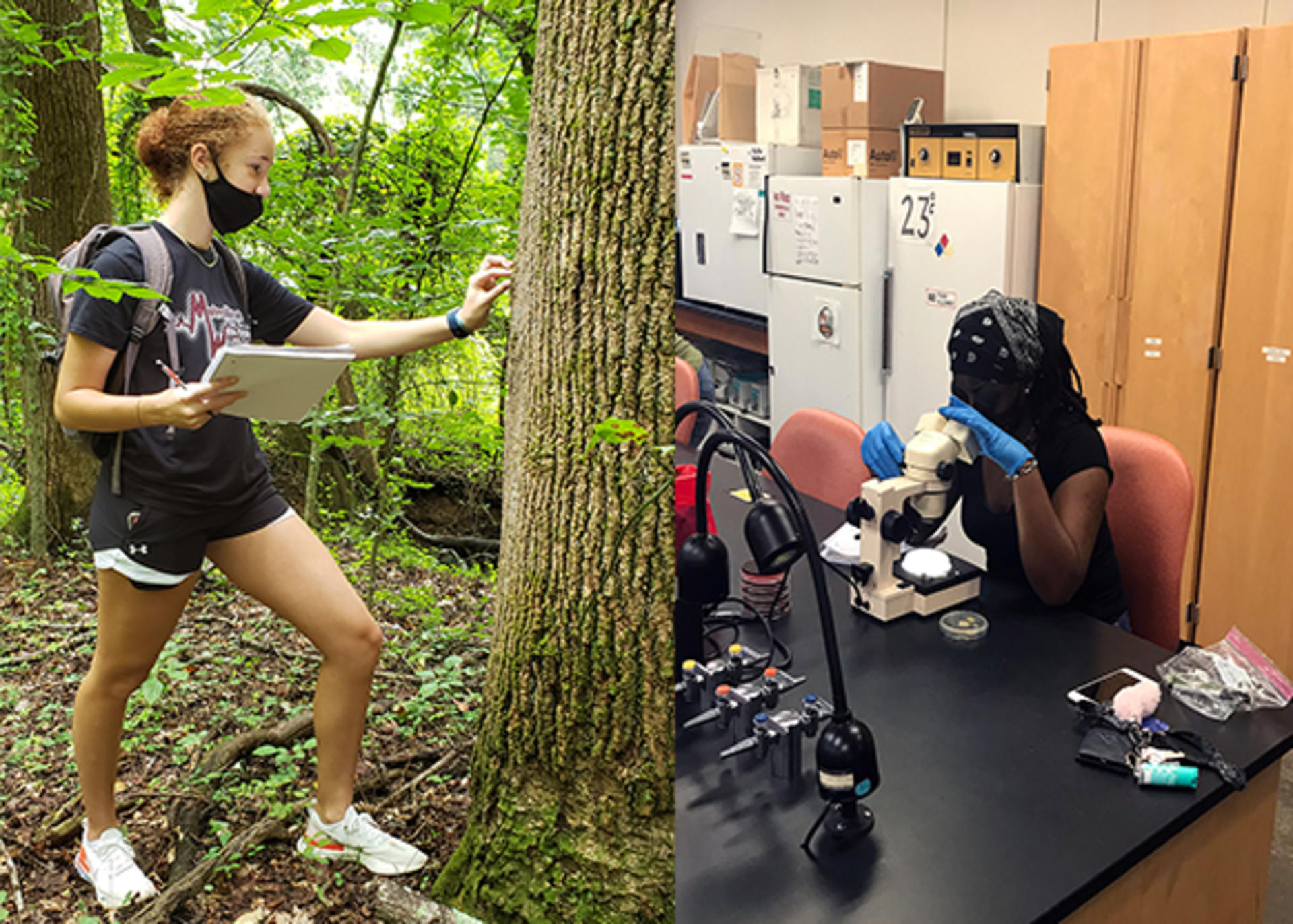 Associate Professor of Biology Bryan Brendley and Professor of Biology Melanie Lee-Brown gave students the opportunity to become active observers of life around them and to connect with the natural world in their three-week Initiate course.
Initiate courses are designed to teach first-year students reflective learning practices and academic collaboration while they adjust to college life. With so many people turning to the digital world during the pandemic, Bryan and Melanie wanted to provide a space for students to break away from screen time. They wanted to give students the opportunity to be active in nature and see the connections between the outside world and the current pandemic. 
"How do we get people to understand that it's okay to be quiet, to be alone, and to be reflective? I would love to figure out a way to let them think, 'I can just go and walk in the woods and I don't need a podcast or music. I can just shut off and look at things and reflect on what I saw today,'" Bryan says.
The class was split into groups that rotated between outdoor walks in the College Woods and indoor labs that incorporated samples from their time outside. "I was excited and looked forward to going to class every day because of these methods of teaching," says Nick Chrisco '24. "Being outside with Bryan allowed me not only to learn about the subject but to enjoy the campus and nature we have here at Guilford College. Then, doing experiments with Melanie painted a better picture of what was being taught, while having some fun in the process."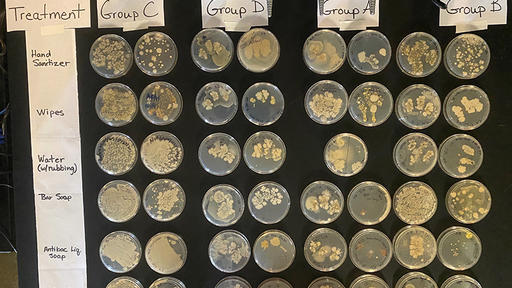 While on nature walks, the class talked about history, Guilford's involvement with the Underground Railroad, and other unique places in the Woods. In the lab, students performed tests on samples ranging from their own teeth to specimens brought in from nature walks with Bryan. They also viewed and discussed movies addressing plants, bacteria, and medicine, including Contagion and The Happening.
"I love that we were able to do macro- and microbiology. I was out in the woods, looking at plants, mosses, trees, etc., and Melanie was doing microbiology in the lab. You're giving them this big view of life and teaching them to be an active observer. I love that so much," Bryan says.
Tying in the importance of handwashing during the pandemic and having a little fun, students were tasked with putting their hand in a Dumpster. They first tested for a baseline of microorganisms, and then they practiced various handwashing techniques to determine which were most effective at expelling bacteria.
"We saw a lot of them grow so greatly. We did see a lot of them change over the three weeks," Melanie says. "I'm really glad we did it in person, too. They needed interaction with us more than just on a screen. I think it meant a whole lot more."
---