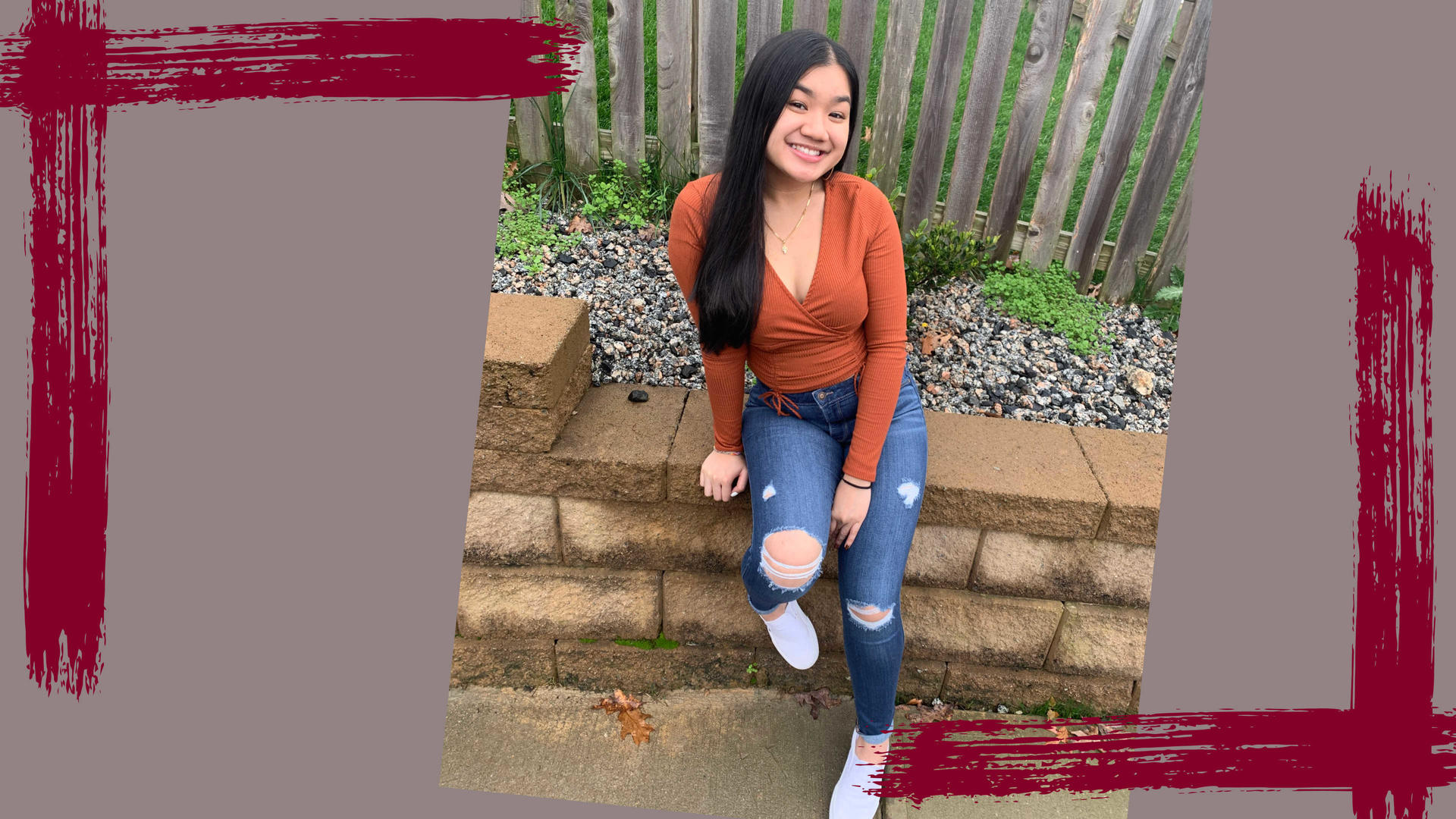 Having grown up in Greensboro, Donna Tran '24 was no stranger to Guilford. Now that she's a student she is no stranger at Guilford either. 
"Even though we're off campus ... I feel like the professors are doing a really good job to involve everybody. They have been instrumental in getting us to unify."
Even though her high school included students from a variety of backgrounds, she feels even more at home at Guilford where there's a higher representation of Asian Americans. It's one reason that led her to choose Guilford. "I felt that this is the community that fit me the most because I don't really like crowds, and everybody knows who you are," she says.
Donna is a Biology major with plans to intern during her sophomore year or work as a medical scribe to earn clinical hours. She wants to earn a physician assistant degree after Guilford, perhaps at Wake Forest University or UNC Chapel Hill. "I love learning about health, life, and how our bodies work," she says.
There's Still Opportunity Online
Donna is a champion for how her professors have managed online learning during the COVID-19 pandemic.
She says she's enjoying her classes, even though wasn't expecting to study remotely during her first year of college. Showing up to Zoom classes is critical, she explains, in getting to know your professors and having contact with them. She also notes that her textbooks have been an excellent resource when she has questions outside of class. 
"When you're on campus it's much easier to have everyone together. But even though we're off campus and separate I feel like the professors are doing a really good job to involve everybody," she says. "They have been instrumental in getting us to unify rather than be distant from one another."
Donna also appreciates being treated the same and "just as capable" as upper-class students in her higher-level courses. She is currently taking a Biology class at the 200 level and a Justice and Policy Studies class at the 300 level.
Like most Guilford students, she's ready for a more typical academic year, and she she hopes prospective students will choose to join her on campus.
Guilford is a good choice, Donna says, because the College is "welcoming to people of all backgrounds. And with the small community, it's easier for professors to focus on you in class. And next fall I'm personally looking toward to getting more involved in clubs."
The excellent Guilford College Biology Department is eager to meet more students who want to study biology in North Carolina! You can also learn more about the Pre-Physician Assistant program at Guilford. Schedule your personalized visit to campus to learn more.
---