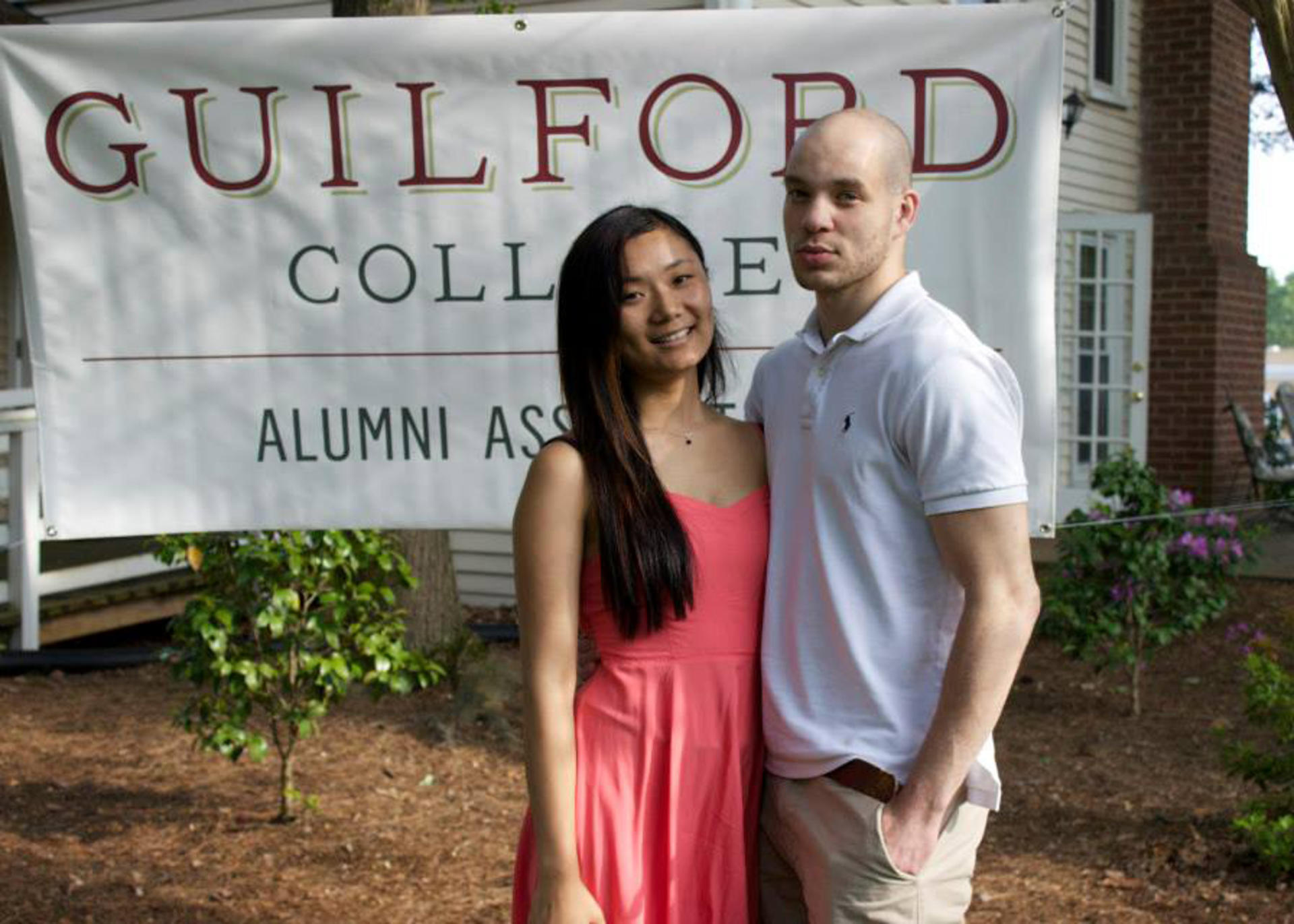 An international student from India, Biology major Kunga Denzongpa '15 found her purpose, career path, and future husband at Guilford.
Through Guilford's Bonner Community Scholars program, Kunga was given the opportunity to pursue higher education in the United States. The program served as a pivotal resource for her as she explored her passions and interests through various community service experiences.
One such experience was working with refugee children through the after-school tutoring Elimu program. Through Elimu, Kunga was exposed to a large refugee community in Greensboro and developed a strong interest in public health. Despite initially starting out as a pre-med major at Guilford, Kunga soon realized that pursuing medicine as a career was not her true passion.
[Watch a video about the Guilford College Public Health major.]
"If it wasn't for the Bonner Program I would not have been able to pursue my higher education at all, and I certainly would not have gained all the community experience that is needed to pursue an education in the field of public health," she says.
After graduating from Guilford, Kunga received her master's in Public Health Education at UNC Greensboro in 2017. The program was an extensive community health-based program that required extensive volunteer experiences outside of coursework. 
"The community service opportunities I gained through the Bonner Scholars program was majorly responsible for providing me with the appropriate experience needed to qualify for the master's program," she says
Guilford's unique experiences weren't the only thing that impacted Kunga's future. Former Bonner Center Volunteer Training Coordinator Andrew Young was instrumental in helping her establish connections that allowed Kunga to do research in her home state of Sikkim for her senior thesis project. And Professor of Biology Michele Malotky mentored Kunga throughout her graduate studies, as well, as they both worked on a Montagnard hypertension research project. Plus, Kunga met her husband, Joshua Simmons '15, during her senior year. He was interested in volunteering at one of the Bonner service sites where she worked, and, as she says, "the rest is history!"
Kunga now continues her journey in higher education and is in her fourth year as a Public Health Education Ph.D. student at UNCG. She's following her passion for engaging in refugee and community health, focusing her dissertation proposal on examining refugee women's prenatal care experience in the U.S. post-resettlement. 
Kunga has also returned to Guilford as the College's Public Health Fellow to assist the Health and Safety Task Force address the COVID-19 pandemic and promote healthy practices and policies on campus. 
"Guilford means a lot to me," she shares, "for guiding my academic and professional career, as well as my personal growth."
---