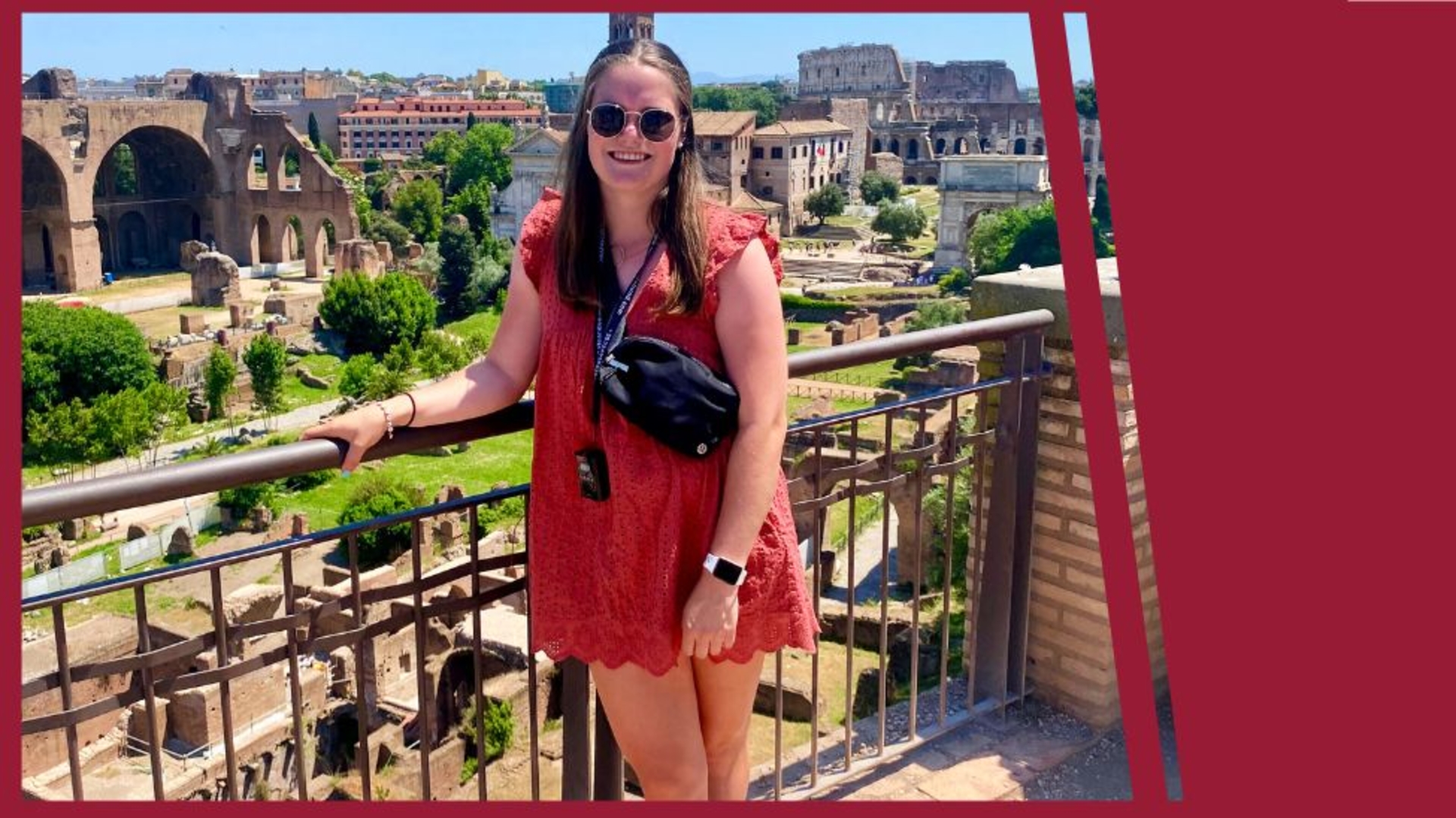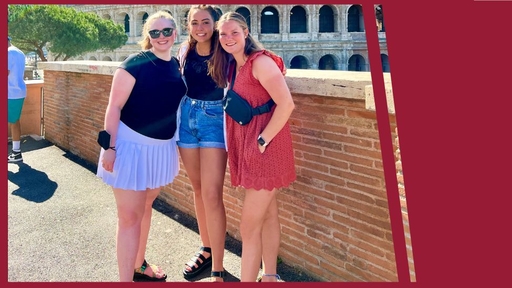 This past spring, during the three-week session, I was fortunate enough to study international models of sport while abroad with the Sport Studies Department. During this trip, we were able to visit and learn from various locations throughout Italy and Greece. 
While preparing for this trip I wasn't quite sure what to think, and honestly, I was really nervous. In total, we had 11 students, and three of the students came from different colleges. Those of us from Guilford didn't really know each other beyond possibly having a class together or seeing one another in passing. On top of that, most of us had never been to Europe,  and some of us had never been out of the country. With all of those factors, I wasn't sure what to expect or if our group would even get along.
Luckily, we had a great group of students and were all able to hit it off immediately. Being able to form strong relationships from the very beginning was beneficial for us to get the absolute most out of this study abroad experience.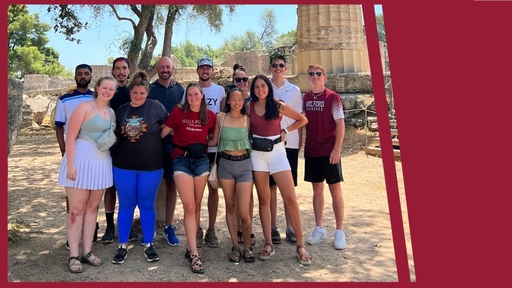 For the first week of our trip, we spent our time in Rome, Italy. In Rome, we met former Olympian and World Champion rower Gabriella Bascelli when she gave us a tour of S.S. Lazio's clubhouse and presented to us on cultural differences in international sports. One night we even got to go out to Lazio's soccer stadium and watch them take on Verona. We also toured the Roman Colosseum, the Vatican, and the Italian Paralympic Committee's facilities. Of all the things we were able to do and experience in Italy, I think my favorite things were the bike tours. There was just something so cool about taking in all of the history that Rome has to offer on a bike.
For the rest of the trip, we traveled to multiple locations throughout Greece. We did some hiking, another bike tour, and visited a lot of cool athletic facilities. For example, we spent a day touring the Olympic Sports complex from when Athens held the Summer Olympics in 2004, as well as AEK's basketball club. We even caught a last-minute Olympiacos vs. Peristeri Vitabiotics basketball game one night, and the next morning we had an informative lecture with the President of Ironman Greece. 
Having the opportunity to learn about the sports industry in these two countries that are vastly different from the United States was an amazing experience. From morning lectures to nights out experiencing nightlife in foreign cities, I was able to learn so much about sports and myself. I also formed great relationships with people that I barely knew before.
Check out more exciting international experiences on our student authored study abroad blog, Beyond Friendly.
---