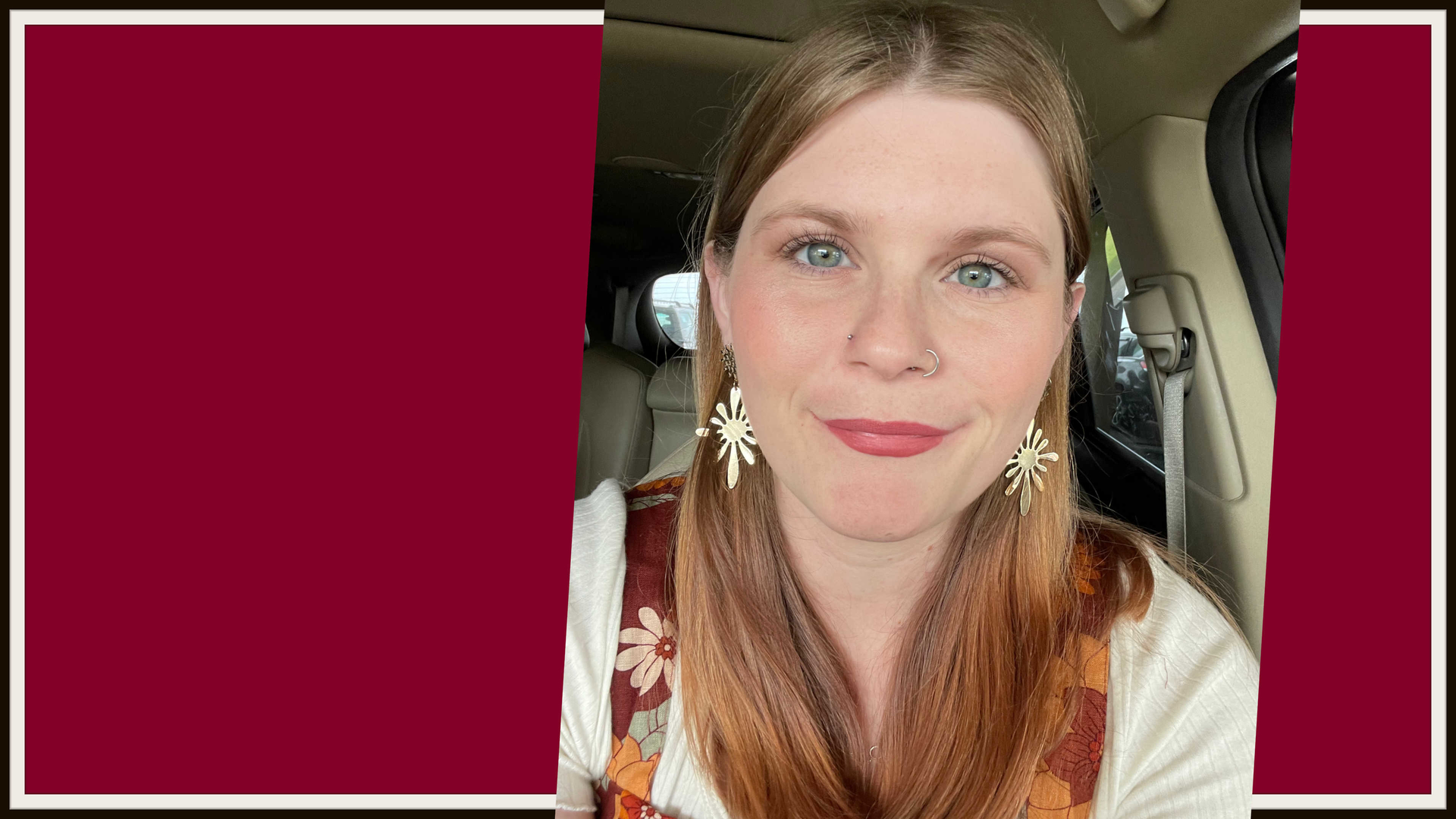 The apple doesn't fall far from the tree for transfer student Sydney Singleton '20. The Sustainable Food Systems major with a double minor in Quaker Studies and Education Studies chose Guilford in part because her mother, Sharon Wyatt '94, attended the school and recommended it when Sydney sought to transfer from a larger college. 
Sustainable Food Systems | Guilford College [VIDEO]
Sustainable Food Systems | Guilford College [VIDEO]
The major in Sustainable Food Systems, housed in the Environmental and Sustainability Studies Department, builds on the College's longstanding commitment to…
Sydney, an Honors student from Lexington, N.C., also wanted to stick to her family's agricultural roots. Her father and grandmother worked for water and soil conservation agencies in North Carolina's Davie and Davidson counties.
 
"I grew up around Guilford and discovered that they had a new sustainable foods program, and it just kind of seemed to fit with me wanting a smaller school and staying in that agricultural field," she says.
 
Sydney is now the administrative assistant and educational coordinator for Davie Soil and Water in North Carolina. Currently pursuing a master's degree in agricultural leadership education and communications through an online program from the University of Tennessee at Knoxville, she plans to continue for a doctorate to become a college professor. 
 
"Teaching at UT would be cool, but I think I would prefer to teach at a smaller college like Guilford. I'd like to create the same experiences I had as a student — perhaps a smaller liberal arts school doing something with sustainable agriculture or environmental science or conservation," she says.
Scholarly Pursuits
The Honors scholar appreciates the well-rounded education she received at Guilford, noting the integral role that professors both inside and outside of her major had on her success. 
 
Marlene McCauley set up and led the sustainable food systems program for the first four years. "Her guidance in what I needed to do for my honors thesis was very helpful," Sydney says.
 
Biology professor Michele Malotky went on both of Sydney's study abroad sessions to the Brunnenburg program in Italy and the Magic and Medicine program in Alnwick, England. "Michelle was really instrumental in helping me determine what I wanted to do the next semester and even after Guilford." 
 
Finally, Wess Daniels, the Director of the Friends Center, enriched Sydney's experience as a Quaker Studies minor and Quaker Leadership Scholar. "I was in pretty much all of his classes. He was very helpful in providing spiritual guidance and defining the foundation of my spirituality," she explains. 
Three Weeks on the Edge: Magic and Medicine [VIDEO]
Three Weeks on the Edge: Magic and Medicine [VIDEO]
The Guilford Edge provides incredible opportunities for hands-on, collaborative learning. The Mechanisms of Magic and Medicine Study Abroad adventure, led by…
Champion of Quaker Values
On campus, Sydney was active in the Food Justice Club and helped run the Quaker Cupboard for 2½ years. Through food donations from Sprouts Grocery and the College Dining Hall, the program was designed to have free food access for on-campus students in need. 
 
Sydney says that the best way to warm up to Guilford as a transfer student is to join clubs and take advantage of the range of activities available. She worried about not having the connections typically built during your first year, but she found Guilford welcoming and friendly. She also wants students to take advantage of the richness of the Quaker faith and heritage. 
 
"I would say that even if you aren't Quaker, do some research into who Quakers are or visit the Quaker Archives in the library that's run by Gwen Erickson. It's the second largest, if not the largest, collection in the U.S.," she says. "It's a great place that's free for you to learn about this foundational part of Guilford."
Are you ready to transfer to Guilford College to complete your degree? Contact the Office of Admission to meet your counselor and schedule a personalized visit to campus. You can also request more information about Guilford's transfer student opportunities by using this form.
---