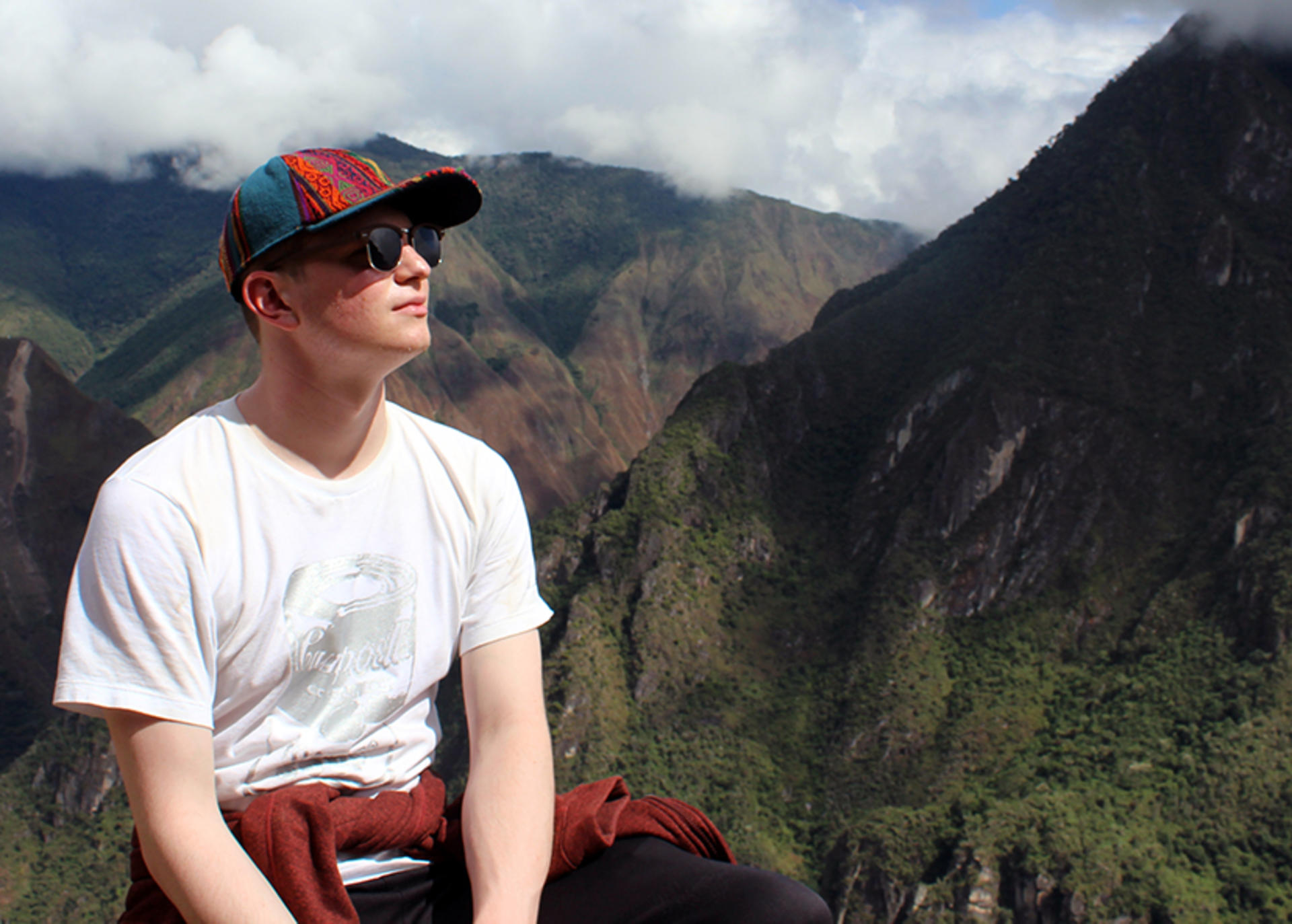 Soon after graduating in the midst of the pandemic, Psychology and Modern Language Studies (Spanish) double major Andrew Orchowsky '20 accepted a full-time position that provides him with the opportunity to combine his two passions.
Andrew is teaching Spanish at a Montessori school in his hometown of Richmond, Va. He says the Montessori philosophy and community appeal to him as "It is quite reminiscent of my favorite aspects of Guilford."
The first few months on the job have been full of important lessons. "It can definitely be challenging to brainstorm different ways to teach complex concepts to the students," Andrew says. "And trying to keep the children six feet apart and taking their temperature every day can be a bit tedious." 
But he wouldn't have it any other way. "Witnessing the creativity and wit of the children is  incredibly rewarding. The moment when you are explaining a concept to a child and you see the material click for them is worth it."
Learning Life's Lessons
Andrew chose Guilford because of its natural beauty and sense of community — a key element of his future success.
"I loved that the school was smaller and allowed for students to form close relationships with their peers and professors," he says. "I also fell in love with the beautiful brick buildings and trees that make up campus."
During his time at Guilford, Andrew was significantly involved on campus. He held roles as President of Guilford College Pride, DJ at WQFS, and Tour Guide for the Office of Admission. He also worked at Hege Library. "All of these experiences enhanced my time at Guilford and prepared me for my life and careers beyond Guilford," he says.
Guilford College's outstanding faculty acted as an additional community of support. "I owe so many of my successes and opportunities to the wonderful professors," he shares. "Specifically Eva McGuire, Julie Jacks, Chris Henry, Richie Zweigenhaft, Rachel Riskind, Sarah Estow, Karen Spira, Alfonso Mancheño, and Rod Spellman."
He credits the faculty with instilling in him more than just knowledge of Psychology and Spanish. They also taught him essential life skills, including time-management, critical thinking, and problem solving. 
After gaining a few years of experience working at the Montessori school, Andrew hopes to enroll in a master's degree program for Clinical Mental Health Counseling to become a therapist.
---