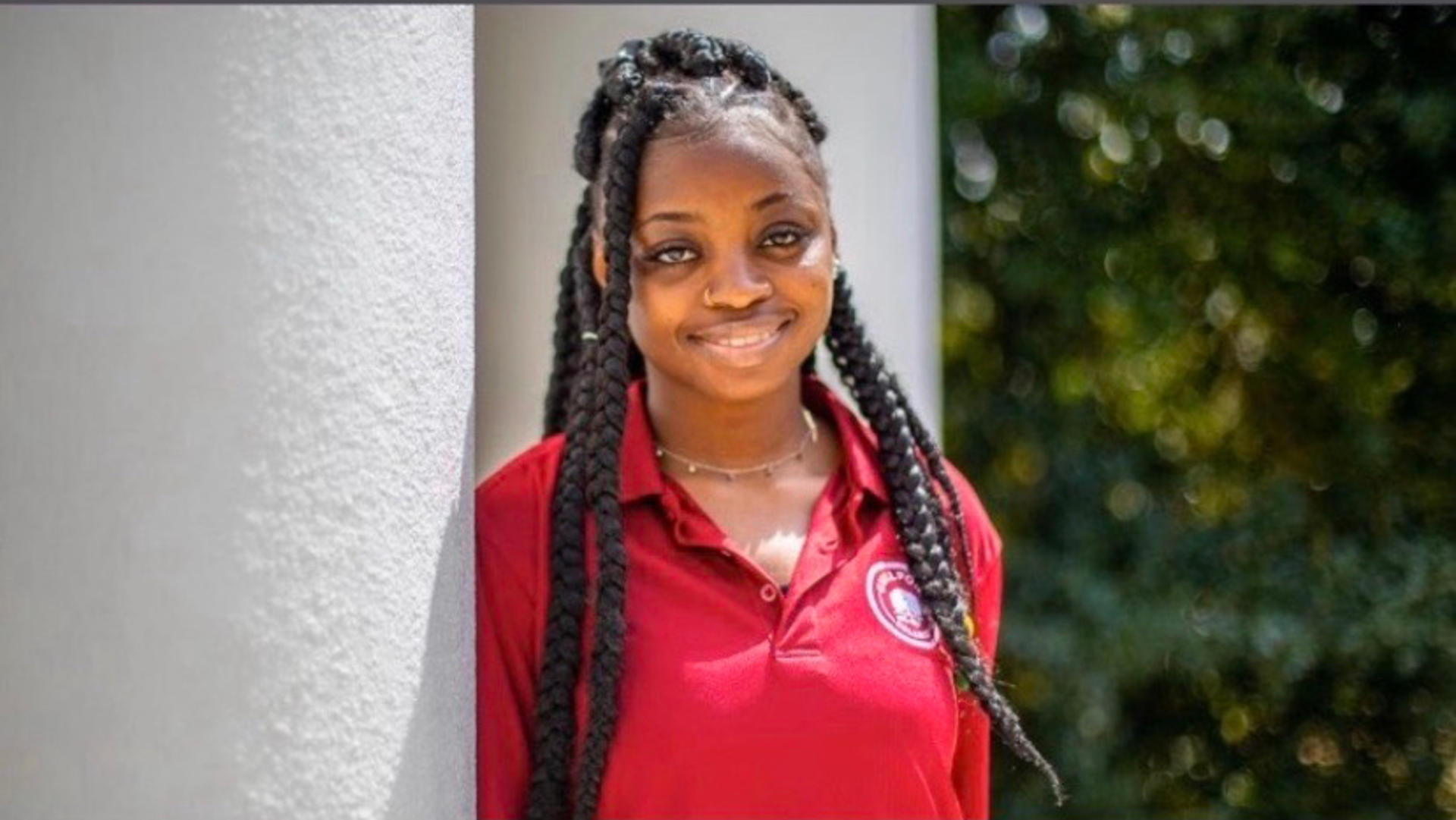 The $10,000 fellowship helps young adults develop advocacy and academic skills while earning college credit. It also creates a blueprint for more inclusive higher education. 
"Receiving this fellowship means so much to me. I've always been a voice for refugees and low income immigrants, but now I feel like I'm a step closer to making a difference," she says. "Also, being one of the 30 people selected worldwide — I'm extremely grateful!"
To become a Freedom Builders Fellow, Nema went through a rigorous application process involving recommendation letters and video and written essays that showcased her passion for leadership and growth. The program is part of Democracy Builders, a non profit organization that works to engage disenfranchised communities in democracy.
A Seat at the Table
As an African immigrant, Nema says she believes in the need for higher education to be more inclusive. "There are a lot of pressing issues and a lack of student voice. The overwhelming majority of post-secondary institutions fail to address the unique needs of low-income, first-generation, Black, indigenous, and Latinx students," she says. "This disparity leaves too many young adults without the freedom to enter sustaining and fulfilling careers."
The 10-month fellowship program will ensure that young people have a seat at the table. Nema will study issues in higher education including admission, coursework, extracurriculars, hiring, funding, and more.
"As a fellow we will leverage our lived experience, community knowledge, and leadership skills to develop policies and practices that will substantially improve college success for BIPOC (Black, Indigenous and people of color) students and marginalized groups," Nema says.
'Life-changing Programs'
Nema is also a Political Science minor, Bonner Community Scholar, Quaker Leadership Scholar, and President of the African Student Association (ASA). In ASA she gets to showcase her culture and traditions with other students.
After graduating from Guilford, Nema plans to study immigration law at a Historically Black College or University.
"I ended up being part of some life-changing programs at Guilford," Nema says. "Former Director of the Bonner Program James Shields inspired me to achieve a lot of my goals during my time at Guilford. As a Bonner Scholar our work has always been about bettering the community through service work. I believe that real change is created with our community, not for our community."
---