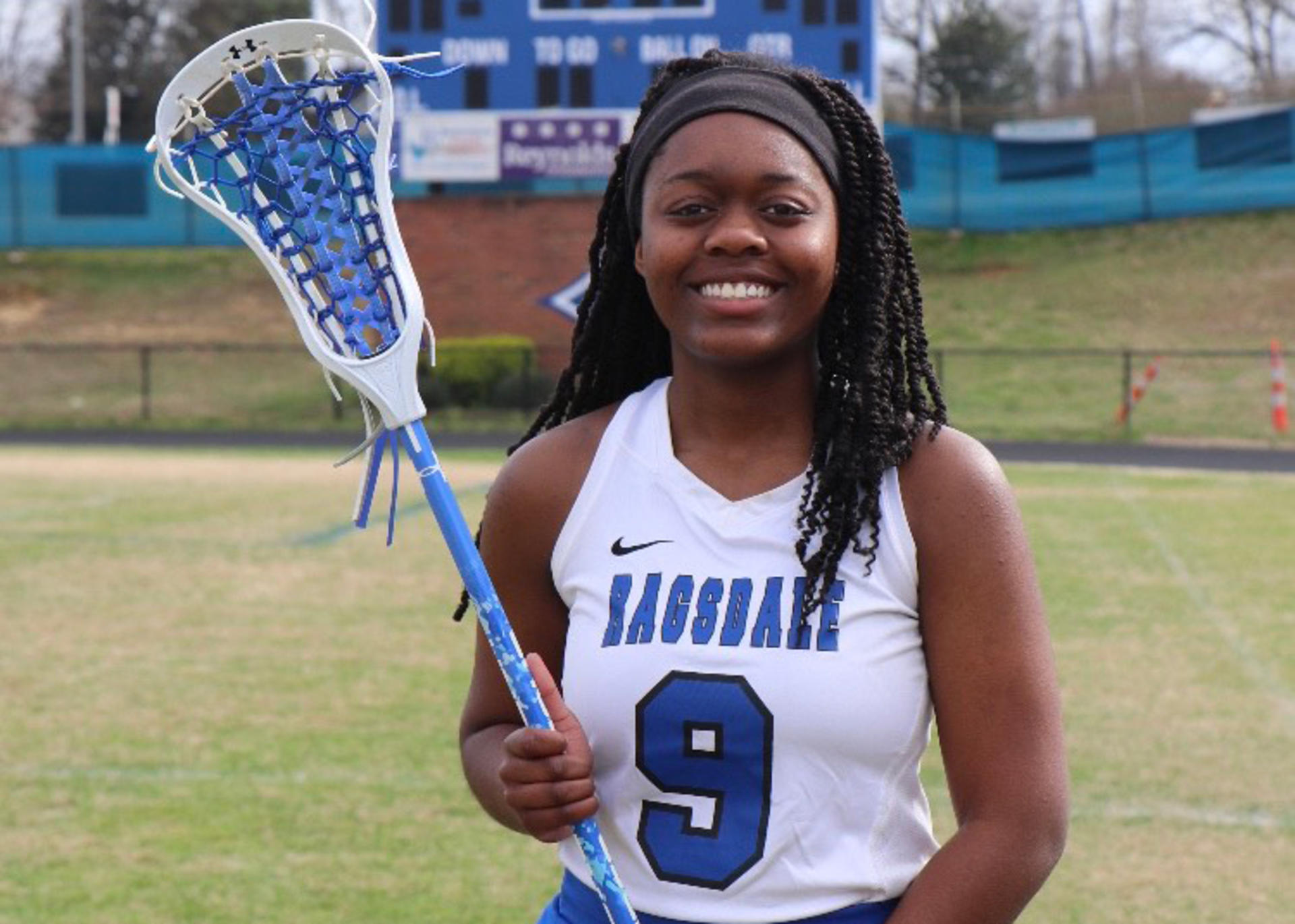 Growing up in Greensboro, Guilford was at the top of the list for incoming first-year student Madeyson Dyce '24.
Madeyson chose Guilford because of its Core Values, especially those of community, diversity,  equality, and justice. She is excited about the College's environment that pushes students to broaden their perspectives on the world around them and looks forward to meeting new people from different backgrounds.
Since she was a child, Madeyson has had passion, sensitivity, and drive to help the homeless, which led her to major in Community and Justice Studies. She looks forward to fighting for equality and helping to change lives for the better with a career in social services or public affairs. Madeyson hopes to one day open a nonprofit organization to benefit families and children who are homeless.
A Strong Foundation
A 2020 graduate of Lucy Ragsdale High School, Madeyson is as proud of her musical talents as she is of her athletic and academic accomplishments. "I was and still am a proud band kid," she says.
Since the ninth grade, Madeyson has participated in various aspects of band, including jazz, pep, concert, and honors band. She qualified for All County Band three years in a row and was made Chair multiple times. Madeyson's role as a musician continued outside of school. She's also been the lead drummer for her church's praise team since middle school. 
"These roles have truly helped me understand what it means to be an outstanding musician, with a passion and calling for music that will forever be omnipresent. I am a proud female musician," she says.
When Madeyson isn't inspiring others with her music, she is working hard on the lacrosse field. As a member of Ragsdale's lacrosse team for four years, Madeyson learned the value of determination, teamwork, and "the grind." Under her coach's leadership and the guidance of her peers, Madeyson says she believes that her time on the lacrosse team made her a better player and person.
"At Ragsdale, I learned to reach for the stars to be successful and achieve anything I set my mind to. I am proud to say I am a member of the Class of 2020, achieving my diploma despite the pandemic, and getting into my top college, which I look forward to attending with excitement this fall," Madeyson says.
---