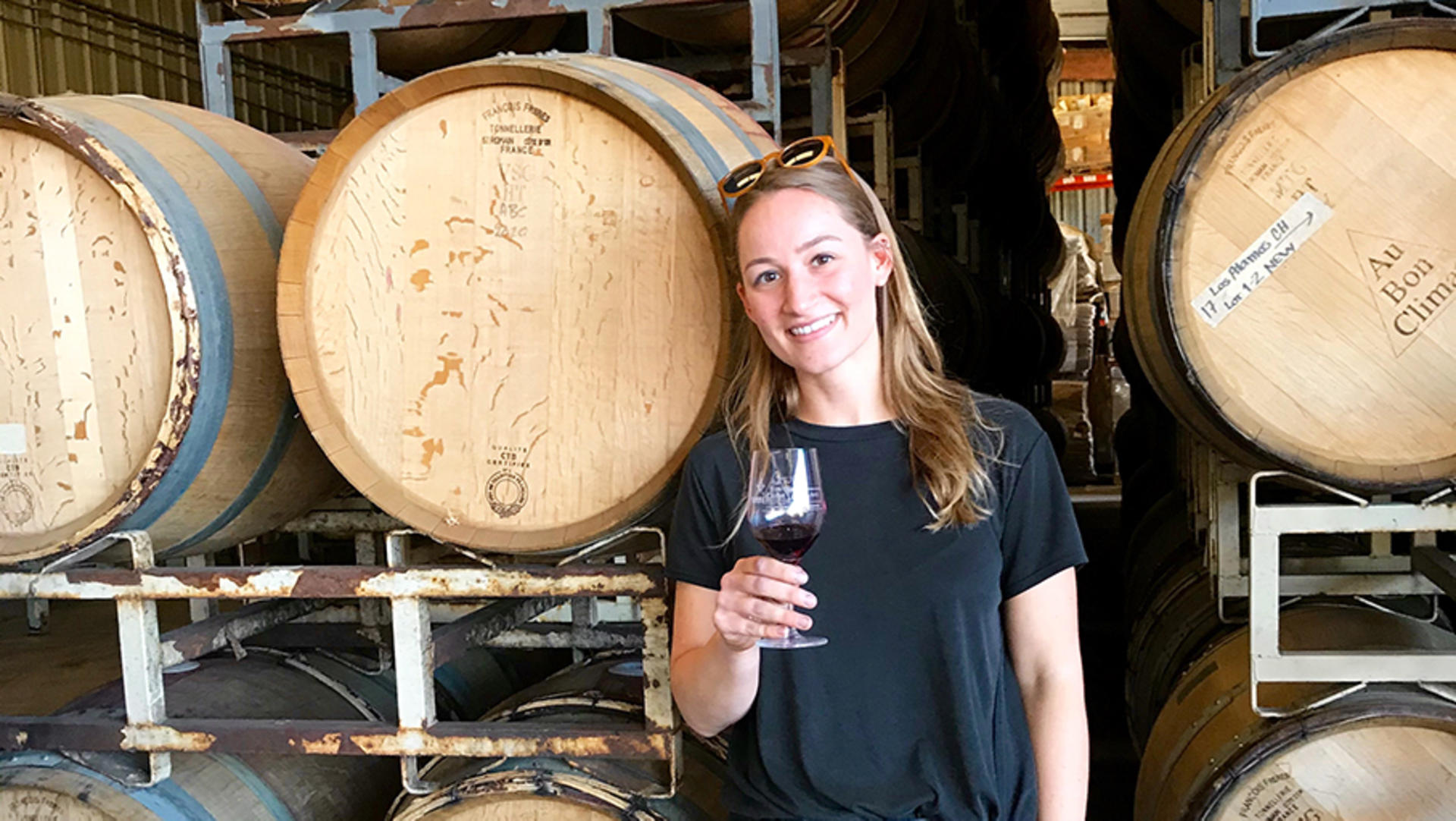 Even before starting at Guilford, Danika Gottbrecht '18 knew it was unlike any other college. Stepping foot on campus, she felt at home among the trees, the brick buildings, and the friendly faces.
"The Admission team went above and beyond to make me feel welcome on campus. In the often impersonal world of college admissions, I was pleasantly surprised to receive handwritten notes in the mail and comments from the Dean himself on my personal statement," she says.
Danika's time at Guilford undoubtedly shaped her future path. As an International Studies and French double major and German minor, Danika greatly appreciated the global viewpoint through which her education was delivered. "Four years of Guilford taught me to view the world with a critical eye, pose challenging questions, and attempt to answer even the uncomfortable ones," she says.
However, she says the most unique and influential part of her Guilford experience was the caliber of the College's faculty — welcoming students into their classrooms, and even into their homes, to share their knowledge and love for teaching. In particular, Associate Professor of  French Maria Bobroff, Professor of German David Limburg, and Professor of English and Director of the Honors Program Heather Hayton were especially integral to her Guilford experience.
"Thank you for being the most wonderful academic advisers and personal mentors I could have ever asked for!" she says. They encouraged her to pursue her passions unapologetically and always lent a helping hand, leading her down the path to outstanding success. 
 
"I carry the lessons I learned, both in and outside of the classroom, with me wherever I go. I could write a novel about each and every one of my professors and the impact they had on my intellectual development," Danika says.
As part of the Honors Program, she had the opportunity to apply for funds to conduct her senior thesis research abroad. She was awarded the Honors Senior Research and Creative Endeavors Award, which allowed her to return to Strasbourg, France, to collect data on language usage in the border region between France and Germany. Danika also received many awards for her outstanding academics, including the Albert N. Alexander Scholarship for International Study and Capacity Building, the Roy E. Leake Award for Excellence in French (2018), and the Outstanding Advanced German Award.
During her senior year, Danika discovered a new passion for enology, the study of wines. Through Professor of Geology and Sustainable Food Systems Marlene McCauley's course, "Terroir: The Science of Wine," she realized that enology encompasses many of her interests, including travel, history, language, culture, people, and the environment. 
"Marlene's class provided me with the scientific foundation and hands-on experience to launch my career in the wine industry," she says. Throughout the semester, Danika and the class learned the processes of fermentation and created their own pinot gris that was ready to drink at the end of the course.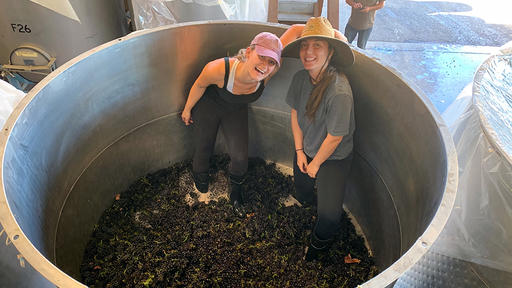 After graduating from Guilford in 2018, Danika traveled to Germany to teach English on a Fulbright grant and was placed at Landesmusikgymnasium Rheinland-Pfalz, a secondary school where students can simultaneously pursue academic and musical studies. She lived in nearby Koblenz, in Germany's prominent Mosel wine region, which is known for its wine, and had the opportunity to continue her newfound passion by getting involved in the local wine-making scene. Danika attended tasting classes and even worked at a vineyard a few days each week.
After a year in Germany, Danika received the Jimmy Mancbach Memorial Scholarship Foundation award, which funds internship experiences for recent college graduates eager to enter the wine industry. The foundation board pairs recipients with an acclaimed American winery so that they can learn what exactly goes into their favorite bottle of wine. "Hint: a lot of blood, sweat, tears, and the occasional bug or two!" she says.
Danika spent a season working at Au Bon Climat, a winery based in Santa Barbara County that specializes in Burgundian varietals. She then went on to work at Pernod Ricard, a winery in Blenheim, New Zealand, where she now lives. Danika credits her time at Guilford with helping her find her passion and giving her the courage to follow it across the globe.
---