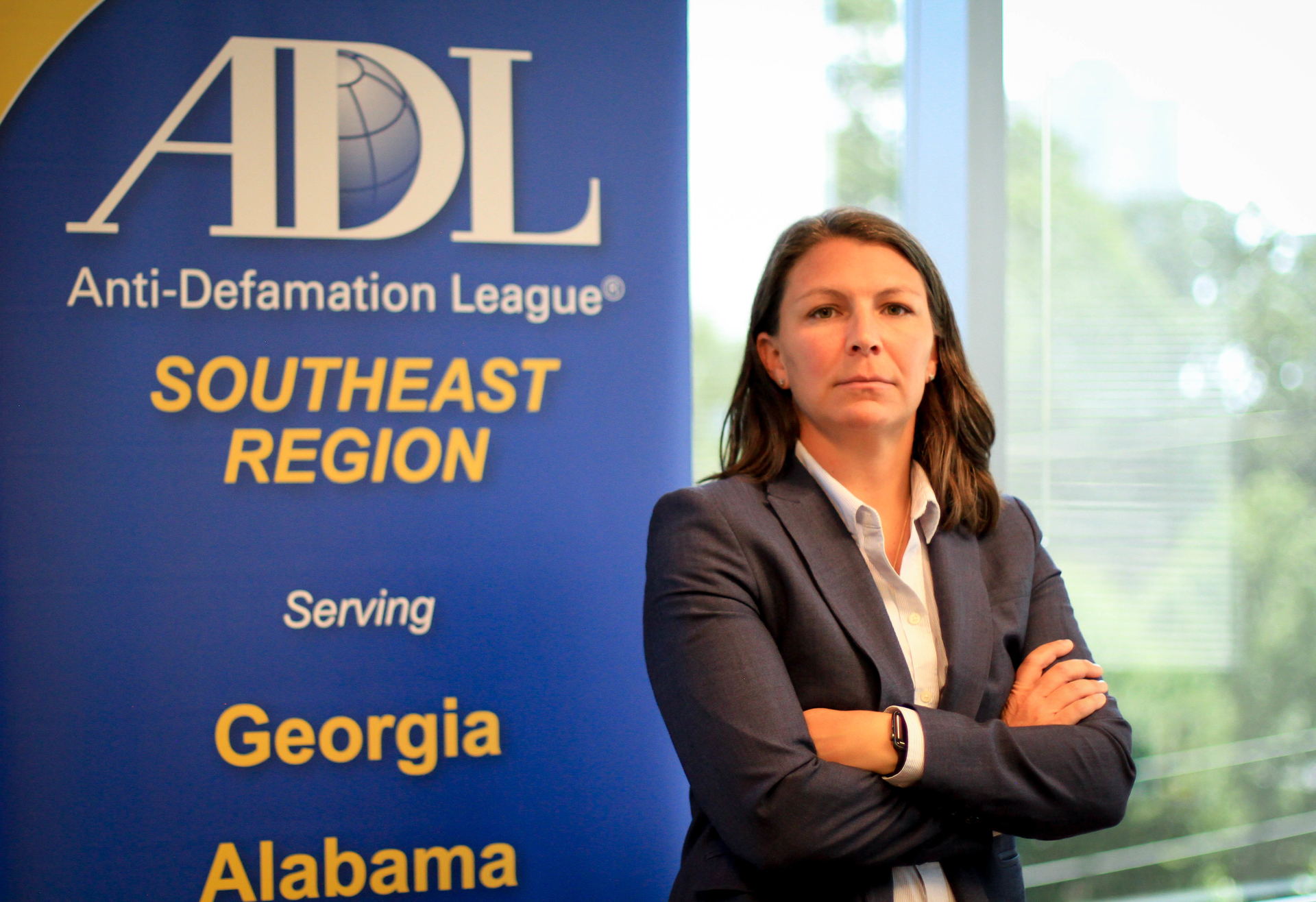 Every academic department at Guilford is committed to creating principled problem-solvers who can find their passions and succeed in them. Erin Beacham '02, education director at the Anti-Defamation League, Southeast, majored in Psychology and African-American Studies. Jess St. Louis '13, director of communications, research and evaluation at the US Human Rights Network, majored in Women's, Gender and Sexuality Studies and Community and Justice Studies. Each has taken their passion for creating a better world into their professional lives, and they have advice for students interested in careers in social justice and advocacy.
What advice do you have for students interested in pursuing a career in social justice?
Erin: Start volunteering now. There are so many nonprofits that it's hard sometimes to find one that fulfills your biggest passion, but go ahead and get involved in what's around you so you have that experience. 
Jess: Don't box yourself into one specific skillset. Media studies and building "hard" communications skills are really helpful but not the end-all-be-all. We need social justice-informed communicators who have a sense of the historical and political context, who
know the soft skills of how to work with people, and who have a sense of community building and organizing work.
What's a common misconception about your job? 
Erin: That we are pushing any one agenda. Being advocates for safe and inclusive environments and providing the resources that allow other educators to do that, we want that for everyone, and we aren't there to push for a certain political agenda. 
What's a necessary skillset for your job, and how did you develop that skill?
Jess: I would say it's a solid tie between community organizing and media literacy. Community organizing is a set of skills that brings people together to make change in the conditions of their lives — it's about how are we connecting to people and asking how we can take people from initial engagement to taking some kind of action — voting, signing a petition, joining a protest.
Media literacy is the ability to interpret and make sense of the media: how are people framing, communicating about, and understanding an issue? It requires an understanding of history, political science and sociology to make sense of what's being communicated, what's being left out, and who's the audience. 
I learned and developed both of those skills through classes at Guilford, educational experiences outside of Guilford, self-directed and community-based political education, and just over the course of doing my job. 
What kind of majors end up in your field?
Erin: A lot of folks come from the education field, are teachers before they get into this work. Social workers, too. Also business degrees would be useful in this line of work, from an organizational and scope standpoint. 
Jess: Mostly folks in social sciences, history, media studies, sociology. I didn't come out of a communications or media studies major, but I think an interdisciplinary major, like my Women's Gender and Sexuality Studies major, has been really beneficial. 
Imagine you need to fill an intern or entry-level position. What does a good resume look like? 
Erin: One with a lot of different experiences. Show that you've been involved in the world around you, taken on a leadership position, tackled new skills. 
Jess: I would look for a mix of things: experience in communications and social media, working with community-based organizations, being part of community-run or electoral-campaign work for positive change. I would also look for people who have some community-organizing experience. A lot of the social justice communicators I know and respect have some background in organizing.
What are some good ways to combine social justice and social media? 
Jess: A) Connect with organizations in your communities — Black Lives Matter chapters, organizations for LGBTQ rights and justice, communities working to stop displacement. B) Share articles and statements from organizations and reputable news sources to help raise awareness. C) Use your social media accounts to share fundraisers and help raise money, and share why you are donating to a specific cause. Tag a few of your friends to ask them to join you! D) If you see comments that come through your social feeds that are harmful and grounded in oppressive thinking and histories, address them. Don't let them go unchecked, especially if your identity is privileged in that specific context of oppression.
---