Open Minds. Open Hearts. Be the Change.
Gain cultural competence and life-shaping insights as you engage with local and global communities as part of your major or minor in African and African American Studies. Courses in multiple disciplines — from Political Science and History to Music and Psychology — prepare you for a variety of learning options and careers.
Study in Ghana or learn in the real world right here in Greensboro through internships and service project opportunities.
The A.B. in African and African American Studies or the minor helps enrich your studies in another discipline, preparing you for a career in law, business, teaching, counseling, criminal justice, higher education, news media, politics, social work, and more.
College Catalog
For more information about courses for the African and African American Studies Department, visit the online, searchable College Catalog. In addition to the Undergraduate Catalog, information includes academic department and major information as well as academic regulations and resources; admission standards and requirements; and tuition, fees and financial aid information.
Hands-on Learning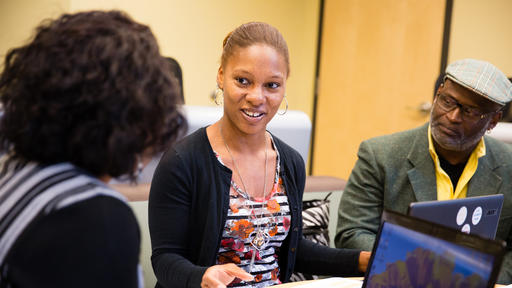 Examples of companies and organizations where African and African American Studies majors and minors have interned include:
Guilford College Multicultural Resource Center
African Services Coalition
Beloved Community Center
Dudley High School (Greensboro)
Greensboro Sports Commission
Guilford County District Attorney's Office
Guilford County Schools
N.C. Department of Juvenile Justice
Triad Health Project
The Artist Bloc LLC
YWCA Teen Parent Mentor Program
Women's Resource Center