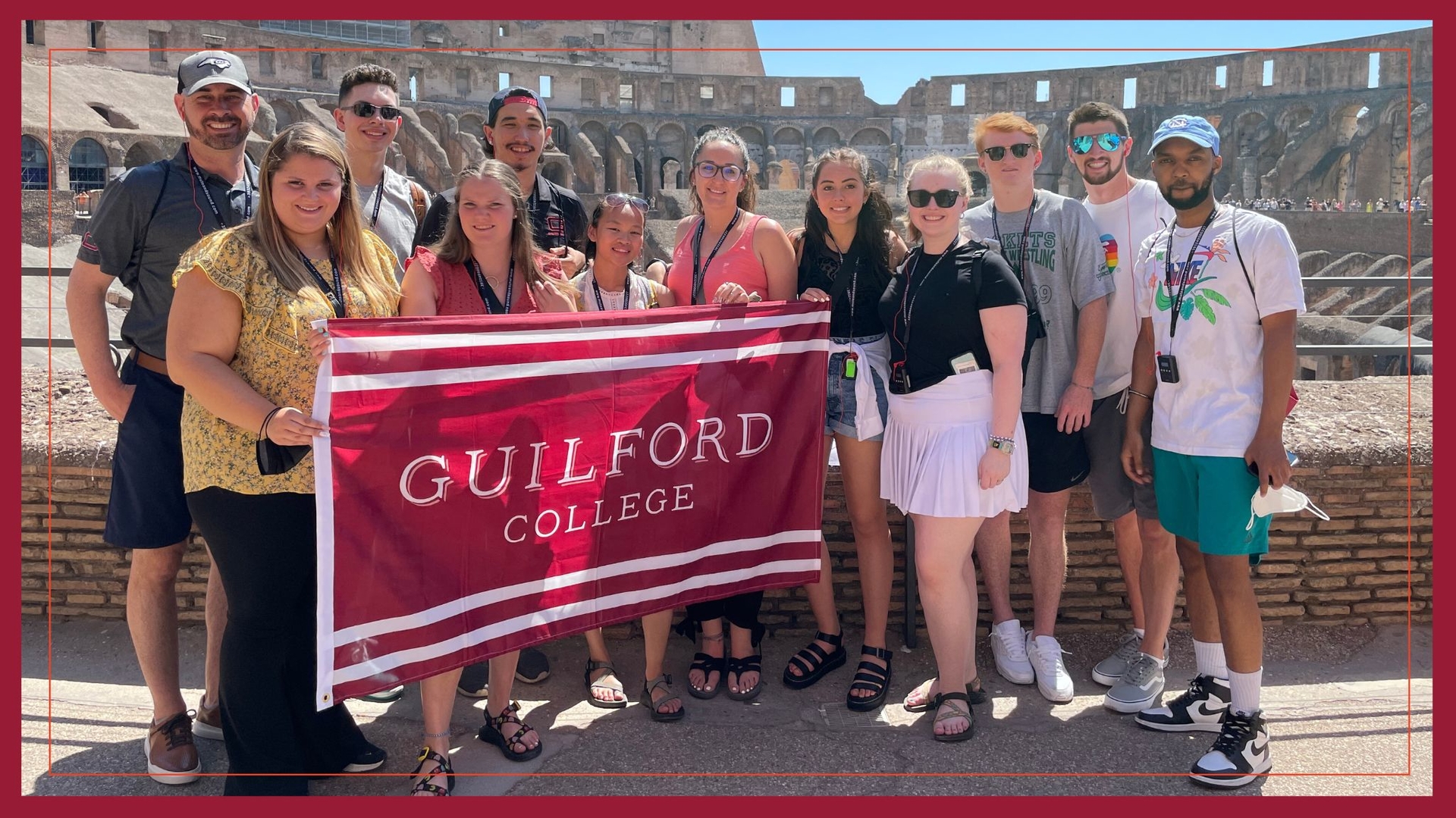 "We want to look at sport management with a broader focus. We want to encourage students to think about how to utilize what they do in life to be good to others and impact their communities in a positive way."
"It was a logical step as we looked at the types of graduate programs we want to offer," says Michael White, Visiting Professor of Sport Studies and director of the MISM program. "The Sport Management major for undergraduate students is one of our largest, and in creating an internationally focused program we have something unique to offer those seeking a graduate degree."
Tomorrow's Industry Leaders
Guilford's 12-month MISM program covers topics found in many traditional sport-management programs, including strategic planning, business skills, problem solving, marketing and communications. 
What sets Guilford's program apart is its international component and emphasis on ethical leadership. "We want to look at sport management with a broader focus," Michael says. "We want to encourage students to think about how to utilize what they do in life to be good to others and impact their communities in a positive way."
 
Kareen Shammas '21 entered the MISM program for that very reason. 
"After graduation, I hope to work with an international sport organization that has a presence in Palestine," she says. "As a Palestinian living under Israeli occupation, there are a number of rights that have been taken from us, including the right of movement. By introducing new sport-exchange programs with athletes from other countries I can advocate for the right of movement while introducing Palestinian history and culture and give our athletes a chance to travel to other countries as well."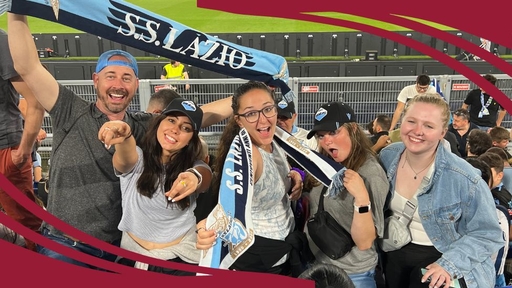 The capstone project that's part of Guilford's MISM provides students with a real-world opportunity to build the skills necessary for success. This year's cohort partnered with Ramallah Friends School in Ramallah, Palestine, to design a multi-pronged strategic plan to improve the sports offerings for students and the public in that community. 
"Whether you're working for a parks and recreation department or a European football league, you need to learn how to communicate with other people and how to appreciate who they are as a culture," Michael says.
Today's World Travelers
Study abroad plays an integral role in the MISM program, just as it does in Guilford's undergraduate Sport Studies Department. After taking a forced hiatus during the COVID-19 pandemic, students traveled to Greece and Italy in 2022.
 
"One of the most eye-opening aspects for me was going to the Lazio football game," says Hunter Neal '22. "The experience was entirely different from anything I had been to in the United States. What really stood out was how once the game started, everyone stood on their chairs and cheered until halftime. There was no leaving to use the bathroom or get a beer. They were there for the game."
Read more about Hunter's experience on Beyond Friendly, the College's study-abroad blog.
 
That first-hand experience plays a critical role in educating MISM students on the differences in sport around the world. Plus, such travel allows students to meet people and network in different aspects of the industry. 
"We organized a lecture with the person who oversees the Ironman competition in Greece, and several students talked with him about coming back as an intern," Michael says. "Those are the networking opportunities we envision with this program. We want to give students the chance to meet and connect with people in a way that sparks an interest and maybe takes them on a path they weren't expecting."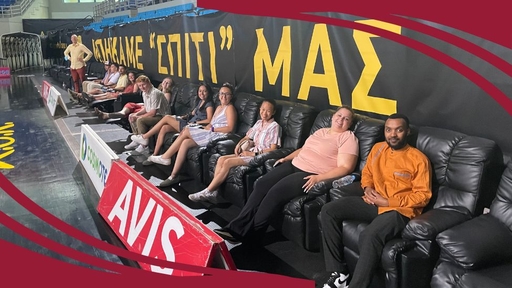 Going forward, the undergraduate and graduate sport-management programs will travel together, adding another layer of networking. "Our goal is to help the students connect with each other, so that the graduate students might act as mentors for the undergrads. Then as they go out into their careers that network just keeps expanding," Michael says.
 
From receiving accreditation in spring 2022 to the first MISM cohort earning its degrees in late summer of 2023, things are moving fast for the new program.
"If I had to summarize in one word how it feels to be part of the first group I would have to say exciting," Hunter says. "This program, with the international component, really sets you up for being a leader in the sports world, no matter what path you might take."
Are you interested in taking your career in sports to the next level? Request more information about the Guilford College Master of International Sport Management, or begin your application. You can also explore more about the Guilford College Graduate School.
---