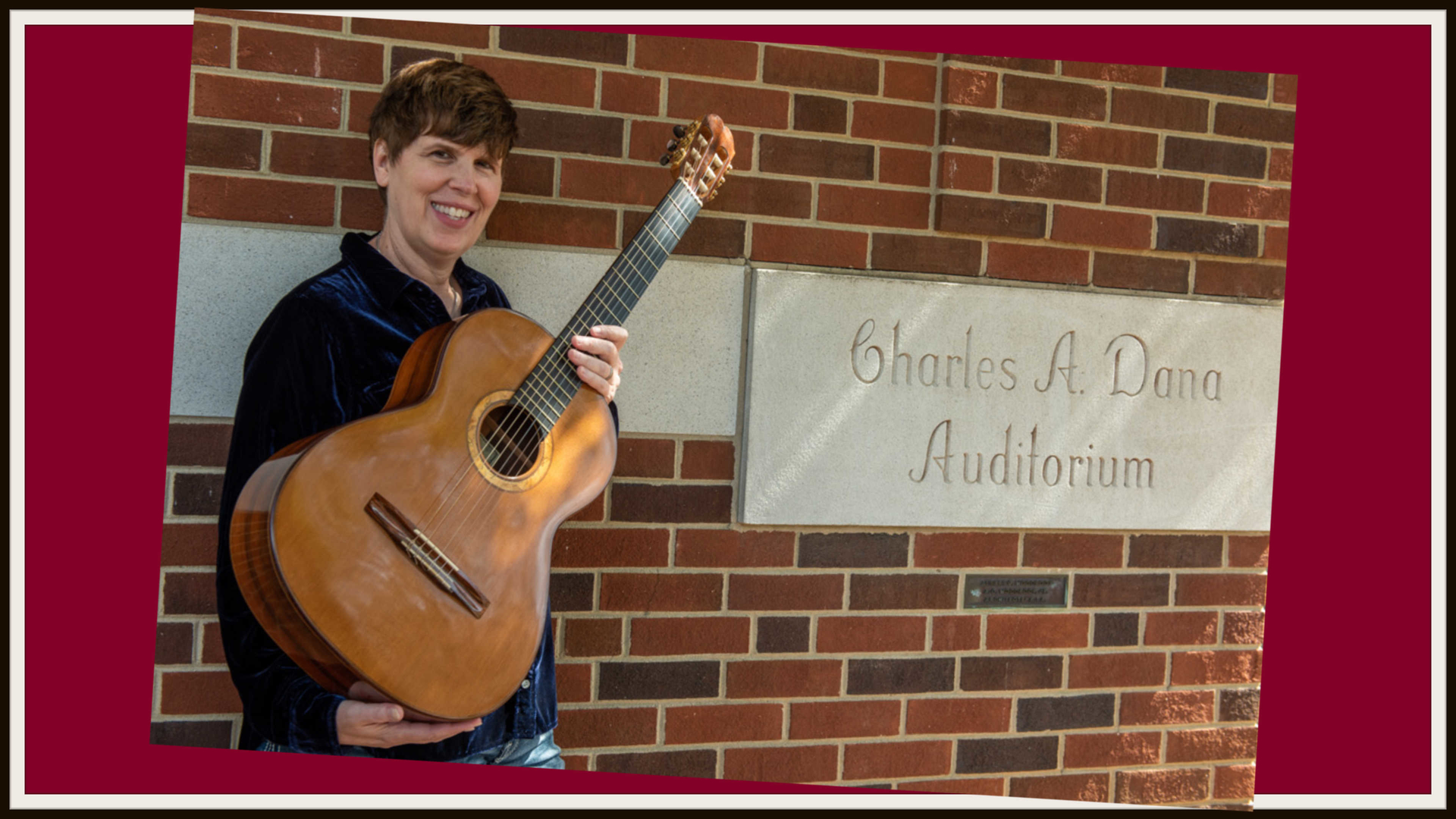 The classical guitarists who will perform next month in New York City before heading off to Spain are officially and collectively known as the 2022 U.S. Guitar Orchestra.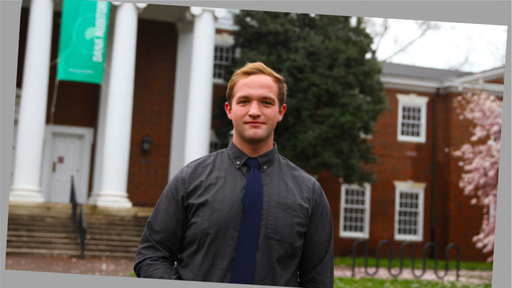 You're forgiven if you confuse it with a Guilford College homecoming.
That's because nine of the 31 artists, some of the nation's most gifted classical guitarists, are Guilford students or graduates, which only makes Kami Rowan, the ensemble's Artistic Director and Guilford's Charles A. Dana Professor of Music, all the more excited about the summer that awaits.
"I mean, my gosh, what does it say about Guilford that nearly a third of the orchestra has Guilford roots?" she said, not waiting for an answer. "To me that says we're doing something very special at the College."
After a competitive audition process, members of the orchestra were carefully chosen from a group of elite classical guitarists across the nation, Kami said.
Four current Guilford students will be touring: Brandon Walker '23, Noah Dabney '23 (pictured at right), Lexi McGraw '24, and Emmett Edwards '23. Five alumni – Tucker Gamble '22, Connor Brady '22, Laura Boswell '12, Andrew Bracken '11, and Brendan Lynch '12 – will accompany them.    
As if Guilford isn't already making an indelible mark on the orchestra, which debuts July 7-10 at Merkin Hall in New York, the group will play a piece on opening night created by Mark Charles Smith '05. 
There are also plans for the orchestra to take part in a documentary about the life and music of the late legendary Michael Hedges.
After New York, the orchestra will tour Spain with performances in Madrid, Sevilla, and Granada.  
This is the second iteration of the U.S. Guitar Orchestra. The inaugural group performed at Carnegie Hall in 2019 before embarking on a tour of France. Noah Dabney was part of that tour, calling it "one of the highlights of my musical career."
"I'm even more excited for Round 2," he said.
Noah is familiar with the Guilford guitarists who will be performing alongside him. In previous summers, he's also performed with three other guitarists in the group at the Eastern Music Festival, which begins its 61st season at Guilford this month. That familiarity, he's convinced, will make for a stronger performance next month in New York and later in Spain, given that not all of the guitarists know each other. They are coming together as a whole for the first time in New York and will have only two days and four hours each day.
That's why it's important to Noah that he knows and has played alongside many of his classmates. "It's not like we'll be coming together for the first time," he says. "That familiarity is going to help us play in time, and connect in the right spots."
Noah spent three semesters studying music at the prestigious Cleveland Institute of Art before transferring to Guilford, where he's pursuing a triple major of Chemistry, Health Sciences, and, of course, Music.
He says Guilford is a place that allows a student to grow into themselves as a student and musician. 
"I wish I had the word to describe what Kami has developed at Guilford," he said. "Guilford is a place that completely allows for musical growth. Its Music Department truly is one of if not the shining star of the College."
Are you an aspiring musician looking for a strong college Music program in North Carolina? Schedule your personalized visit to Guilford to learn more about the College's Music majors and to meet students like Noah who share your passion.
---