Perfect and Perform Your Passion
Music stirs the mind, heart and soul.
Guilford College is a place to follow your dreams of a career in this moving art form. Enjoy small classes with dedicated faculty. Learn about the structure and the history of music. Practice and refine your craft through solo and ensemble performance. Take part in repertory and masterclasses. Be inspired and discover those aspects of Music you want to pursue.
Major/minor requirements and course descriptions are available in the online version of the Guilford College Catalog. Use the keyboard shortcuts Control F for PC or Command F for Mac to search the document for your program.
Hands-on Learning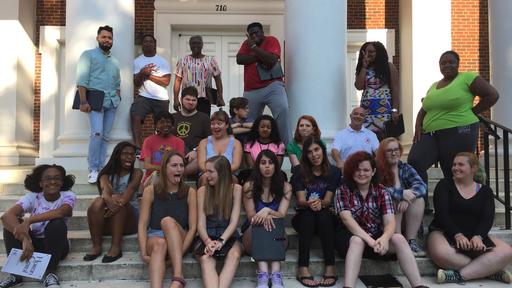 Performance Groups
Learn by doing when you join one of many music ensembles at Guilford: College Choir, Lumina Treble Ensemble, Jazz Ensemble, Jazz Combos, Guitar Ensemble and String Ensemble. Other performance opportunities include participation in the Greensboro Philharmonic or the Greensboro Concert Band.
Internships
Guilford students have served as interns in organizations including the Eastern Music Festival, Boosey & Hawkes Publishing Company and Kindermusik.