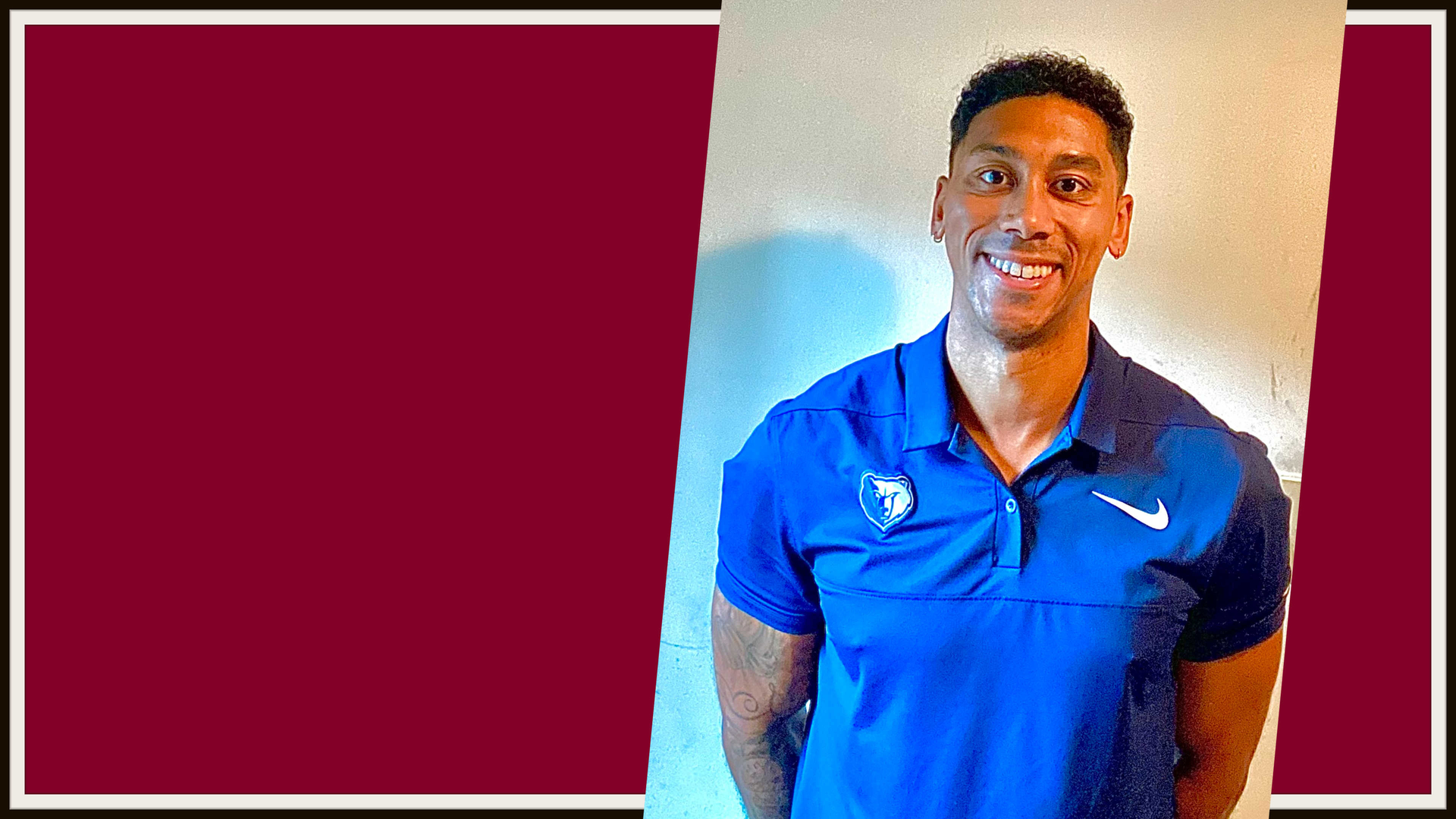 When he was a student at the largest high school in North Carolina, Brandon Rothfuss '15 thought he wanted to attend a big university. Then, one of his soccer coaches recommended Guilford.
"I ... ended up falling in love with the campus, with that smaller feel of being known as a name and not just by a number."
"I wanted to check it out and ended up falling in love with the campus, with that smaller feel of being known as a name and not just by a number. And I had the chance to play soccer and continue that passion," he says. 
 
Being accepted as a Bonner Scholar clinched the decision for Brandon, a Sport Management major and Business minor.
A Giving Heart
As a Bonner Scholar, Brandon earned reduced tuition in exchange for service in the community each semester. He noted that, as a first-year student, he began searching for a volunteer opportunity that was the right fit for him, trying out different nonprofit organizations. By his junior year, he found it in what may seem like an unexpected place: working with teen moms and their young children at the YWCA. 
 
Raised by his mother, Brandon understood what these young women face while raising their children as single parents. He also understood the difficulties that children face in the absence of a father or father figure in their lives. He has high esteem for the women who nurtured him growing up and wanted to support women in need.
 
"I was raised by pretty much all women. The influential people in my life are my mom, my grandmother, and my aunt, who passed away when I was in high school," he says. "I want to give back to young women and men and to girls and boys growing up in the same predicament that I did. I want to let them know that someone is here to love them, someone is here to support them."
 
Brandon started out at the YWCA working with young children in the nursery. Then he began to train new volunteers, and eventually he mentored teen mothers, becoming the first male project coordinator.
An Unexpected Path 
At Guilford, Brandon enjoyed having good relationships with professors from multiple departments. This included James Shields, who was then the director of the Bonner program, who became a father figure to Brandon. 
 
His athletic career, however, didn't go as planned. Unfortunately, three serious knee injuries requiring surgeries sidelined him for much of his time at Guilford. The first happened while he was playing soccer in London during his study abroad experience. Despite these setbacks, Brandon persevered and still plays. In addition, the skills and wisdom he gained have translated well into a variety of pursuits.
A True Renaissance Man
A self-described Swiss Army knife, Brandon has worked at nonprofit organizations, as a director for a youth soccer league, for the Greensboro Swarm basketball team, and for the Charlotte Hornets since graduating from Guilford. In 2021, a friend recommended him for a development job with the NBA's Memphis Grizzlies.
 
"I've done so many things, but as I grow and mature, I have reflected and looked back on it, and it is always seems to connect in some aspect," he says.
 
As a business development associate on the partnership side of the Memphis Grizzlies, Brandon sells different platforms and assets to local and regional business. 
 
"I do sales because it allows me to use my skill set and my communication, and I believe communication is really key in whatever job you do. It teaches you a lot about yourself and how to interact with people," he says. "My biggest takeaway from working in sales is listening with the intent to understand and not to respond, and I think you can use that in any aspect of your life."
 
Brandon's advice for undergraduates centers on a similar topic: connection. 
 
"Do anything and everything you can to connect with people on a genuine level. Know that not everybody you meet is going to be permanent in your life, but everybody you meet may have some kind of impact on where you find yourself next," he says. "For the people whom you do connect with on a deeper level, hold them close because you never know when you might need them."
Are you interested in a professional sports career — from the business side of things? Consider Guilford's Sport Studies Department, which includes majors in exercise science, plus sport marketing, management, and administration. Schedule your personalized visit to campus to learn more. Guilford also offers a Master of International Sport Management, a 12-month program designed for both new graduates and sports experts farther along in their career. Request more information today.
---