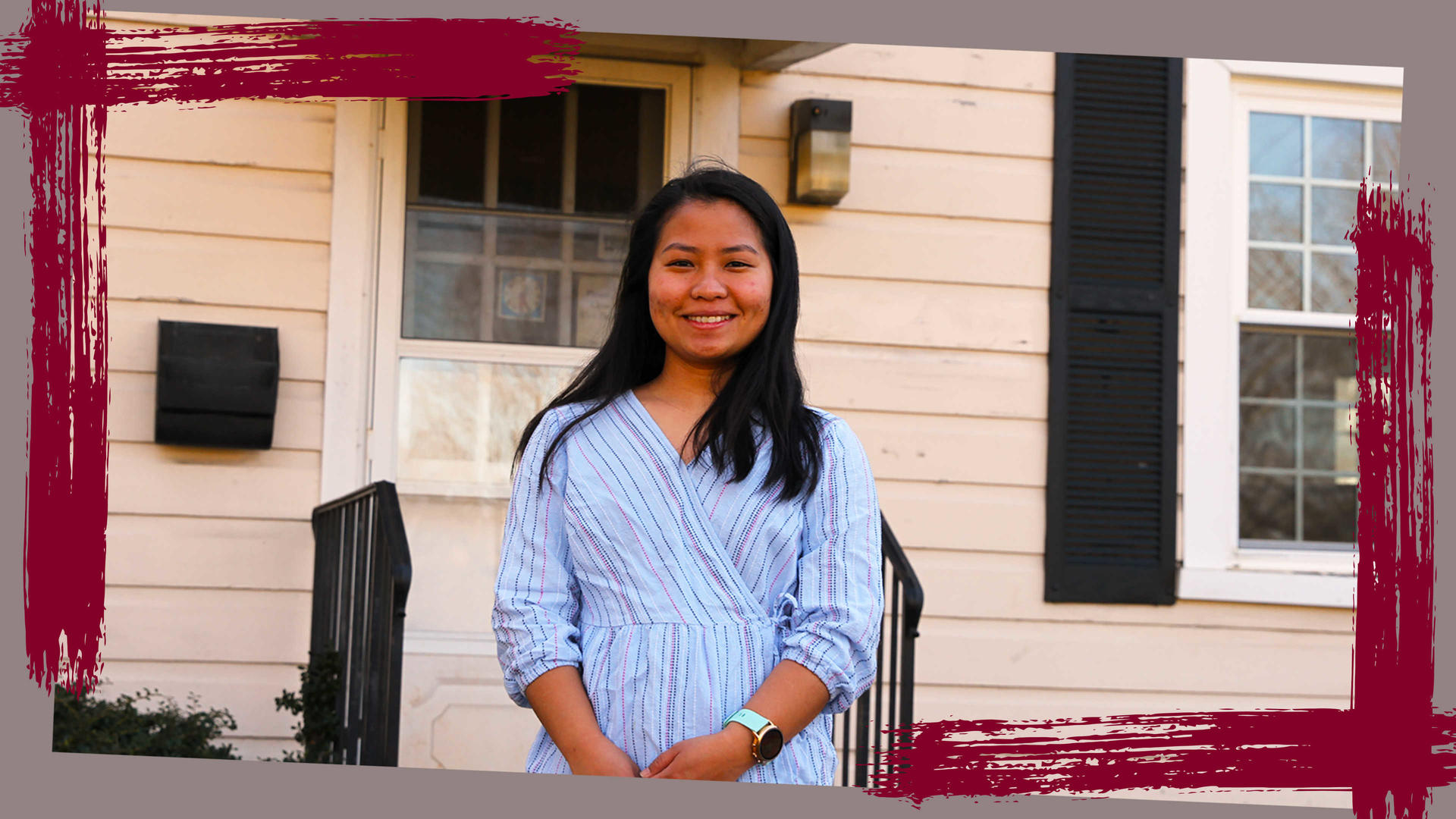 Hsar "Ree Ree" Wei '21 was born in a refugee camp in Thailand. Fleeing oppression, her family emigrated to the United States in 2006. Ree Ree chose to study at Guilford College because of its investment in community-building, its caring atmosphere, and its close student-professor relationships.
She originally intended to study Criminal Justice, something wholly unrelated to the life in which she had grown up with her farmer parents. Ree Ree quickly discovered in her first course, however, that the Criminal Justice major, although a great program, wasn't for her.
Discovering Her Path
After getting to know upper-class students and fellow Bonner Scholars, Ree Ree found what she wanted to study. "They told me about the community work they were doing and the outcomes of it, and I was drawn to that," she explains. During her sophomore year, Ree Ree changed her major to Community and Justice Studies and added a minor in Forced Migration and Resettlement Studies. They were "a perfect fit," she says, based on her early-life experience and budding interests. 
As it turns out, Ree Ree further found her perfect fit at the farm where her family established a business in Chapel Hill. Before graduating from Guilford, she landed a job with Transplanting Traditions Community Farm, where she grew up among a community of women farmers and participated as a youth intern and then a youth coordinator.
As the farm's Business Development Coordinator, Ree Ree conducted market and community assessments and determined the needs of the refugee members and their access to culturally appropriate food. Noting the increase in demand for Asian produce in particular, she explains that she finds out demographic information to assess how to expand food sourcing.
As of October 2021, the board, staff, and farmers at Transplanting Traditions are thrilled to announce that Ree Ree is TTCF's next Executive Director. Ree Ree will succeed Kelly Owensby, who will transition out of her position in the spring of 2022 after leading at TTCF for 11 years.
Gaining Wisdom
During her Guilford years, Ree Ree appreciated the way her professors and the College as a whole truly care about its students. She particularly notes the support of professors Krista Craven and Selena Wolf, who kept her motivated and engaged. 
"They taught me ways to look at a situation and find a solution, not just fight against the system," she says.
Ree Ree advises other students to take care of themselves, explore courses they're interested in outside of their majors, and to study abroad. 
"I would recommend investing in your community," she says. "You'll discover how that experience can spark an interest into other amazing courses — all of which will enhance your chosen major."
A liberal arts school like Guilford College can introduce you to a variety of majors to help you design your perfect career. Explore what Guilford offers with a personalized visit to Guilford College.
---