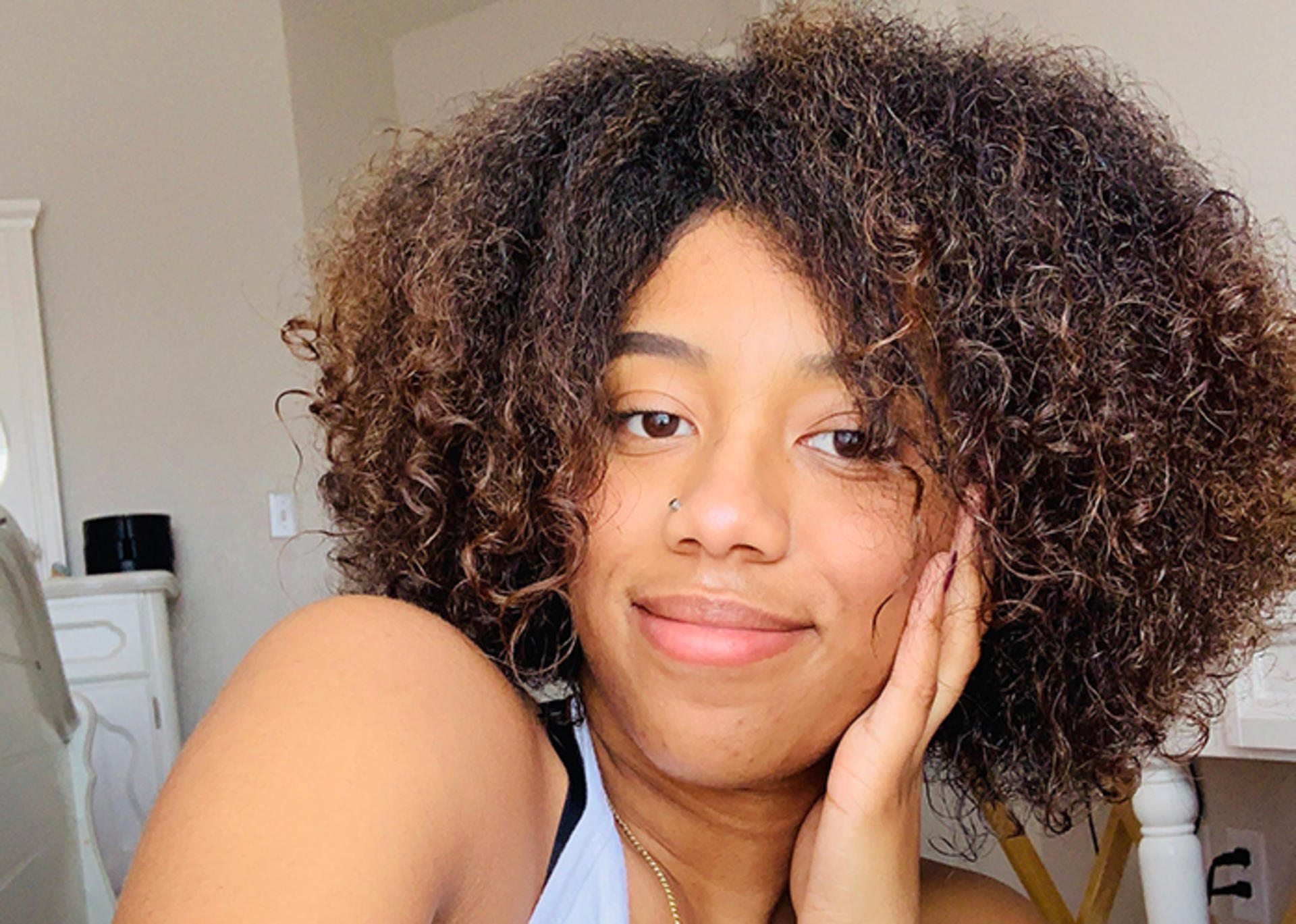 During her senior year of high school, Mariam's dad urged her to look into Guilford. She wasn't ready to leave home, so she began school at Metro State University in her hometown of Denver, Colo. A few months later, her parents decided they wanted to move to North Carolina, and Mariam found herself again looking into Guilford College.
She was immediately drawn to the Community and Justice studies program because of her passion for social justice. As the daughter of immigrants from the Dominican Republic and Sierra Leone, West Africa, Mariam has faced racism and discrimination first-hand. She says she wants to dedicate her life to giving a voice to those who can't use theirs. "I wanted to share my love of bettering my communities, and I wanted to study something that would allow me to have a hands-on experience," she says. 
The Guilford Edge gave Mariam exactly the experience she was looking for, and this summer she had the opportunity to serve as a Community Liaison for a youth organization called 10For10.  "Since being at Guilford and taking classes directed toward my major, I've been able to apply community organizing skills and community problem solving skills to events that I've had a hand in," she says. 
Mariam has also found an incredible network of support at Guilford. Professors of Justice and Policy Studies Sherry Giles and Christian Matheis helped ease her transition as a transfer student. "They showed tremendous support, and any time I had a question or concern, they were the first to answer my emails," Mariam says. She has also developed a relationship with Associate Vice President for Diversity, Equity, and Inclusion Krishauna Hines-Gather while working as a Desk Ambassador for the Intercultural Engagement Center.
Mariam has received financial support as well. She has been selected for Guilford's Multicultural Leadership Scholars Program (MLSP), a year-long scholarship program designed to develop students' understanding of diversity, equity, and inclusion and their impact in society. She was also recently selected as a recipient of the NAACP Agnes Jones Jackson scholarship. "Receiving these scholarships has really helped my college career by alleviating some financial stress," Mariam says.
In the future, Mariam hopes to use her Guilford education to start a nonprofit organization in the Dominican Republic that serves young girls and women who have been victims of domestic violence.
---