Diversity in Action
The Multicultural Education Department (MED) educates and celebrates diversity and multiculturalism at Guilford with an inclusive approach that also seeks to build relationships on campus and in the greater Greensboro community. The department supports the educational, spiritual, cultural, physical and emotional development of students of color and LGBTQQA students in order to promote their sense of belonging and community.
---
---
---
---
---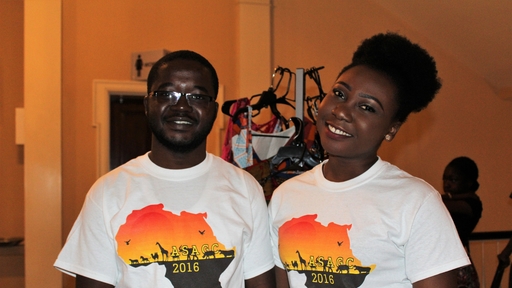 MED Clubs
Blacks Unifying Society (BSU)
Hispanics United at Guilford (HUG)
Lesbians, Gay, Bisexual, Transexual and Queer (LGBTQ)
Students Allied Against Privilege and Supremacy (SAPS)
Transaction (Support for Transgender Students)
Queer People of Color (QPAC)
---
Frequently Asked Questions
How do I add my preferred name and pronoun?
Guilford recognizes that some members of our community prefer to use names other than their legal name to identify themselves. We encourage individuals to register their preferred name in BannerWeb. You can also indicate your preferred gender pronoun (him, her, them, etc.) and name prefix (Mr., Ms., Miss, etc.) within BannerWeb.
Can I work at the Multicultural Education Department?
Job openings are posted on the Guilford College Employment page. All Guilford students are eligible for work study regardless of their financial status.
---

Contact Us
Krishauna Hines-Gaither
Krishauna Hines-Gaither
Interim Associate Vice President for Diversity, Equity and Inclusion
Irving Zavaleta Jimenez
Irving Zavaleta Jimenez
Assistant Director for Multicultural Education/Latino Community Coordinator