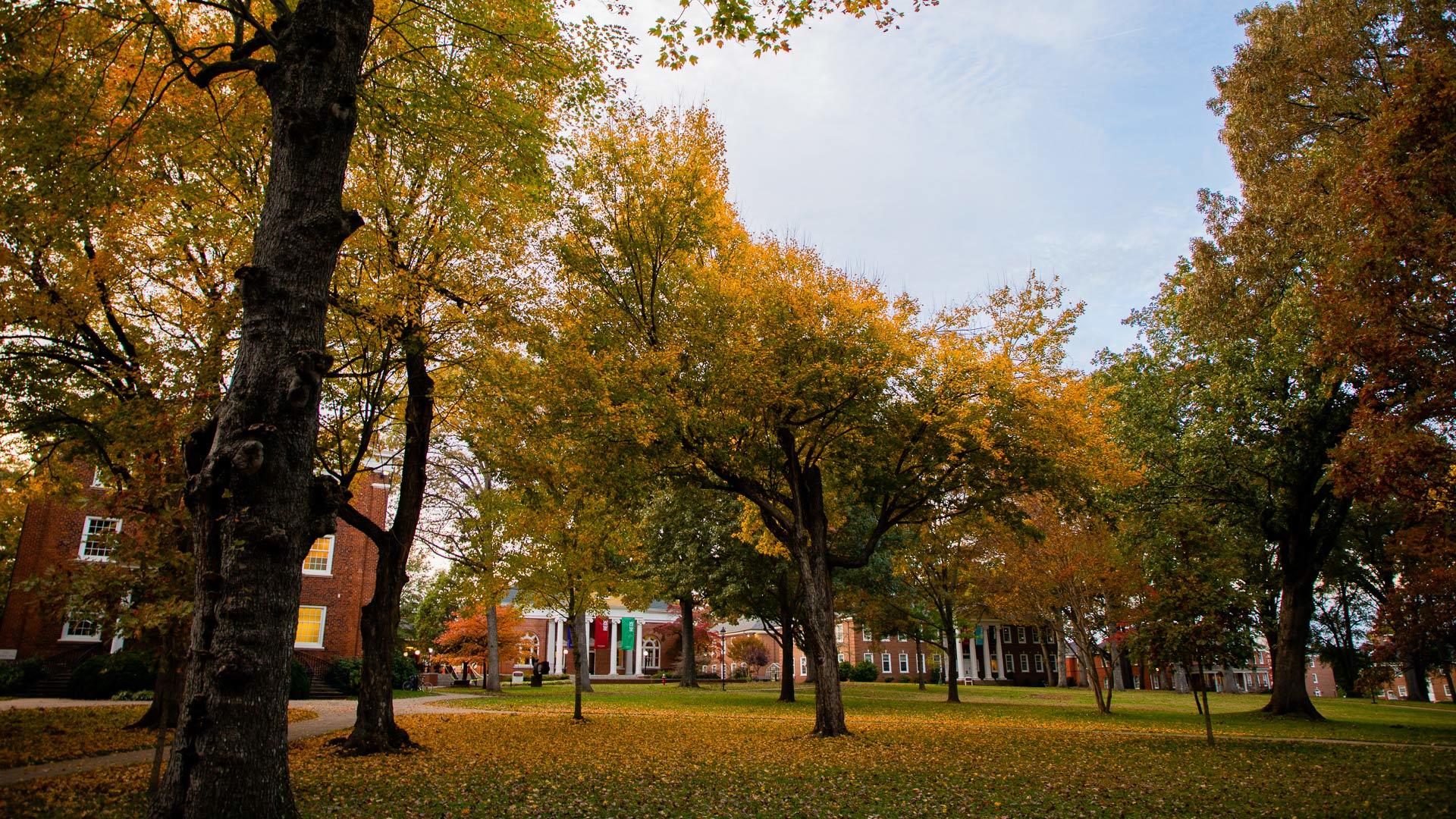 The grants, awarded by the Center for Principled Problem Solving and Excellence in Teaching (CPPSET), provide administrative support and up to $1,000 of financial support from the CPPSET endowment fund. The range of resulting projects is diverse, from international to campus efforts. They are designed and can operate within any social context or community.
"The ChangeMaker grant program not only provides Guilfordians with monetary and administrative support. It also gives students real world experience in grant writing and securing project resources," says CPPSET Director Mark Justad. Students are encouraged to turn their passion into action with these grants, often laying the foundation for the start of nonprofit organizations and such campus initiatives as the Wiser Justice Program. 
One recent project supported the Greensboro Housing Coalition Community Advisory Council (CAC). Guilford Community and Justice Studies students worked with the CAC to address needs of the East Greensboro community, which was devastated by a tornado in 2018. The grant provided funds to pay for supplies, food, and a long-standing CAC website.
"Since Guilford College is in West Greensboro, it gave us a real version of the immense difference in living experiences between east and west," says Community and Justice Studies major Camille Franks '20. "Being in a position of privilege and amplifying marginalized voices was powerful and one of the largest reasons we were able to get the grant. We wanted to serve the community with the community guiding the way."
As part of the ChangeMaker program, participants learn to navigate the processes of social change and innovation, utilize the Principled Problem Solving Model to conduct research projects, and develop and strengthen academic and practical skills. They attend an orientation, participate in learning workshops, and present a final presentation to a public audience.
"Being part of this program gave us the resources to do something we had talked about hypothetically but didn't have the financial and leadership support to implement," says Psychology major Jillian Morrison '21. "This makes a huge difference in turning hypothetical passions into actual projects to help the community."
Students interested in applying for a ChangeMaker grant can attend an information session or meet with CPPSET staff to begin the process. The online application requires a project plan, budget, and timeline; specific, measurable, attainable, realistic, and timely goals; research resources; and an explanation of how Guilford's Core Values will shape or inform the project. Grant applications are accepted year-round.
---