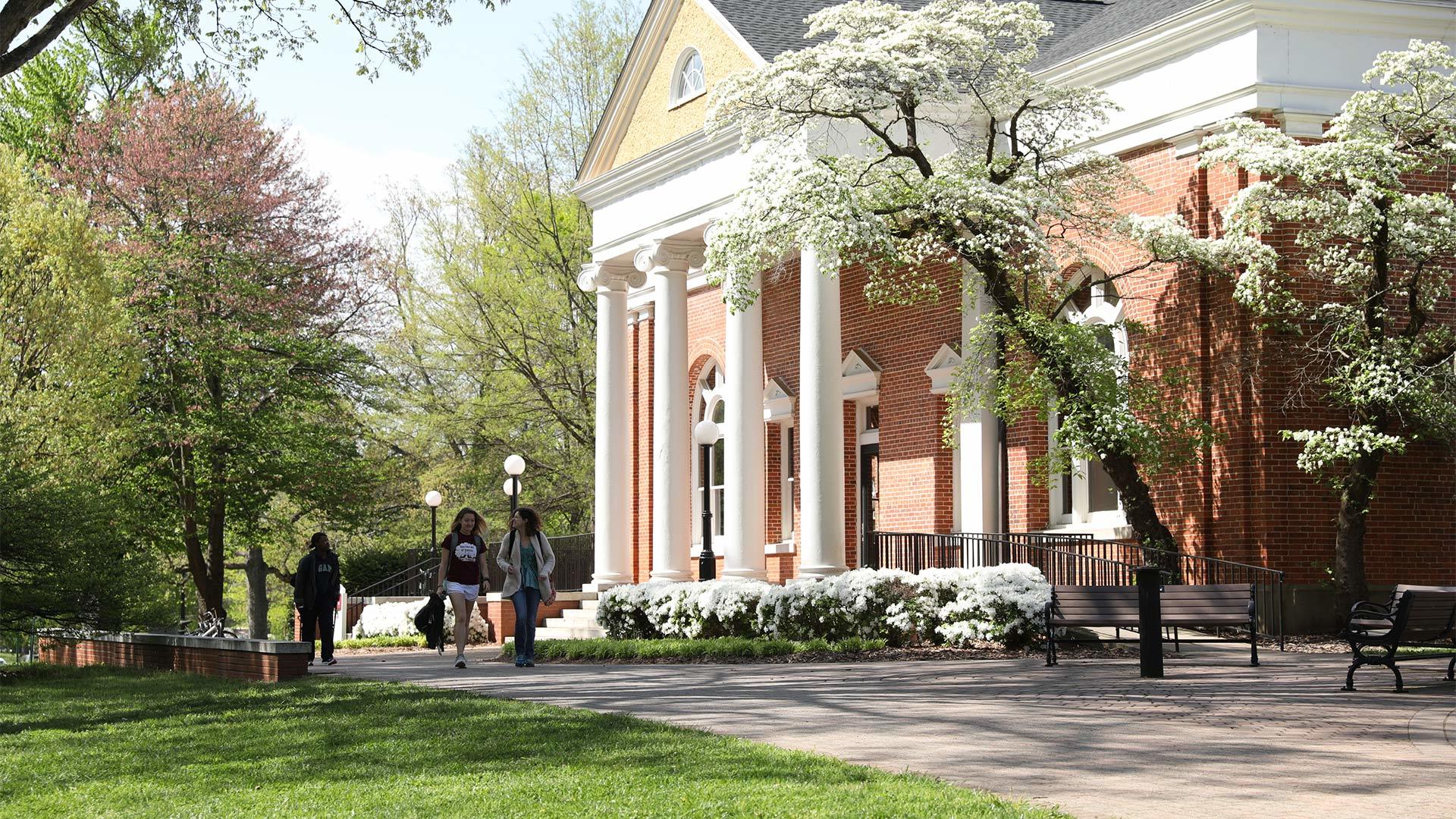 Guilford College recently awarded the 2020 Bruce B. Stewart '61 Teaching Award to Associate Professor of History Zhihong Chen and Assistant Professor for Peace and Conflict Studies Zulfiya Tursunova and the Bruce B. Stewart Community Service Award to Director of the Bryan Series Suzanne Ingram.
Tenured faculty member Zhihong received her Ph.D. in History from the University of Oregon in 2008 and began teaching at Guilford College the same year. She was nominated by her colleagues because of her ethical standards, exceptional academic background and devotion to her students. 
Receiving the award for untenured faculty, Zulfiya completed her Ph.D. from University of Manitoba in 2012 and joined Guilford College in 2017. Her colleagues say, "Since her arrival at Guilford College in Fall 2107, she has demonstrated teaching excellence, and rendered invaluable service to student learning and the Guilford Community."
Suzanne was hired at Guilford in 2002 and began her work with the Bryan Series in 2005. As a member of the Office of Advancement team, she coordinates all aspects of the lecture series, including event management, subscription sales and on-campus speaker sessions. Her work has made a profound impact on students, faculty, staff, benefactors, alumni, and friends of the College. She is the parent of two Guilford graduates.
The Stewart Awards, along with Stewart Scholarships, were endowed by William R. Soles '81, Jan Soles Nelson '87 and their family with a $1 million gift to the College in 2003. Bruce served Guilford College as Director of Admissions, Assistant Professor of Education, Assistant to the President, Acting Academic Dean, Provost, Acting President, Associate to the Vice President for Development, Trustee, Chair of the Board of Trustees, and currently Trustee Emeritus. Bruce was also a mentor to Bill when he was a student at Guilford, and Bill later served as a member of the College's Board of Trustees.
---