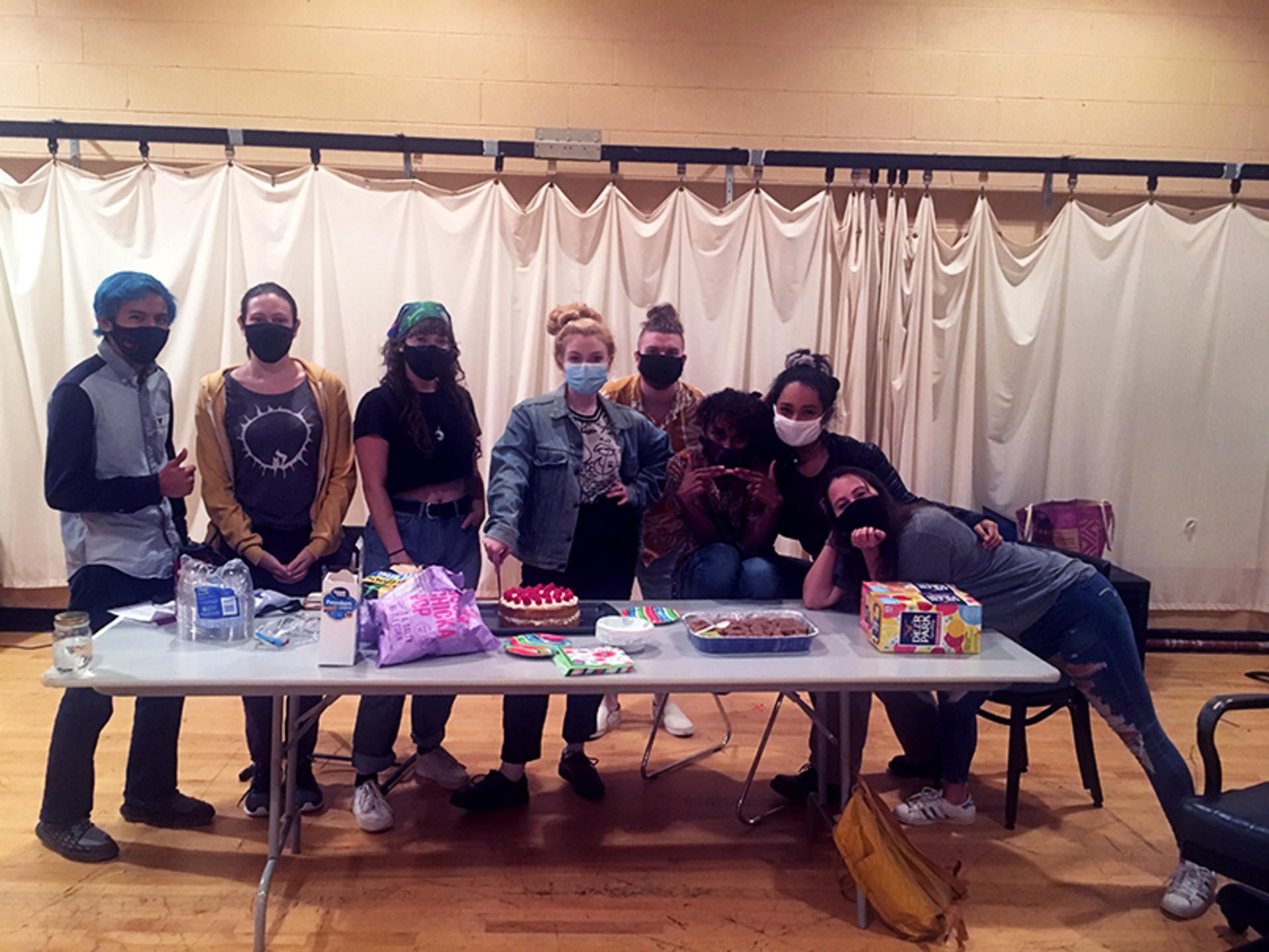 In March, I didn't think I would start off the new semester wearing a face mask and being six feet apart from my classmates.
This year hasn't been the best due to the pandemic. The isolation during the spring and summer was particularly hard, but while I was in quarantine this summer, I started thinking about how much I missed theatre and the community it creates. 
Thankfully one of the 3-week courses was a class on auditioning. For the uninitiated most acting classes don't talk about the auditioning process, which funny enough is one of, if not the most, important processes in the acting world.
I will admit I was extremely nervous as this was the first time I've been in a theater class in a long time, but everyone was super supportive, including Visiting Assistant Professor of Theatre Studies Beth Ritson. 
Our goal for the three-week class was to learn two contemporary and classic monologues for a mock audition, followed by a seasonal audition with cold readings. We would also read two books for the class. One was more old school when it came to the auditioning process, and the other was more modern, written by Jenna Fischer, who played Pam on The Office.
When we weren't working on both our monologues, we were doing cold readings. The cold readings were incredibly fun as they helped us show our range of emotions and body language. I was pleasantly surprised when I found out that I had more range within me than I thought. We would do these with social distancing in mind. On beautiful days we would do them outside, which felt so wonderful and a bit free.
Lastly, within our three weeks we would have guest speakers. These guest speakers would either be directors who would tell us what they would want to see in an audition; theater actors who would tell us what they would do for auditions when it came to shows or musicals; and film actors who would tell us their experiences of auditions in front of a camera.
The class was fun and worked surprisingly well during the pandemic. I am very thankful for taking this class and would recommend it for those who are interested in theater and would love to know more about the auditioning process.
---