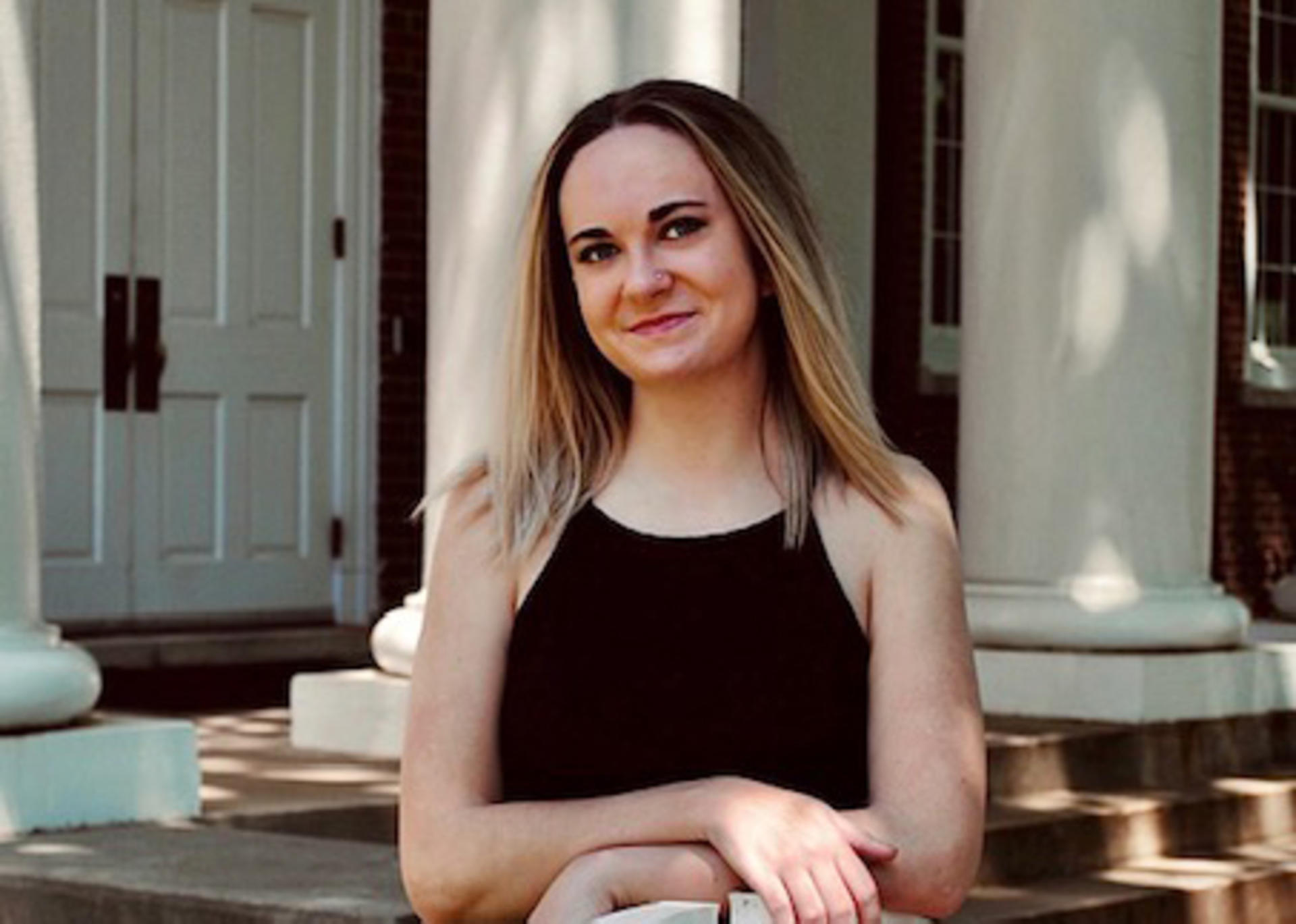 Despite graduating and entering the workforce during an uncertain time, Business Administration Major Michaela Allred '20 feels confident that Guilford has prepared her to face the challenges ahead during this pivotal moment in her life.
Michaela says she was drawn to Guilford because of its diverse yet personable experience and the opportunity to explore an array of subjects, which led her to a career path.
Growing up with veterinarians as parents, she was constantly exposed to different aspects of the medical field. She found herself pursuing a Biology major with the intention of going to dental school. However, everything changed during the spring semester of her sophomore year when she took Business Law as a general education requirement. Michaela enjoyed learning how the world operates from a financial standpoint, even reading her textbook front to back!
"I now credit what I learned in that course to be what eventually inspired me to change my major," Michaela says. "I was more intrigued by the business topics we covered in that class than I had ever been with the majority of my science classes."
Michaela loves that business is applicable in almost every industry. She says she believes her Business Administration major will provide numerous opportunities to strengthen her professional skills in preparation for whatever direction her future takes her.
Finding Her Future
During her junior year, Michaela was offered the opportunity to apply for an internship thanks, in part, to a valuable professional connection through her adviser, Professor of Business Betty Kane. Michaela landed the internship at Nasdaq-Center for Board Excellence (CBE), a private corporate governance consulting firm in downtown Greensboro.
"I am very thankful that the Business program offers students the chance to gain real-world experience outside of the classroom and establish professional connections," she says.
"Advising and supporting students is the most important work that I do, and much of it happens outside the classroom," says Professor of Business Betty Kane. "Partners like Nasdaq-Center for Board Excellence work closely with us to identify strong students and then provide excellent opportunities for these students to leverage their academic experiences. Michaela and others have been able to find after-college employment through these connections."
Micheala's internship spanned more than a year and resulted in a full-time position after graduation. She now works to address the need for more gender and racial diversity and representation on company boards and to promote more environmentally conscious business practices. 
"I am very passionate about the corporate governance work we do at Nasdaq-CBE. I want to continue to gain applicable experience that will make me competitive for a top MBA program in the future," Michaela says. "I strongly believe that my experiences at Guilford and with the Business Department, specifically, have prepared me for the rigorous level of work associated with advanced graduate programs."
Her goal is to gain more professional experience and then attend the London Business School to receive her MBA, concentrated in compliance or governance. Michaela is particularly interested in topics of Environmental, Social, and Governance (ESG) investing that works to measure and promote the sustainability and positive societal impact of business.
Interested in a corporate career? Schedule your personalized visit today to learn more about Guilford's rigorous Business major courses.
---