A Balanced and Marketable Accounting Education
Stay on top of today's ever-changing business environment by developing highly valued skill sets. In the Accounting major you'll study statistics, economics, computers, and finance. Students can intern at a variety of local businesses as well as with organizations in major cities. Accounting graduates are eligible to sit for the N.C. CPA exam in the final semester of the program.
The Accounting minor provides non-Accounting majors with basic concepts and tools that can be applied to enhance the application and marketability of their liberal arts education.
Graduates of Guilford's Accounting Department pursue careers in public, industrial, and governmental accounting. Others join the ranks of management in various corporations and nonprofits organizations.
The B.S. in Accounting and its minor prepare students for dynamic business environments through hands-on learning and a thorough study of core accounting concepts.
College Catalog
For more information about courses within the Accounting Department, visit the online, searchable College Catalog. In addition to the Undergraduate Catalog, information includes academic department and major information as well as academic regulations and resources; admission standards and requirements; and tuition, fees and financial aid information.
Hands-on Learning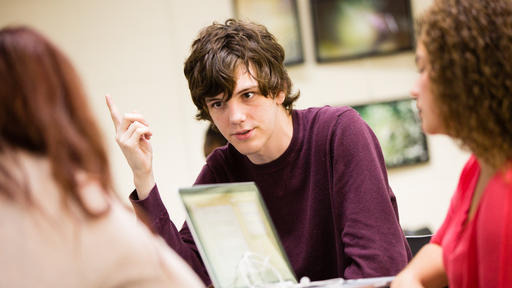 Guilford Accounting students have completed internships at the following:
CPA firms (local, regional, national, and international)
Tax-preparation services
The Guilfordian, the campus newspaper, as business manager
Self-Help, a nonprofit group helping low-income families receive funding for home, business purchases
Investment banks in Chicago and New York