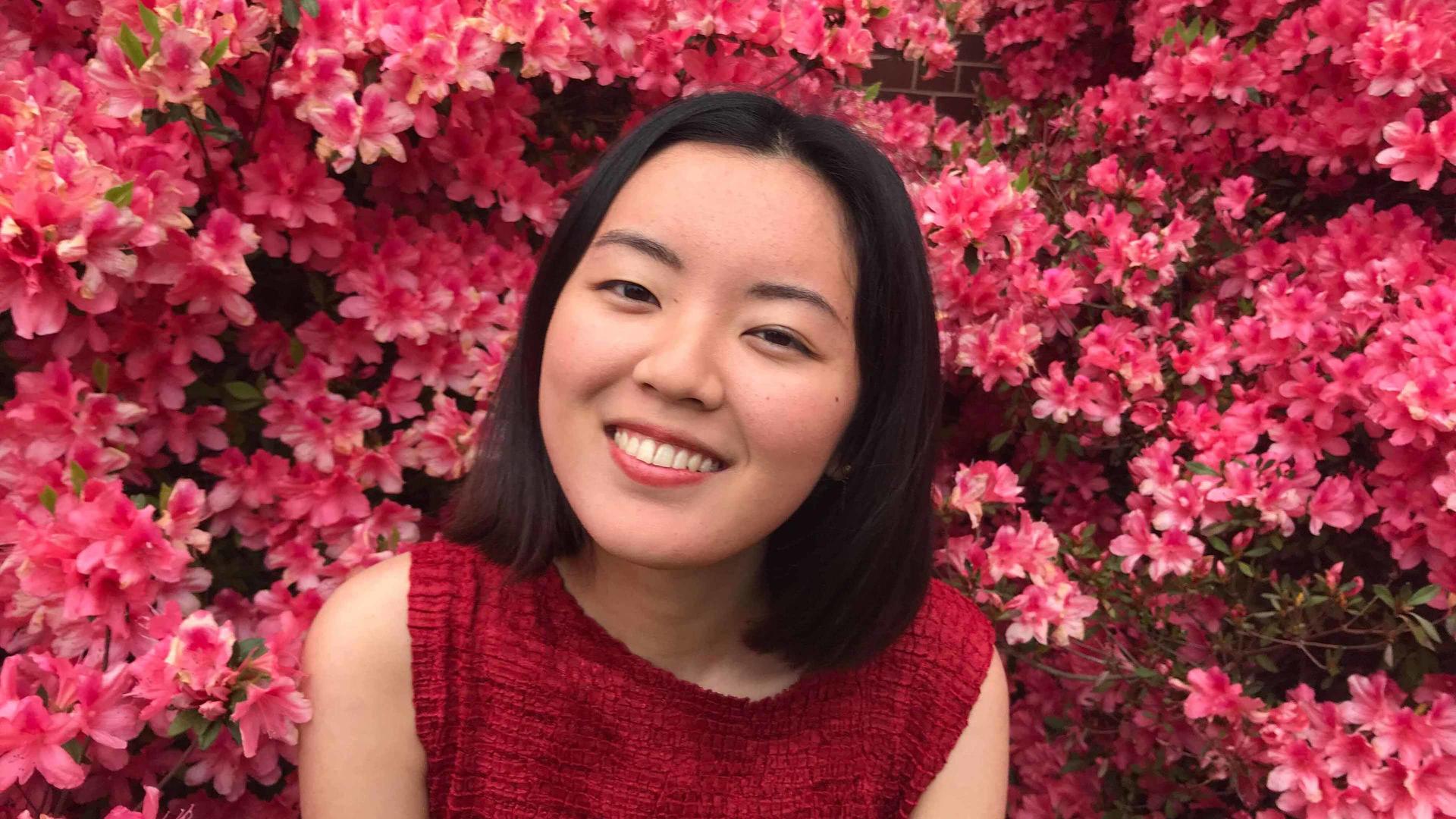 English major Mei Fujie '18 of Tokyo, Japan, participated in Guilford's exchange program, immersing herself in the College's community.
While her program ended in the summer of 2018, Mei is still reflecting on the perspectives she gained during her time at Guilford. "This liberal arts college has different people who have different knowledge and ideas. You can have conversations with them, which gives you new perspectives of the world," she explains.
She especially appreciated Guilford's welcoming community, which enabled her to become involved in unique and fulfilling ways. Specifically, she assisted the Quaker Cupboard, the College's on-campus food pantry sponsored by the Bonner Center and the Food Justice Club, by preparing Japanese food for students. "Many people came and enjoyed it. It was really awesome for me to support other students," she says. Mei says she believes that even small acts carry big importance, and her cultural exchange on Guilford's campus demonstrates that concept. 
Focused on the Future
An English major, Mei was inspired to pursue literature after reading The Catcher in the Rye by J.D. Salinger in high school. She focused on liberal arts schools because she planned to continue her literary studies, but she wished to incorporate other perspectives including religion, history and art. "Guilford puts emphasis on the spirit of Quaker testimonies: SPICE (Simplicity, Peace, Integrity, Community, and Equality.) I like this spirit and wanted to put myself within the atmosphere of this Quaker spirit," she says. 
Mei says her favorite Guilford course was "Relating to Reiki," instructed by Professor Eric Mortensen of Religious Studies. "It was a small class with six students. Since it was small, we could have a lot of valuable conversations and discussions," she says. Mei feels lucky to have established a friendship with her professor, given the advice he offered about the course, research and her future. 
After graduation, Mei plans to pursue a master's degree, and after her exchange program at Guilford, hopes to pursue more research abroad. Guilford's community will continue to support Mei's aspirations no matter where her future plans take her.
 
Are you looking for a college community of engaged, multifaceted people? Schedule your personalized campus tour. 
---