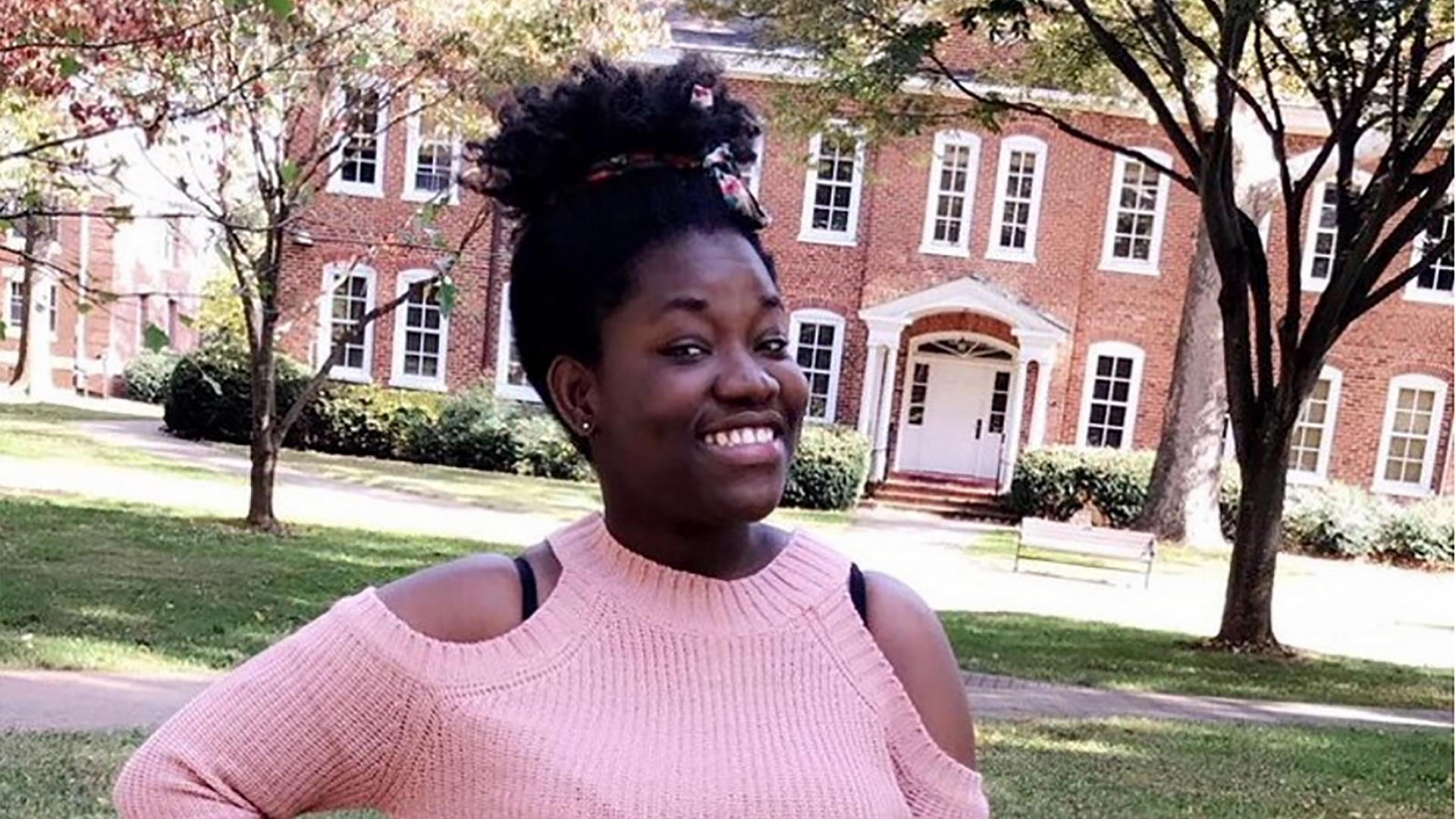 I'm Persis Ayeh '18, a study abroad exchange student from the University of Cape Coast, Cape Coast, Ghana. I'm a Communication Studies major. 
 
To be honest, I am not sure where to begin. Ever since I was a kid, I knew that one day, somewhere, somehow, I would study abroad. As fate would have it, here I am. 
To me, simply visiting another country is an exciting experience but studying abroad is a life-enriching opportunity. When I got the opportunity to study at Guilford, it was surreal. It wasn't until I arrived in the United States, and ultimately in Greensboro, that it felt real. 
I loved Guilford College from the very first time I visited the College's webpage. What really caught my attention was the school's mission, which welcomes diversity and prioritizes inclusion. This was the first concern that popped into my head when I had the chance to study abroad — I wondered, will I be welcomed?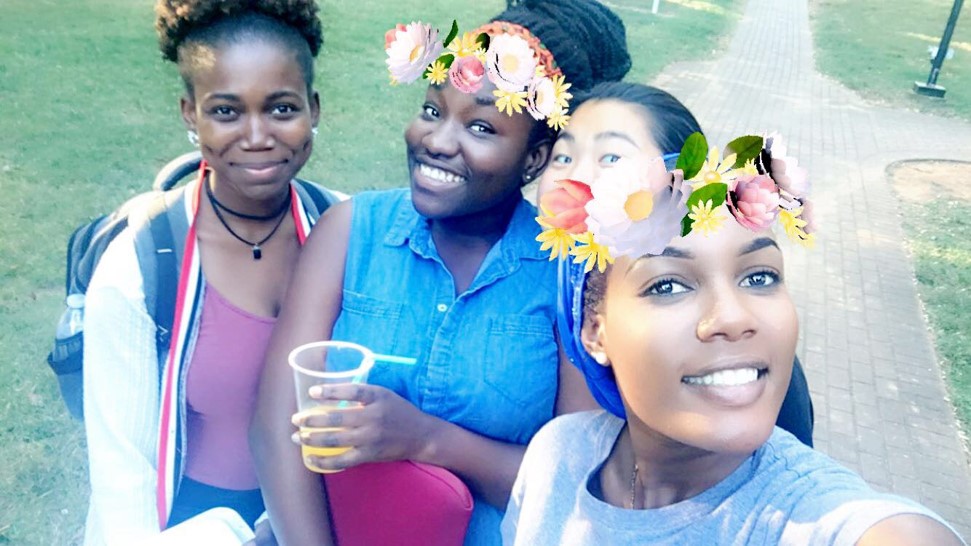 Guilford College is a nice community that welcomes people from all over the world. The environment is so welcoming, and everybody is willing to give you a hand. To me, Guilford College has a deep sense of a community. The College does not look at an individual's background, but places serving and welcoming students at the center of everything it does.
Studying abroad at Guilford, I've learned that culture is not just about language, food, appearances and personal habits. Culture also portrays perceptions, beliefs and values and influences one's way of life and their views the world. Guilford's culture is — at its core — about love. 
Concerning my academics here, I would say Guilford is one in a million. Its learning style is flexible. I've had the chance to communicate with professors for academic advice and reflections on work and assignments. I really love all my classes. They are preparing me for the world out there. In most of my classes, our studies are not just based on classroom work. But we also volunteer in the community at sites that correspond with our studies. 
Opportunities for experiential learning have encouraged me take what I learn in the classroom and use it to better my community. I very much enjoyed working at these community sites. 
My communication courses have shown me that communication is not only media-centric, but also entails anything that evolves around us, which helps to solve real-world problems, build relationships and improve community relations. 
I must admit that Guilford has been a safe haven for me. I do not have to worry about security or feel afraid when walking at night on campus. Public Safety at Guilford is always available to give me a helping hand. 
All my extracurricular activities at Guilford have helped me to build up my self-confidence, particularly my time with the Bonner Center for Community Service and Learning. I'm a proud member of the Community Scholars, working with the Quaker Cupboard. 
 
Guilford is one in a million.
I know studying abroad has helped me discover and develop who I really am, and I will proudly return to Ghana with novel ideas and some broader perspectives of the world, and as a good ambassador for Guilford. 
Thank you, Guilford College, for this life-changing opportunity.
Are you a Guilford student who has studied abroad or will soon? Become a blogger! Contact the Office of Marketing to learn more. 
Catch up — read all posts from Beyond Friendly.
---