Sociology and Anthropology are social sciences that seek to understand the relationship between individuals and the social worlds they create and inhabit. Sociologists and anthropologists investigate and illuminate how societies are organized, how cultures are reproduced and how these processes shape individual identities.
Guilford's Sociology and Anthropology major prepares students to critically analyze social systems and consider creative responses to such social issues as poverty, racial inequality and globalization. Courses cover a variety of social groups in the United States and beyond, and study just about every aspect of life, including family, health care and mass media. Integrating scientific and humanistic approaches, we attempt to look past stereotypes and try to understand people from their own points of view.
Our studies are made more exciting by engaging with the world around us. Students greatly benefit from integrating academic training with hands-on experiences through internships at such organizations as the International Institute for Refugees and Immigrants, the Smithsonian Institution and the Greensboro Urban Ministry.
Graduates have pursued careers at various historical and archaeological conservation training programs, including the International Conservation Center, as well as with the New York Teaching Fellow Program and USAID Translating Research Into Action Project. They have also gone on to graduate schools including Tulane, American and New Mexico universities, as well as Harvard Divinity School and the Music School of Westminster Choir College.
Majors and Minors
My time at Guilford has truly has been an experience that changed my life, taught me the importance of being a critical thinker and helped me grow into the beginnings of an adulthood that I've been yearning for.
Sociology and Anthropology Major: The Sociology and Anthropology major promotes student discussions about the societal issues we celebrate and struggle with, as well as hands-on learning. The major requires a minimum of 32 credit hours.
Sociology Minor: The Sociology minor focuses on understanding societies and social systems around the world. It requires a minimum of 16 credit hours, eight of which must be taken at the 300 level or above.
Anthropology Minor: The Anthropology minor focuses on the study of cultures and how they influence the world. It requires 16 credit hours, eight of which must be taken at the 300 level or above.
Sociology and Anthropology Department News and Events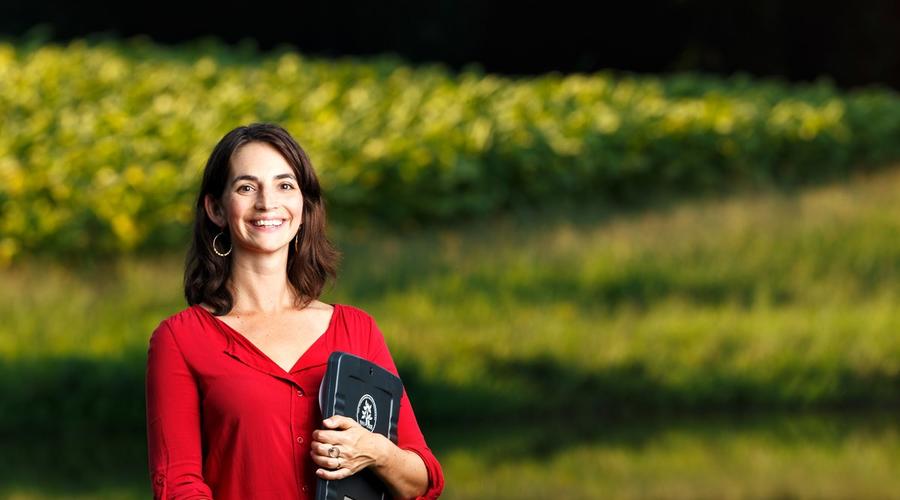 Agent for Change
Agent for Change
Mary Johnson Rockers '01 is bridging an often overlooked gap between farmworkers and healthcare, using the values and education she gained at Guilford to work toward health equity.
Contact Us

Maria Amado
Maria Amado
Professor of Sociology and Anthropology
Tom Guthrie
Tom Guthrie
Professor of Sociology and Anthropology
Edwins Gwako
Edwins Gwako
Professor of Sociology and Anthropology

Naadiya Hasan
Naadiya Hasan
Associate Professor of Sociology and Anthropology
Julie Winterich
Julie Winterich
Professor of Sociology and Anthropology/Early College Liaison