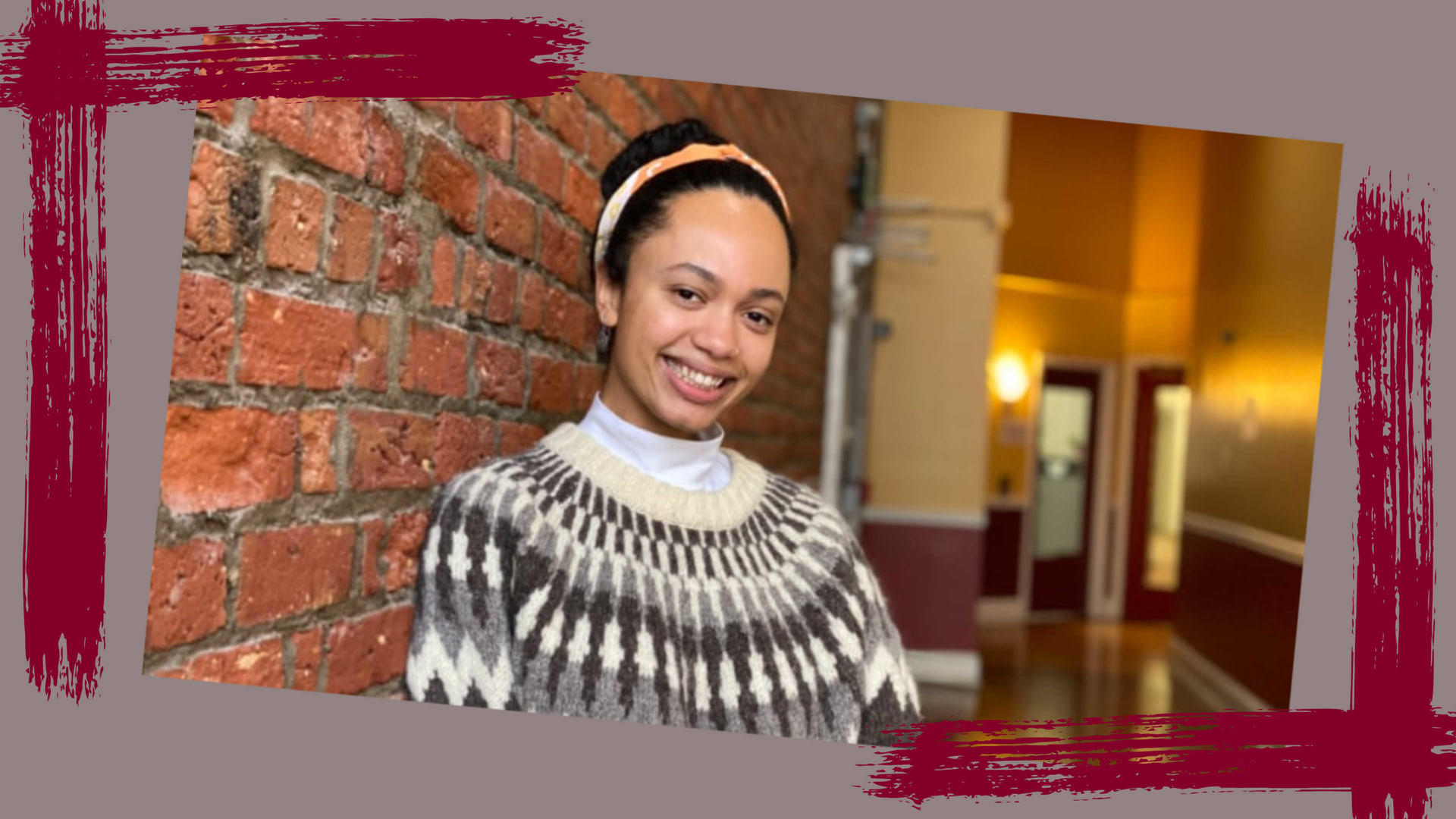 An award-winning videographer with deep roots in the Quaker community, Rebecca Hamilton-Levi '18 found her calling to the camera when she was at Guilford.
Filmmaking quickly became a central part of Rebecca's life at Guilford as she dove into her first-year seminar, "Filming the Personal Narrative," with Visiting Assistant Professor of Theatre Studies Chad Phillips.
"Chad and that class have obviously influenced my life," Rebecca says. "I didn't really think of myself as a filmmaker before Guilford even though I've always enjoyed it. Once I had the opportunity to take classes on filmmaking and film analysis I couldn't get enough of it."
The next semester, Rebecca, an Honors student, added a film minor to her Psychology and Sociology/Anthropology double major and African-American Studies minor. She also took every opportunity available to her to incorporate filmmaking into her classes.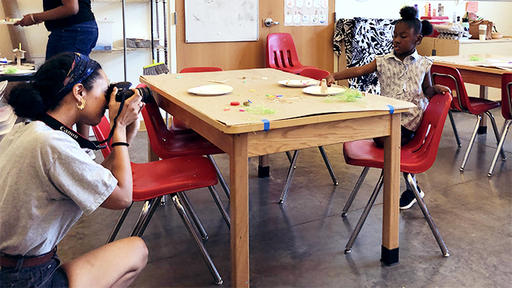 Two of Rebecca's documentaries won awards at Guilford's Homegrown Film Festival. The first, Break the Binary, was a project for her Human Sexuality class that focused on the experiences of trans and non-binary students. It won the "Social Impact Award" and was used as a training tool in classrooms and at LGBTQ+ trainings on campus. 
"This documentary in particular solidified the importance of filmmaking as a vehicle for uplifting voices that are often asked to stay quiet," Rebecca says. "It was really important to me as a filmmaker to let my participants shine and to use the documentary as an opportunity for them to speak their truth to a larger audience."
The second film, Welcome to the Table: The Multicultural Education Department at Guilford College, was produced during her independent study with the Multicultural Education Department (now the Intercultural Engagement Center) and won the 2018 Homegrown Film Fest "Friends Speaks My Mind" award.
Capturing a Community
After spending her first year post-grad as the Administrative Intern for Friends Community School in Silver Spring, Md., the Quaker school where Rebecca attended kindergarten through eighth grade, she was ready to make a change — moving to West Philadelphia.
Rebecca's father is a longtime subscriber of Friends Journal so she was familiar with QuakerSpeak before arriving in Philadelphia, and she was excited to apply for a position that allowed her to make documentary-style films. She now works as their video producer, creating short web videos about Quakers around the United States.
"This position is the perfect opportunity for me to listen to other's stories and broadcast them to the wider world. I love how enthusiastic and excited people get when I talk about the project and that I have an opportunity to work on something that is really meaningful to a community that I'm a part of."
The Quaker community, and Guilford College in particular, have had a great impact on Rebecca finding success and making connections in her career. "I think the community I was a part of at Guilford has extended into my post-grad life," she says. "I'm still friends with current and former Guilford students, and I continue to talk with former professors. Having those lasting bonds has been really important to me."
She credits her professors — Rachel Riskind, Tom Guthrie, Chad Phillips, and Naadiya Hasan — and their classes with aiding her transformation into a knowledgeable, accomplished young professional, clarifying and solidifying her view of the world.
"I have a better understanding of power, privilege, and oppression and how those things impact a variety of people in their everyday lives," Rebecca says. "I was able to tailor my education to my interest in justice work, and I continue to engage in those conversations as best I can."
Education at Guilford is more than finding a career — it's about finding passion and community. Schedule your personalized visit today to discover the path to your future.
---