President Kyle Farmbry announces a change regarding the College's housekeeping team.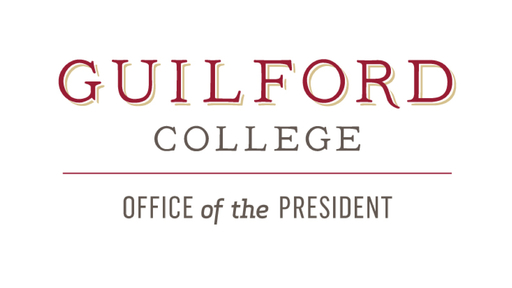 Friends,
I am delighted to let you know that as of June 1, at the beginning of the new fiscal year, the 20 members of the housekeeping team will again be fully fledged Guilford College employees. The College is ending its contracted arrangement with HES Facilities Management and returning the housekeeping operation to the Finance and Administration Division. Housekeeping team members were informed of this development today.
In May 2018, senior management of the College elected to outsource housekeeping. After carefully examining the situation, John Wilkinson, our current Vice President of Administration and Finance and CFO, recommended restoring housekeepers as College employees. It is the right thing to do for our community, and it's about bringing our Guilford family back together.
If your experience as a college student was anything like mine, you know the profound ways staff (along with faculty) contribute to a student's educational experience. This is especially true for housekeepers, dining service workers, public safety officers, and groundskeepers, whom students in residence encounter on a daily basis. As we learn from alumni, these are important relationships forged on campus that last a lifetime.
Our housekeeping colleagues have considered themselves to be a part of the Guilford community even as contractors. As they regain full status as College employees, the following will be available to them:
Guilford College Compensation Plan
15 paid holidays
Vacation
Tuition remission
Access to Guilford's Health Care and other benefits, including retirement
This decision is endorsed by the College's Budget Committee and has been presented to the Finance Council and Executive Council of the Board of Trustees. The full board will hear a report on the decision at its meeting in May.
I know you will join me in celebrating this reunion of our valued housekeeping colleagues with the College and the bond we share as Guilfordians.
Warmly,
Kyle Farmbry
President
---