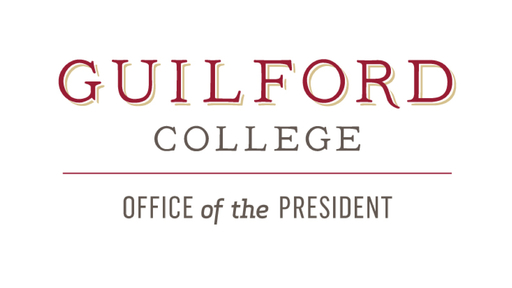 Friends, 
Many of you have raised questions and concerns as you've learned the College is considering whether to invest in new administrative software programs, or Enterprise Resource Planning (ERP) systems. Given all of the pressing needs facing each department and program, why would the College prioritize this investment? Can we afford such a significant investment while our financial circumstances remain so vulnerable? How would this expenditure affect our operating budget and what sacrifices might it entail? Can't we simply defer this expenditure until our financial situation feels more solid and our challenges seem less threatening? These are all perceptive questions which I hope to address in this letter. Also, I want to explain why I'll be recommending to the Board that we make the needed investments given the advice of John Wilkinson, CFO, and the support of the Budget Committee. 
Why are we even considering this substantial investment when there are so many pressing needs at the College?
Our current system, Banner Finance, was purchased and installed nearly a quarter century ago. Even worse, its implementation was done incorrectly, causing an escalation of challenges as the technology has evolved. As our information needs become more sophisticated, we're finding our data retrieval often yields inaccurate information. This requires your colleagues to run multiple checks to ensure its veracity. Many of the College databases don't communicate with each other. Relatively simple reports that draw upon different College databases can't be completed without time-consuming, manual operations. I heard recently that one report that should have taken an hour to complete took over 10 hours. For those who work with these systems, such challenges are a regular occurrence. Worse, these fragmentary systems prevent us from accessing the best information needed to make the smartest decisions. They add unnecessary complexity and frustration to those who manage budgets across the College.
Over the years, it appears the College has spent funds on software upgrades to keep the system functioning; however, it never invested the sizable sums needed to resolve the initial implementation errors nor fully integrate the whole system. Like now, there were always competing demands on scarce funds. For years, it appears that the College chose simply to kick the can down the road. Now, it's our decision. 
What impact will this decision have on the College's operating budget?
The College has investigated three different options. The first two options are switching to new software vendors, either Workday or Oracle. The third option would remain with Banner and make the necessary investments to resolve the outstanding problems. The table below summarizes the expected costs of each option, both for the first year as well as the projected costs over five years. As you can see, the project costs of the three options are all substantial. 
However, the above table doesn't give us the full picture. Because we're purchasing new systems in the first two options, we can capitalize some of their costs. This means we can pay these costs slowly over a longer period of time, which is appropriate since we expect the College to benefit from this investment for many years to come. Financial accounting rules preclude such budgetary relief for the Upgrade Banner option. However, capitalizing these costs does mean the College will pay some interest costs depending on whether the debt is carried over 5, 10, or 20 years. 
The table below compares each of the options based on how much they'll draw upon the operating budget. While the switch to a new system will entail a substantial investment of College funds, it is much less than the widely reported 3 to 4 million dollars. 
Upgrading our administrative software systems should impact our operating budget in another way. It's realistic to expect that as we implement stronger budgetary controls, the College will realize substantial savings in our operating budget. No longer hampered by outdated software, our colleagues in Finance and HR will be able to complete other important tasks. One estimate from one of the proposed vendors predicts the College will save millions of dollars over the next five years. While we hope fervently that we'll realize such savings, we won't budget these predicted savings until they come to fruition. 
Why not hold off on this substantial investment until our finances gain surer footing?
Few of us work directly with these information systems so it's difficult to assign them a high priority. Yet, consider for a moment how your work experience would be affected if you worked with improperly implemented technology dating back a generation. How would it affect your workload and what would it prevent you from accomplishing? Your colleagues who work with these systems have asked if they could share with you some of the challenges they face. Their anecdotes are forthcoming in a separate letter. 
Even worse, the College faces risks that could cascade into multiple problems. Our auditors have warned us that our inadequate systems are hampering their ability to complete an audit. Without a correct audit, Guilford could face sanctions from the Southern Association of Colleges and Schools Commission on Colleges (SACSCOC) for noncompliance of standard 13-3 (Financial Stability) and 13-4 (Control of Finances). Rising SACSCOC standards make such noncompliance increasingly likely. Getting slapped with probation could trigger a negative outlook from S&P Inc. This action could lower the College's bond rating, raise our interest costs, and signal to potential donors and foundations that we're not managing our resources effectively.
We've all faced such dilemmas in our own lives. Whether it's replacing our worn tires or the roof that's ready to leak, we have to decide at what point the risks exceed the need to spend scarce funds. I'm convinced the risks are too large not to make the needed investment at this time. 
Taking this step will allow the College to fulfill its promise to improve transparency, effective communication, and community-building. Better information systems will enable the Finance and HR offices to share more information with budget managers and key stakeholders. And these efforts will simply enhance the commitments already made:
Reconstituting the College Budget Committee as a regularly meeting body that includes faculty, staff, and and student members. 
Offering regular forums hosted by the Budget Committee with the broader community that report on the College's budget and provide a platform for two-way communication. 
Sharing a unitary budgetary narrative across all constituencies to ensure all have the same information. 
No doubt you still have some questions about this decision. The Budget Committee will convene a forum in the coming weeks to allow more discussion on this and related issues. 
John and his team are conducting information sessions about ERP options with key stakeholders before sharing plans for consideration by the Trustees' Finance Council and, ultimately, the full Board at its May meeting. 
We will continue to keep you informed about the process and decisions about our systems that will improve Guilford's operations for the long run.
Warmly,
Kyle Farmbry
President
---