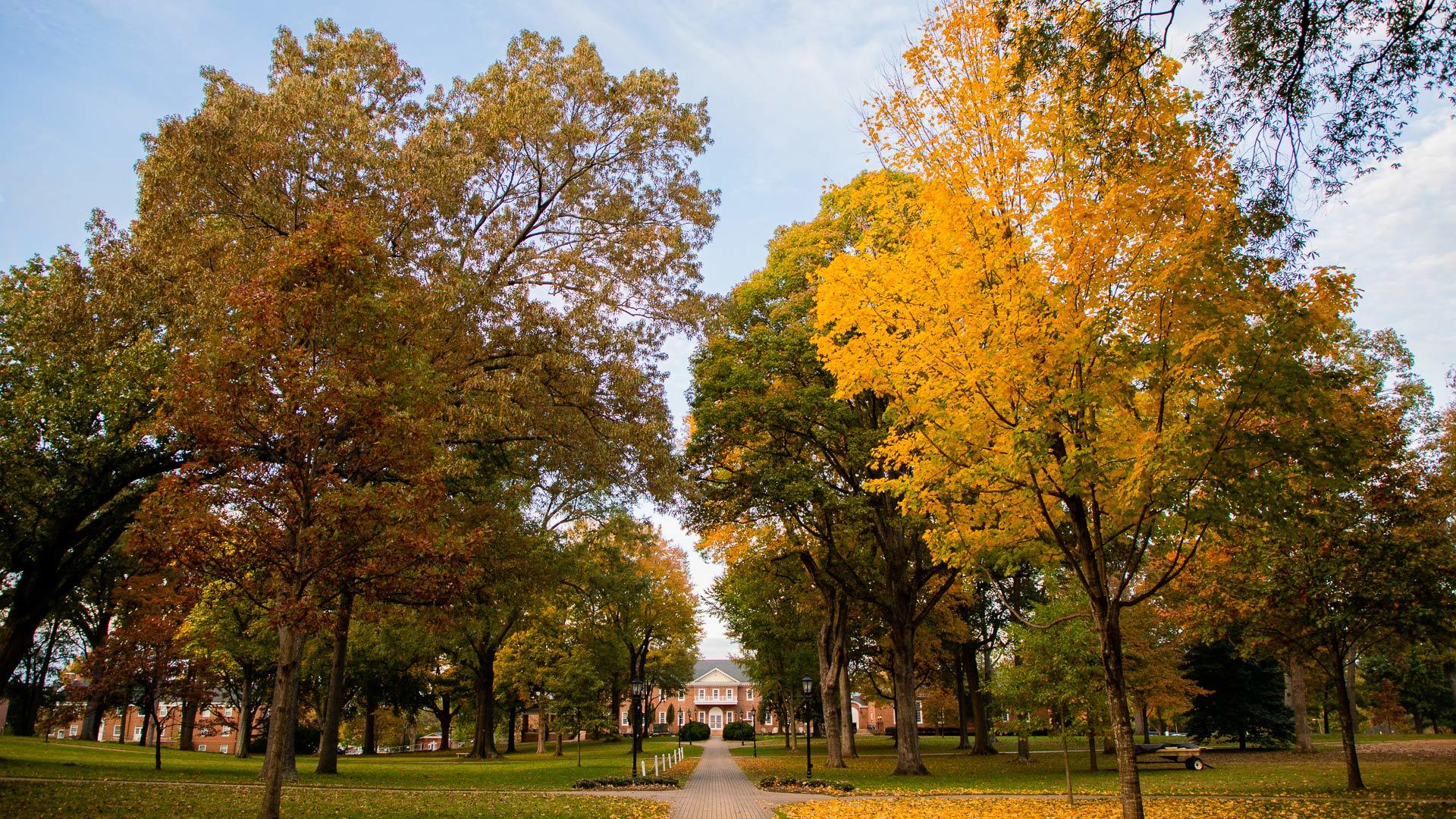 Guilford College is excited to announce two new graduate programs for fall 2022: a Master of Business Administration (MBA) and a Master of International Sport Management* (MISM). These programs are designed for graduates and soon-to-be graduates who want to enhance their careers with an advanced degree from one of the nation's most remarkable and historic liberal arts institutions.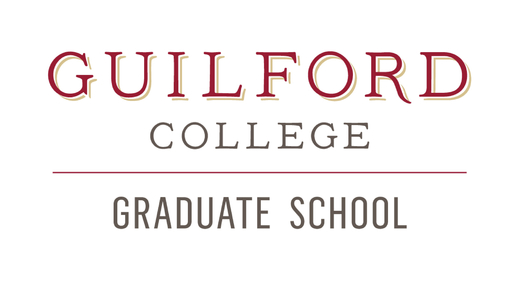 These two programs, in addition to the existing Master of Criminal Justice (MCJ), form the Guilford College Graduate School.
"Guilford's mission includes providing a 'transformative, practical, and excellent liberal arts education.'  The College's graduate programs are also rooted in this practical and excellent educational experience, allowing students to graduate with the skills and knowledge they need to align their goals with the world's needs and achieve those goals," says College Provost Maria Rosales.
Guilford's graduate courses will be taught by experienced faculty who are proven educators in their fields. They bring to their classes a wealth of knowledge, years of experience, industry know-how, and ethical perspectives, offering students a distinct Guilford framework to expand their careers.
The first cohorts of students will begin in August, and the Office of Admission is now accepting applications for the MBA and the MISM, as well as the MCJ.
Both the MBA (32 credits) and the MISM (32 credits) can be completed in 12 months. They are asynchronous, online programs featuring HyFlex learning — a combination of scheduled, in-person, remote, and recorded activities. This design gives students greater control of their schedules, yet it still emphasizes interaction with program faculty.
The Guilford College MBA
A guiding principle of the Guilford College MBA is that students do not need an undergraduate business degree to apply. By design, the program includes leveling activities that bridge students to graduate-level studies.
Read the announcement about Guilford's online MBA program.
Guilford's MBA program is also designed to promote interdisciplinary thinking and provide an ethical focus beyond the typical graduate business program. Unique to the College, Guilford's MBA culminates with an ethics course rather than a traditional strategy or business-policy offering. Plus, no GRE or GMAT scores are required to apply.
"Guilford College's MBA program creates an opportunity for students to excel in two crucial ways: learning the traditional content of an MBA program and applying that knowledge in ethical ways as they make important decisions," Maria says.  
The College's mission echoes early Quaker advice that education should be civil and useful. The MBA's emphasis on ethics and application aligns with this foundational Quaker perspective, as well as Guilford's expectations that its education offerings be innovative, student-centered, and practical.
The Guilford College MISM
Guilford's Master of International Sport Management is guided primarily by the College's Core Value of excellence, which seeks to emphasize the goal of fostering "creative problem-solving skills, experience, enthusiasm, and international perspectives."
Read the announcement about Guilford's online Master of International Sport Management.
"The MISM program is designed to allow students to shine because of what they have learned and how they are able to use it in the often-international sports management field," Maria adds.
It's the only graduate sport management program in the Triad and the only online MISM program in a 100-mile radius of Guilford.
In collaboration with Guilford's Office of Global and Off-Campus Initiatives, a primary differentiation for the MISM is an international focus that includes a study-abroad experience in collaboration with the undergraduate experience. And instead of a traditional graduate thesis program, the MISM offers a problem-solving project and capstone portfolio as its culminating experience.
Maria emphasized that, "The people who work here at Guilford College care deeply about our students and their well-being, both while they are here and after they graduate. Our small size and dedication to community make this an excellent place to gain new knowledge and skills on your way to a degree."
About Guilford College: Guilford College is a nationally distinguished liberal arts school in Greensboro, N.C. Empowering students to design a personalized education focused on their interests and passions, Guilford emphasizes real-world learning for every student, every semester. Established in 1837, Guilford is the only Quaker-founded college in the Southeast. The principles of our founders are reflected in the College's seven Core Values: community, diversity, equality, excellence, integrity, justice, and stewardship.
For more information about the Guilford College online MBA and the online Master of International Sport Management, please visit the Guilford College Graduate School webpage. You can also contact Assistant Director of Admission Jacob Cutshall at 336.316.2100 or admission@guilford.edu to schedule a phone interview or campus visit.
---