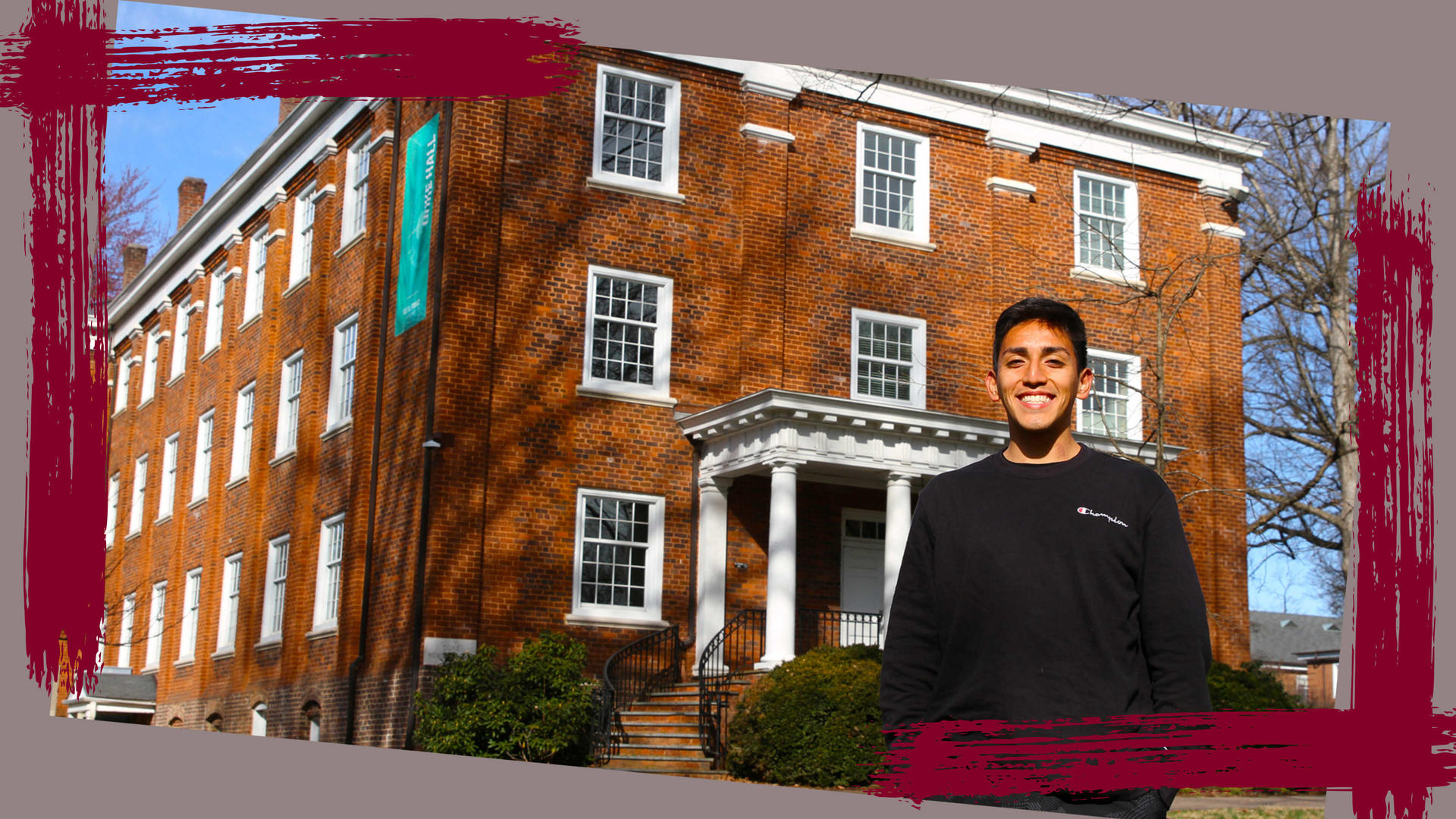 The formative years of Bruno Gonzalez '23 were well spent. During his time at West Forsyth High School in Winston-Salem, N.C., he determined his college major — Accounting — and even developed his ideal career track. 
"Because of (Guilford's) smaller size, the professors are more hands-on. You just don't get that same relationship at larger universities."
It may sound like Bruno had everything in place, but he knew he wanted to improve another area of his life.
"In high school I was really timid. I tried my best to be in clubs and part of the school community, but I thought that wasn't for me," he says. "When I came to Guilford I gave myself a new mindset — just try it. Trying new things opens you up as an individual and allows you to discover who you are."
College and Beyond
Bruno chose Guilford for its close-but-not-too-close proximity to home, as well as for its intimate size. He also earned a spot on the men's soccer team.
"It was a good balance of home and school since it's only 30 minutes from Winston," he says. "And because of its smaller size, the professors are more hands-on. You just don't get that same relationship at larger universities."
And how did he come to choose an Acco/business-and-accounting-departmentunting major? He was part of the Finance Academy at West Forsyth High School, in which participants study various businesses and have work-shadowing opportunities. 
Bruno had an internship with his friend's father, who taught him the foundations of business, money, and financial literacy. "He really stressed accounting, and the internship was a lot of fun," he says. "Ever since then I knew it's what I really want to do."
He plans to put in hours as an accountant while working toward his CPA. Once he passes the CPA exam, he hopes to work for a time and eventually own his own soccer store. One of his assistant coaches in high school owned a soccer store and took Bruno under his wing to show him more about his business. 
"He told me all these stories about his shop and how you meet so many people and that the connections you build are amazing," Bruno says. "It really clicked with me because I know that if you love your job, you don't really think of it as a job."
Giving Back at Guilford
His new mindset as served him well. He notes the many friends he's made among the athletes on various teams and the friendly overall atmosphere on campus. 
He also helps first-year students navigate their time at Guilford. He's part of a wider peer mentorship program at Guilford where he guides first-year students, meeting with them once a semester. He makes sure they know they can reach out any time with questions. "Sometimes they need information on student health services or to know how to set up appointments with their guidance counselors," he gives as examples.
Despite his youth, Bruno has a knack for seeing the big picture. He recommends investing in yourself during college. 
"I managed to get a lot of reading done throughout quarantine and took care of my health by exercising more. I think that's really been beneficial for me. It's always worth improving yourself because it puts you in better positions for future opportunities," he says. "And don't be afraid to try new things."
Are you looking for a small North Carolina college that provides hands-on learning and a variety of majors and minors? Consider scheduling a personal visit to Guilford College to meet students like Bruno, as well as your dedicated admission counselor.
---