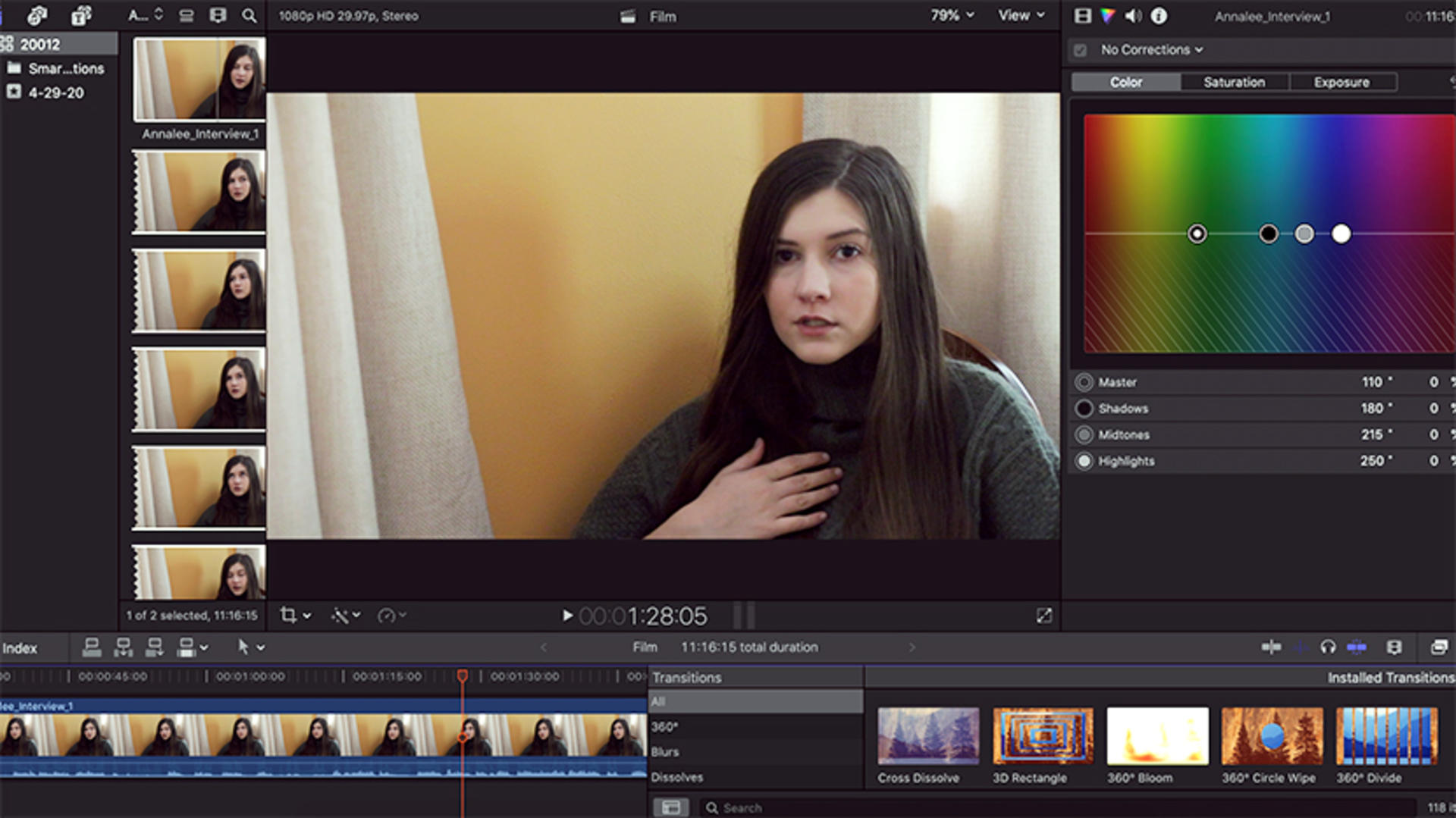 Assistant Professor of Theatre Studies Chad Phillips has been teaching Documentary Film Production for nearly 15 years, but his spring 2020 course was an entirely new experience.
As part of the new intensive Guilford Edge curriculum, Chad was preparing to teach the course, which focuses on the basic processes of creating a documentary style film, during a three-week session for the first time. "This was kind of an experiment for me to see if I could do a documentary film production class in three weeks because I liked the idea that students only have to focus on one thing — creating their final film," Chad says. 
For the first time, the course was split into two tracks — production and analysis. Production students were tasked with creating their own short film, teaching them the basic visual and auditory techniques required through Adobe Premiere. "The most important thing I've learned from this class has been how to use Adobe Premiere Pro to edit videos. I've edited before on much more simple software, and this class gave me a great opportunity to learn something more complicated," says Sociology and Film major Miles Loftis '22.
Students who chose the Analysis track participated in Zoom meeting discussions and written responses analyzing, critiquing, and dissecting the narrative and production elements in feature-length documentaries that they were assigned to watch each week.
"I realized that I do enjoy watching documentaries more than I thought, and I definitely want to pursue film. I may even try to make my own documentary one day down the line," says Theatre Studies major Sarah Mahlke '23. "I learned to try anything if you think you might like it even a little because you never know if you will find something you love out of it."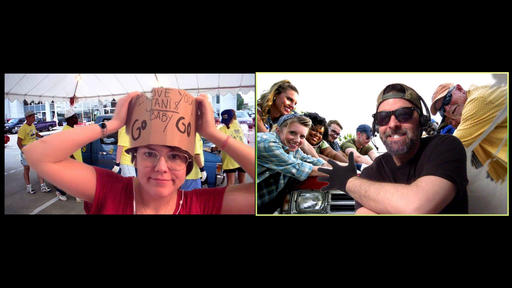 Keeping Continuity
The course ran into an unexpected challenge when the COVID-19 pandemic caused classes to transition online. Chad quickly and successfully adapted his teaching style to accommodate the new learning environment. Though teaching students how to edit via Zoom seemed nearly impossible, with daily check-ins, video tutorials, and screen-sharing capabilities, the class was able to produce high-quality short films in just three weeks.
Despite the virtual environment, the class of 13 has maintained a close bond. Chad and his teaching assistant, McKinley Keneer '20, brought some fun to the online classroom by dressing up as characters from the documentaries that students were assigned to watch, and the class even came together for a surprise birthday celebration for one student.
"My favorite part about the class was our Zoom meetings because we talked about the documentaries that we watched the night before," Sarah says. "It was interesting to hear if I agreed or disagreed with other people's opinions about the films, and it was nice to have a connection with people during this weird time."
Despite the unprecedented challenges Chad and his students faced, they were able to achieve the course's main goals and gain a deeper appreciation for documentary film production.
"For the editing students, it's the power to know they can do this, that they can do it on their own," Chad says about what he hopes students take away from this course. "For the studies students, it's to recognize documentary as a viable film genre, and honestly one of the more powerful film genres, because it's something that can change your life without you recognizing it."
---