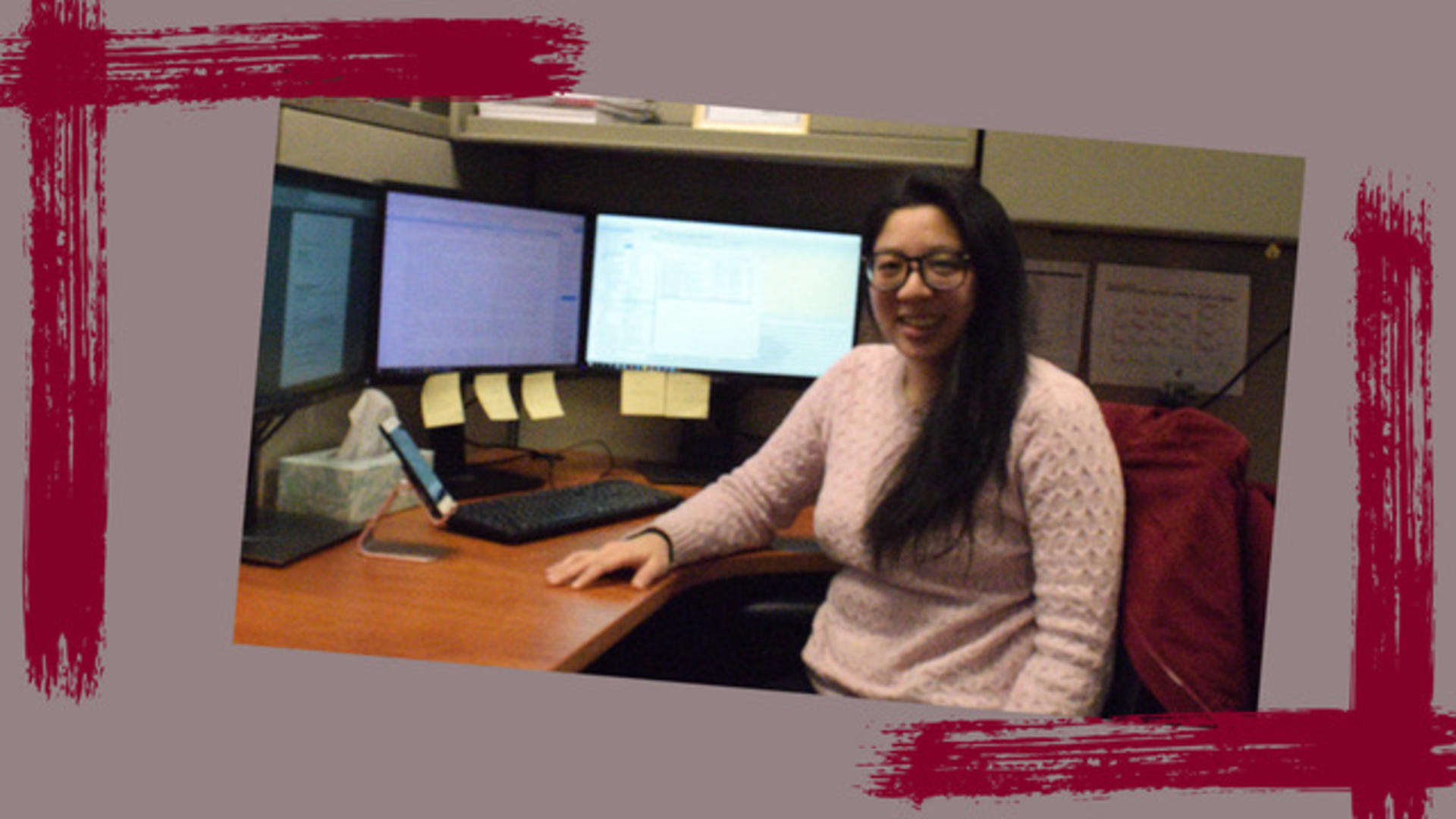 Suan Yang '17, a double major in Accounting and Mathematics, has always had a passion for knowledge and seeking truth.
After graduating from the University of Virginia in 2012 and working in international trade in Taiwan and Chile for a couple of years, Suan was growing intellectually restless.
She had developed an intense interest in analytic philosophy when taking epistemology, philosophy of mind, philosophy of science, and philosophy of religion, while earning a bachelor's degree in cognitive science and French, and she wanted to pursue further education in this field.
"It might be surprising to some, but my studies in philosophy led me to the belief that an understanding of mathematics, or 'the language of the universe' as Galileo described, is indispensable for the seeker of truth," Suan says.
"I will always remember my time at Guilford fondly and I will forever owe a debt of gratitude to my professors. All of my professors at Guilford were extremely supportive of my academic pursuits."
The Path to Purpose
Returning home from her international work, Suan was familiar with Guilford College because her brother was attending the Early College at Guilford. She ultimately chose Guilford because of its well-developed Continuing Education program, and she soon found herself immersed in challenging, thought-provoking courses.
Suan credits many professors with inspiring her throughout her education at Guilford. Elwood Parker and Rudy Gordh, Professors of Mathematics, forever instilled a love of the subject in Suan's heart, — she counts herself lucky to be one of their students before they each retired — and Beth Parks, Visiting Assistant Professor of Accounting, taught Suan's first accounting course, where she realized that she had a natural affinity and aptitude for the field.
But it was a tax accounting course with Ron Cardwell, Assistant Professor of Accounting, that was truly a turning point in her career. "Ron is the epitome of an adviser. He has provided me with incredible guidance and resources," she says.
With his help and advice, Suan was able to volunteer with the Volunteer Income Tax Assistance (VITA) program, an IRS program that provides free tax-preparation services to low-income individuals; attend the Student Leadership Institute of North Carolina (SLINC) organized by the N.C. Association of CPAs (NCACPA); and serve as Site Coordinator for the first VITA site at Guilford.
"Suan's thirst for deep analytical learning was immediately apparent to me during her first tax course when she asked questions about tax issues that were mentioned only in the footnotes to the textbook. I knew from that time that she would be an excellent CPA. I am happy to know that she is now a CPA and that her time at Guilford College played a role in her success," Ron says.
Suan also received a number of impressive scholarships while attending Guilford College, including the Dr. Robert E. Clark '49 Endowed Math Scholarship, Nereus and Oriana Mendenhall Math Scholarship, the NCACPA Foundation Scholarship, and the N.C. State Board of CPA Examiners - Examination Coupon Award.
A Bright Future
Suan now lives with her spouse in St. Louis and is a licensed CPA in the state of Missouri. She is working as a tax associate for Hutson Gobble LLC, a small CPA firm, and enjoys a great work-life balance that allows her to pursue her passion for knowledge while contributing financially to her household.
"Thanks to Guilford, I enjoy a rich intellectual life. With a CPA and a strong foundation in mathematics, I feel optimistic about the future and ready for any challenges or opportunities I may face," Suan says.
Guilford College provides an exceptional intellectual experience with small class sizes, hands-on experience, as well as your own team of experts to guide your way. Schedule your personalized visit today.
---