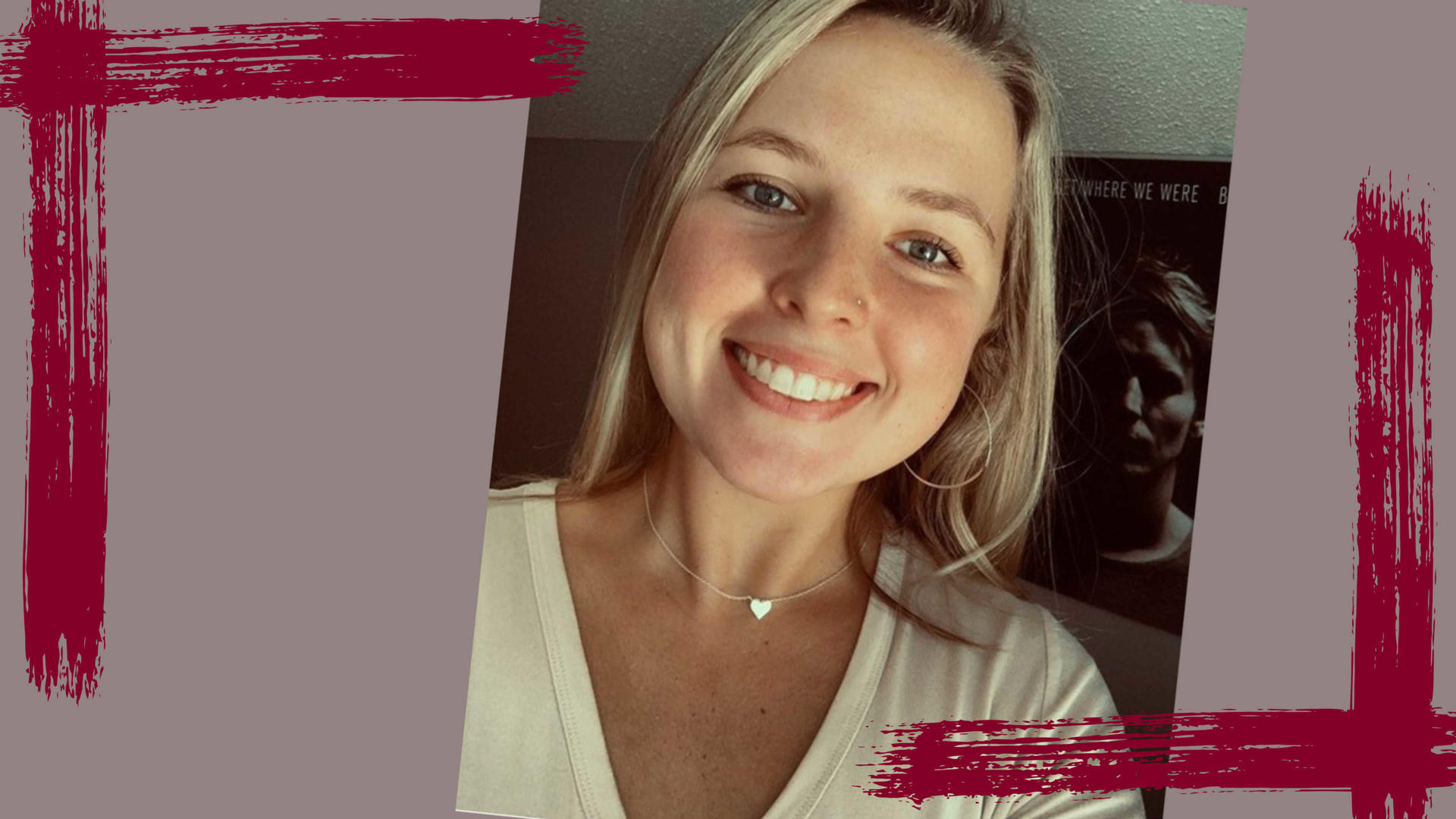 Katlin Crooks '18 is a fast learner – and teacher. The Education Studies major was hired as a ninth-grade English teacher at Grimsley High School directly from her student teaching position there. Katlin credits her Guilford experience with the ability to make such a change.
 
"My assimilation into Guilford culture wasn't gradual," she says. "The culture was nothing like anything I'd experienced before. It was intimidating, yet refreshing. I quickly learned to welcome uncertainty and unfamiliarity. This made my quick transition from student to teacher much more manageable. I was able to adapt and take on the challenge of being a mid-year hire."
During her time at Guilford, Katlin, who grew up in Thomasville, N.C., played lacrosse for several semesters, but her passion for teaching was her focus. Her professors embodied the type of teacher she wanted to be. 
"I chose Ed Studies to become the teacher I seldom had and wished to have growing up," she says. "My professors, especially those in the Ed Studies and English departments, not only taught me self-advocacy but they advocated for me as well. They always challenged me and pushed me out of my comfort zone, which is something I needed, something we all need. They modeled everything they taught and valued."
David Hildreth, one of her Education Studies professors, often pushed Katlin to be more creative, something her English professors also encouraged in her writing. It sunk in. 
"Being creative is so important, no matter your profession," Katlin says. She goes on to share her own advice: "Prioritize investing fully in your experiences in the classroom. Be mentally present, ask questions, speak out, form relationships with your professors and peers. It isn't easy balancing coursework, nor is it easy finding value in courses outside of your intended major. However, in spite of popular opinion, your experiences in Forensic Biology can certainly be applicable to your career as an educator."
Katlin has had a rewarding first year in her profession. "I enjoy teaching at Grimsley for a variety of reasons, including the diversity, camaraderie, and school spirit. I've never seen anything like it!" she says. "The English department is absolutely fantastic — I'm so grateful to be a part of such a special group."
For more information about Guilford's Education Studies Department — and to learn about other successful Guilfordians who have entered the teaching field — schedule your personalized visit to Guilford.
---