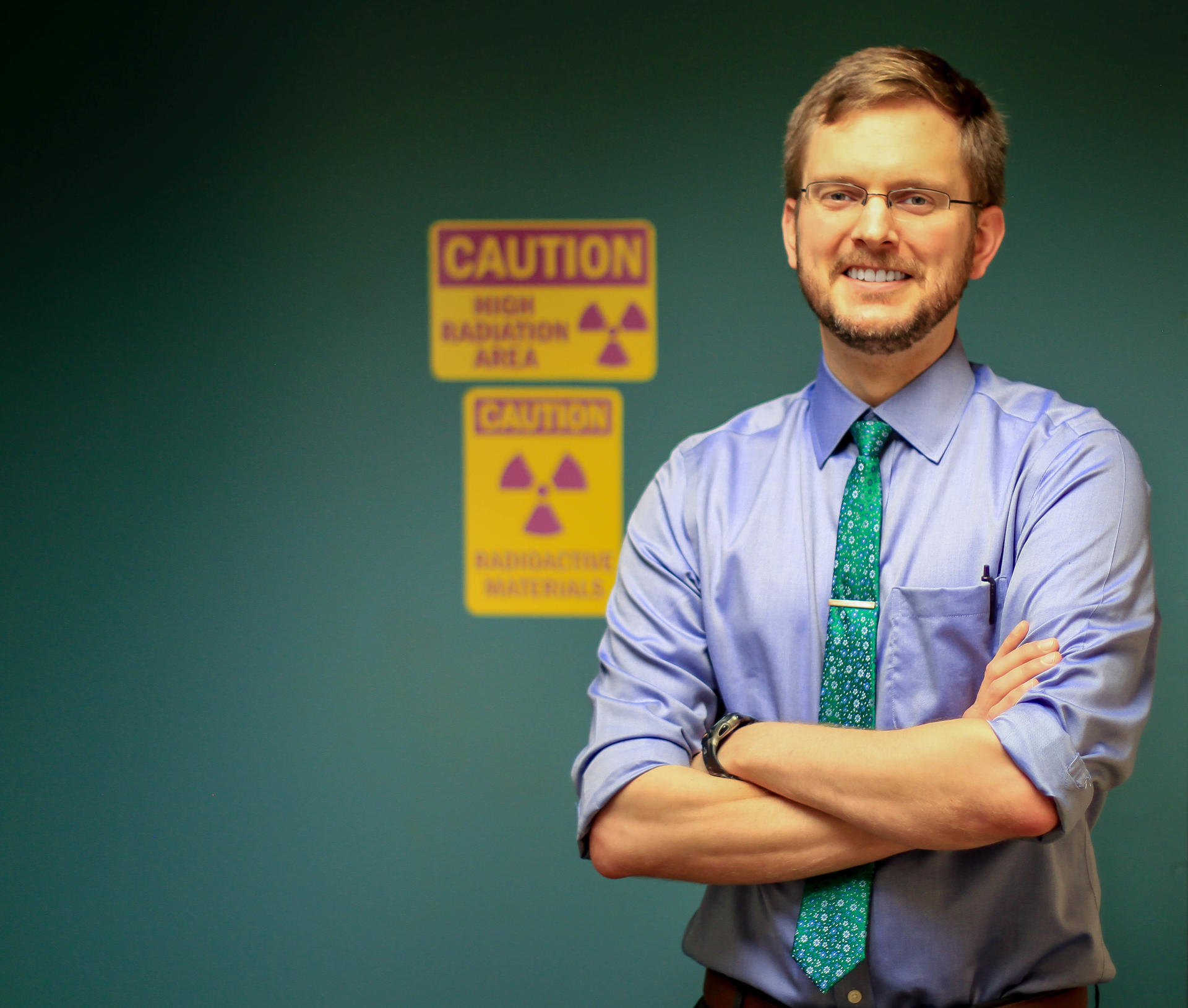 Ryan Best '03 is a medical physicist with the US Oncology Network just outside of Atlanta. He's responsible for doing quality assurance checks on machines that deliver radiation therapy to cancer patients. He's also integral in monitoring individual treatment plans, ensuring the plans are appropriately tailored to the patient. It's life-saving work, and if you're also interested in a career in science that makes an impact, Ryan has some tips on how to get there.
What advice do you have for students interested in becoming scientists? 
Ryan: You have to get a strong background in the science you want to pursue. For me that meant getting a strong, theoretical Physics background at Guilford. I also worked in the IT&S Department. If you show up in a lab and are comfortable fixing their computer issues, even if that's not what you were hired for, you're valuable immediately, rather than only becoming valuable after training on their specialty equipment.
Imagine you need to fill an intern or entry-level position. What does a good resume look like? 
Ryan: For entry-level positions, a little name recognition will get your resume a longer look. A short email saying what you've applied for and that you hope to talk in the future will make your name stick out. After interviews, I'd often send handwritten thank you notes to every individual I met, mentioning one thing we talked about. Worse than being a bad candidate for a position is being a forgettable candidate.
What is a necessary skill for your job, and how did you develop it?
Ryan: A day-in, day-out skill would be the ability to work with all kinds of people. I have to be able to communicate effectively with folks who don't have a graduate degree in Physics, and for an introvert like me, that's taken a lot of work and practice. Also, my computer science skills are valuable. I'm able to open a new software or program and figure it out. Both of those skill sets I fostered at Guilford. 
What's some good advice for a current college student considering graduate school? 
Ryan: I received my PhD in Physics from Wake Forest University, which is pretty close to Guilford. Through a Guilford alum, I got access as an undergraduate to some of the lasers in Wake's optics lab, and it allowed me to make connections in that department. Make use of Guilford's alumni and faculty network, whatever department you're in. They can help you with introductions and connections at other institutions. 
What do you enjoy most about your job?
Ryan: I get to help kill cancer, which is super satisfying. Virtually everybody's life has been affected by cancer and if it hasn't, it will someday. Knowing that I help combat that, even though I don't see patients every day, is very satisfying.
---