The Social Sciences Academic Press (China) has published a Chinese edition of Sulon Bibb Stedman Professor of Economics Bob Williams's first book, Greening the Economy: Integrating Economics and Ecology to Make Effective Change, initially published by Routledge in 2010. This edition has a May 2021 publication date.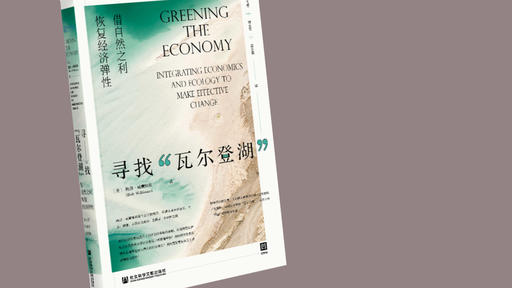 This book is a prime example of the collaborative effort that makes the Guilford community special.
As a co-disciplinary effort in both ecology and economics, Bob says he relied heavily on the expertise of colleagues in the sciences, particularly Professors Chuck Smith and Lynn Moseley. He says professors Elwood Parker, Edwins Gwako, and Lisa Young directed him toward valuable sources. He shares that he gained substantial advice on writing and technical assistance from Jeff Jeske, Jeff Thigpen '93, and Virginia Ferguson. And he says that Bobby Wayne Clark, a past administrator of the College, and Professor Larry Morse (spouse of Professor Claire Morse) of N.C. A&T gave valuable time and considerable effort in editing early drafts. Lastly, he says that countless students in his classes read drafts of book chapters, discussed them thoughtfully in class, and raised questions and issues he says he had not considered.  
Bob shares special thanks to the Kenan Faculty Development funds for supporting his efforts to travel to conferences, share his work in progress, and gain valuable feedback. He also thanks Dr. Adrienne Israel and the Academic Dean's Research Fund for financial help in publishing the book.  
Anyone interested in purchasing the Chinese edition can find it online. 
---