Associate Professor of History Damon Akins published a new book, co-authored with historian William J. Bauer, Jr. (Round Valley Indian Tribes) of the University of Nevada, Las Vegas.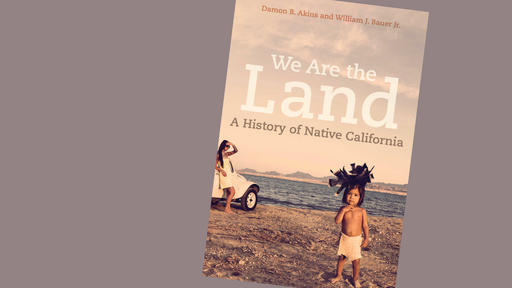 The book, We Are the Land: A History of Native California, published by the University of California Press, is the first book of its kind — presenting the history of the state's Native People from the time before memory to the present. Intended to be useful to students, teachers at the high school or college level, libraries, policy-makers, and California Indian People, the book combines a chronological organization with place-based vignettes that illustrate the persistent and ongoing vibrancy of California Indian life. Literary Hub recently published an excerpt.
The book grew out of and along with a Historical Perspectives course Damon teaches at Guilford College. Teaching students far away from California about the state and its Indigenous People helped clarify the importance of this book to national narratives about genocide, Native rights, sovereignty, political activism, and cultural preservation.
You can hear Damon discuss the book in three upcoming events. All events are virtual and in Pacific time: 
---