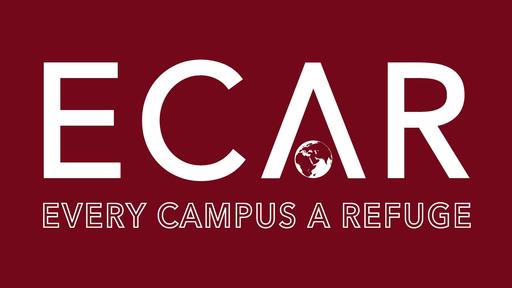 The Yousif Badri Civic Engagement International Prize recently named Every Campus A Refuge (ECAR) at Guilford College an ongoing nonprofit extraordinary provision of service program under the selection criteria of:
Student Leadership and University Involvement
Active Engagement for Vulnerable Communities
 The 2020 second-place recognition includes a $3,000 financial gift to encourage and aid ECAR's efforts in student-led community engagement.
ECAR, founded at Guilford in September 2015, is a Center for Principled Problem Solving and Excellence in Teaching initiative that calls on every college and university in the world to partner with local refugee resettlement agencies to house refugees on campus grounds and assist them in resettlement. Since January 2016, Guilford has partnered with Church World Service, Greensboro, to host 60 refugees (29 of them children between the ages of 10 months and 17 years) in on-campus houses and apartments.
 
Guilford College English Professor Diya Abdo, the founder of ECAR, will be given the opportunity to present ECAR to audiences of international and national civil society communities, universities, and the private sector. A prize-winning ceremony will be held at 2 p.m. on March 20 (Noon-GMT) at Awatif Imam Conference Hall, Ahfad University for Women, in Omdurman, Sudan.
"Such international recognition is especially meaningful given that the work of ECAR, while local, is designed with the global good in mind," Diya says. "And for such recognition to come from an Arab and African institution means that our work matters to communities of color around the world."
 
You can learn more about ECAR online, or support its efforts through the Guilford College Office of Advancement.
---